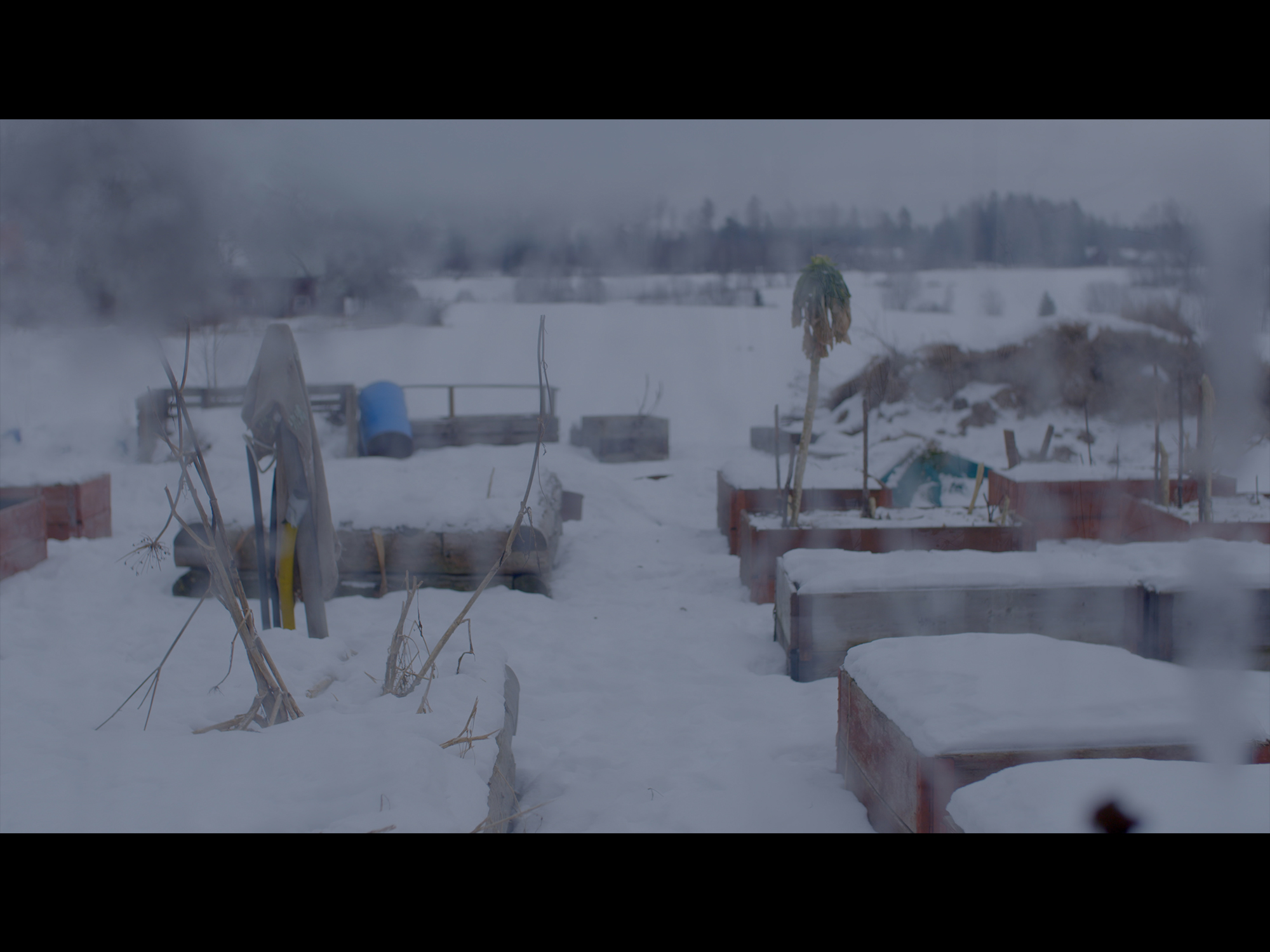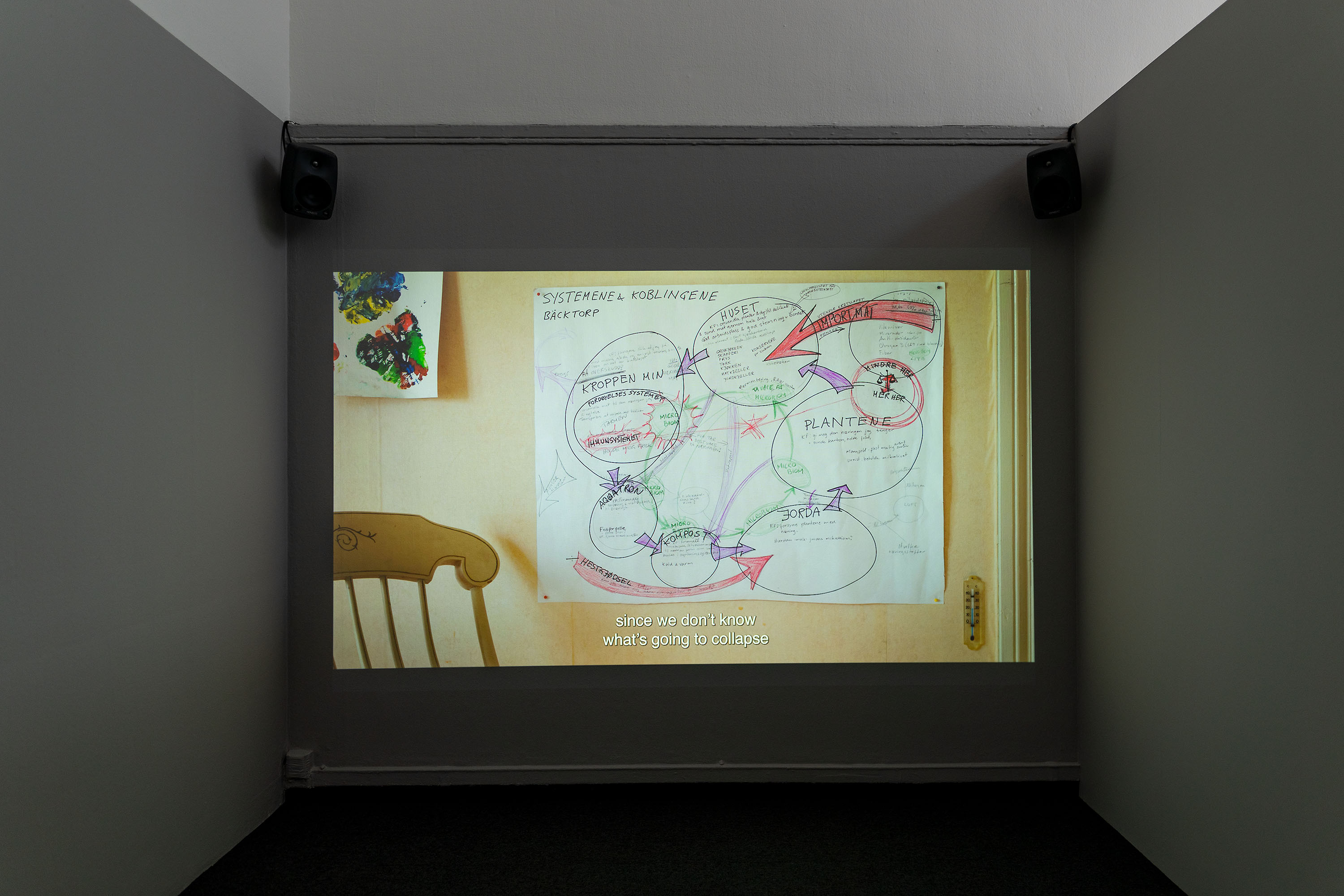 Gibca 2021 Göteborgs Konsthall. Photo: Hendrik Zeitler
More Bacteria Than I
2021
Video with sound, 28 min 40 sec  
Marit lives on a small farm in Sweden where she uses ecological principles and aims for sustainability in a personal as well as global perspective. She is a TV journalist who suffers from burn out and has been diagnosed with post-traumatic stress disorder. She is eager to regain her health. The microorganisms in the compost are "the brain" in the lifecycle of the farm. The body, the house, and the earth, with all their microorganisms, are the theme of the film. A dimension of violence against the body and the overstepping of personal boundaries, along with the violence perpetrated by conventional agriculture on the soil, are revealed. Marit's development of a sustainable way of life is an attempt to solve personal problems, but at the same time it is a solution to global problems of resource management, ethics, and the environment.  
 The project is supported by Viken filmsenter, Billedkunstnernes vederlagsfond, and Fond for lyd og bilde and OCA. 
---
Biography
Unni Gjertsen (b. 1966, Norway) is a visual artist, filmmaker, and writer based in Oslo. Gjertsen graduated from Trondheim Academy of Fine Art in 1997. In 2016–17 she studied creative writing at UiT, the Arctic University of Norway. Her work has been shown in institutions such as Kunstnernes Hus (Oslo), Bodø Biennale, Museo de Arte de Lima, Museum for Contemporary Art (Roskilde), Malmö Art Museum, MuHKA Antwerp, and Konsthall C (Stockholm).