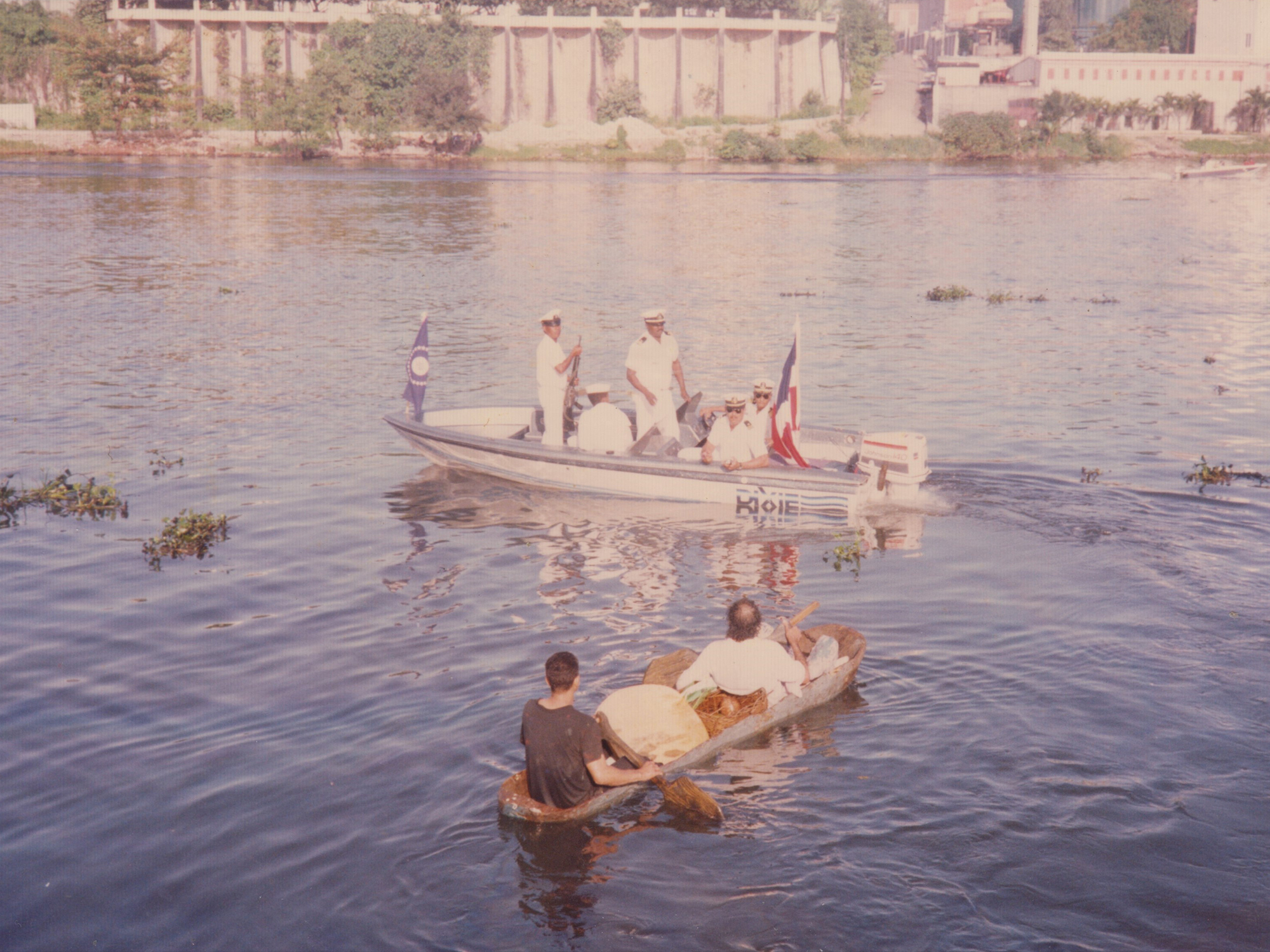 Requiem para un cayuco - documentation of performance by Silvano Lora.Courtesy Quisqueya Lora and Fundacíon Taller Público Silvano Lora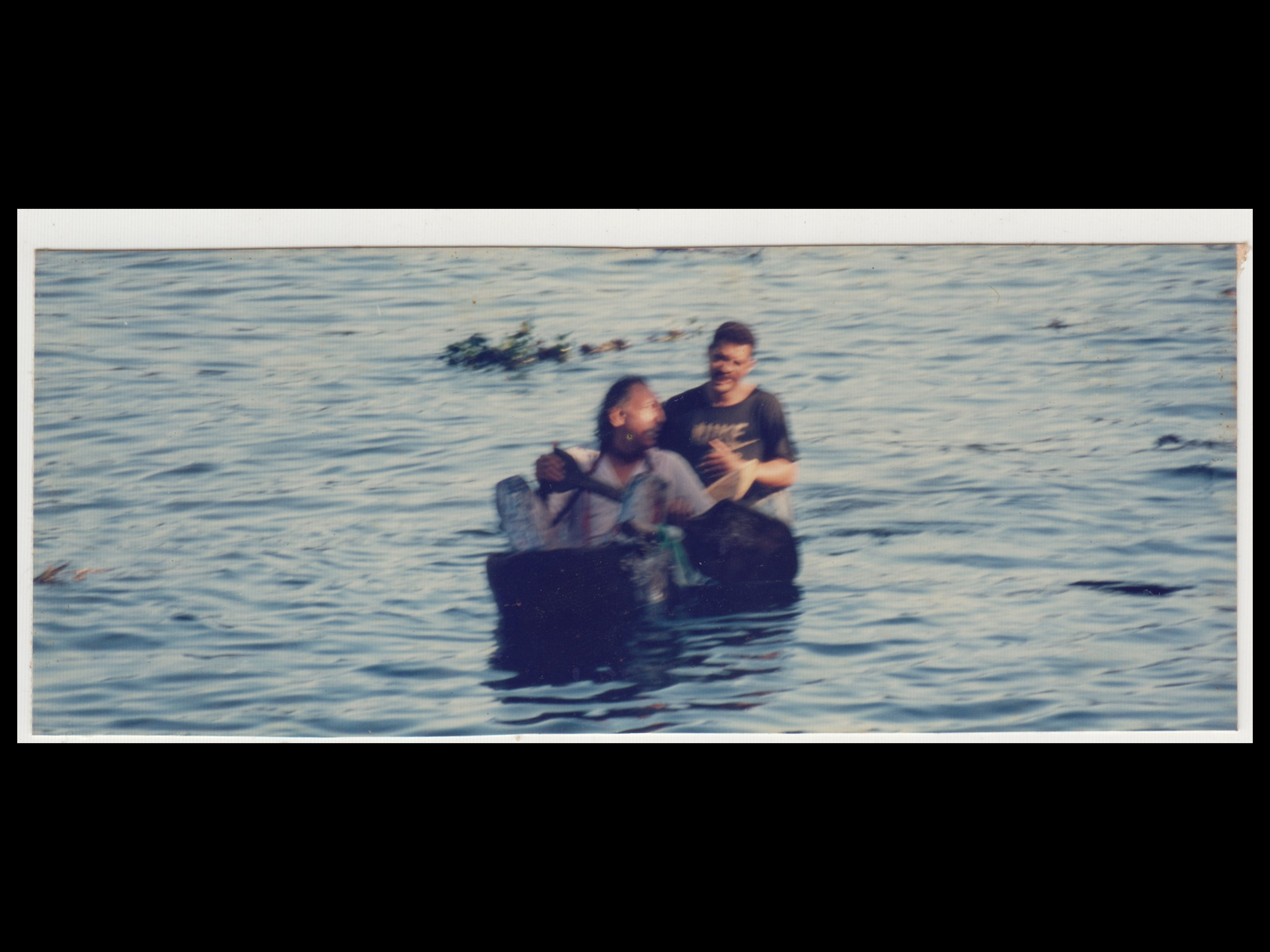 Requiem para un cayuco - documentation of performance by Silvano Lora.Courtesy Quisqueya Lora and Fundacíon Taller Público Silvano Lora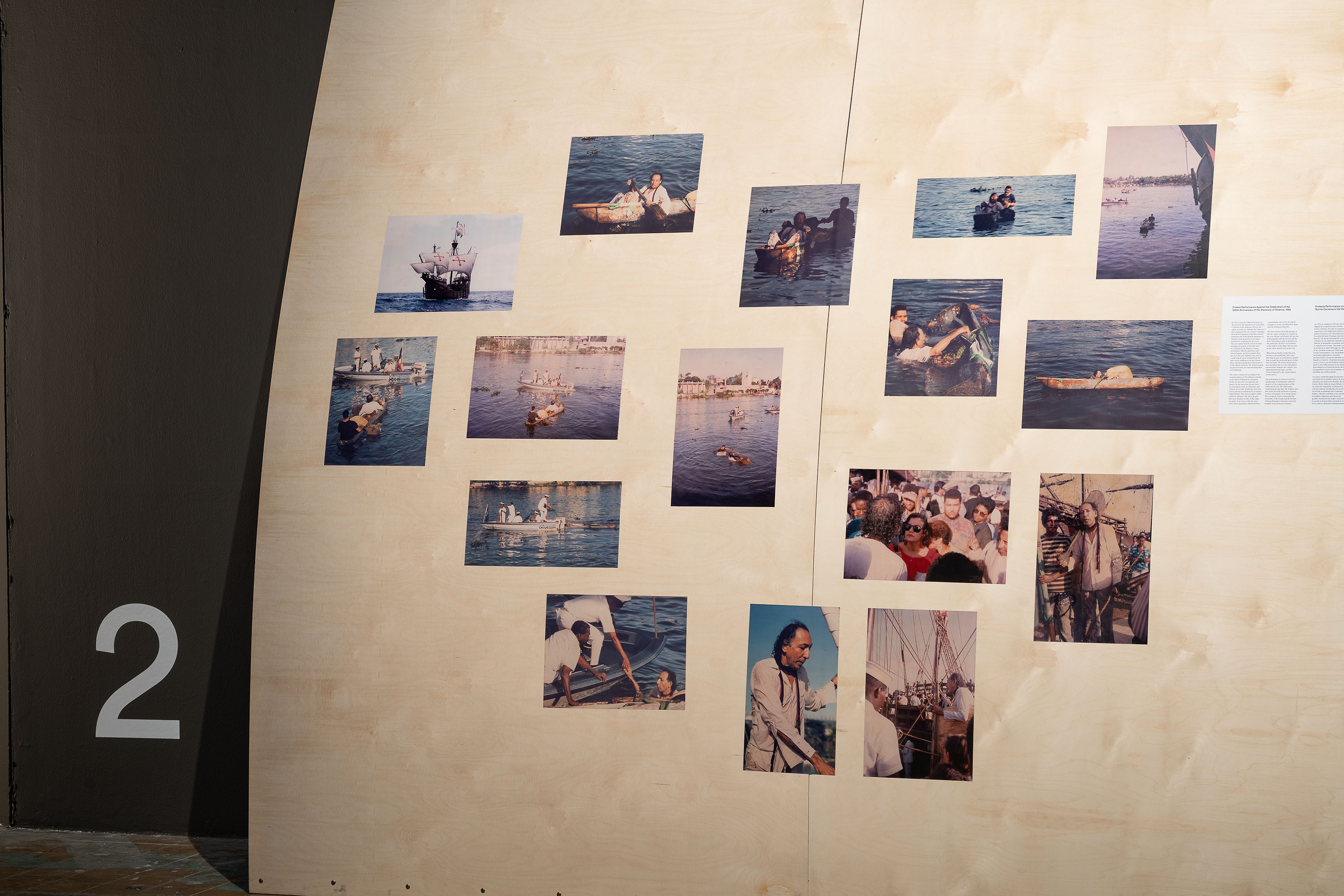 Göteborg International Biennial for Contemporary Art (GIBCA) The Ghost Ship and the Sea Change 2021
Crossing the Ozama River in Remembrance of the 500 Years of  Indigenous Resistance in the Americas
1992 
Reproductions of photographs documenting the action, text 
Courtesy Quisqueya Lora and Fundacíon Taller Público Silvano Lora, Santo Domingo  

In 1992, for the 500-year anniversary in Santo Domingo of Christopher Columbus's arrival in the Americas, a full-scale replica of his ship was built to celebrate the occasion. The colony of Santo Domingo on the island of Hispaniola was the first permanent European settlement in the region. Wishing instead to bring attention to the plight of the indigenous people who had suffered the conquest, artist Silvano Lora (1931–2003) performed a counter-action. Together with the craft artist Pachiro, Lora carved a canoe using traditional indigenous materials and techniques. The two artists paddled across the Ozama River, interrupting the path of Columbus's ship.   
Thanks to Marina Reyes Franco.
---
Biography
Silvano Lora (1931-2003) was a visual artist and activist from the Dominican Republic. His work, influenced by movements such as Neo Realism and Arte Povera, reflects his social engagement with the human condition of marginalized people in the Americas of indigenous and African descent. He began studying art at the age of fifteen at the Escuela Nacional de las Artes Plásticas, holding his first solo exhibition in 1951 at Alianza Francesa de Santo Domingo. Lora has presented his work in places such as Sao Paolo (1952), Puerto Rico (1954), Spain, Cairo and Paris (1957-58), Copenhagen and Rome (1960), Panama, Moscow (1985), Korea among others. Working with murals, sculpture and painting, he realized 27 solo exhibitions and 11 group shows in his life-time.