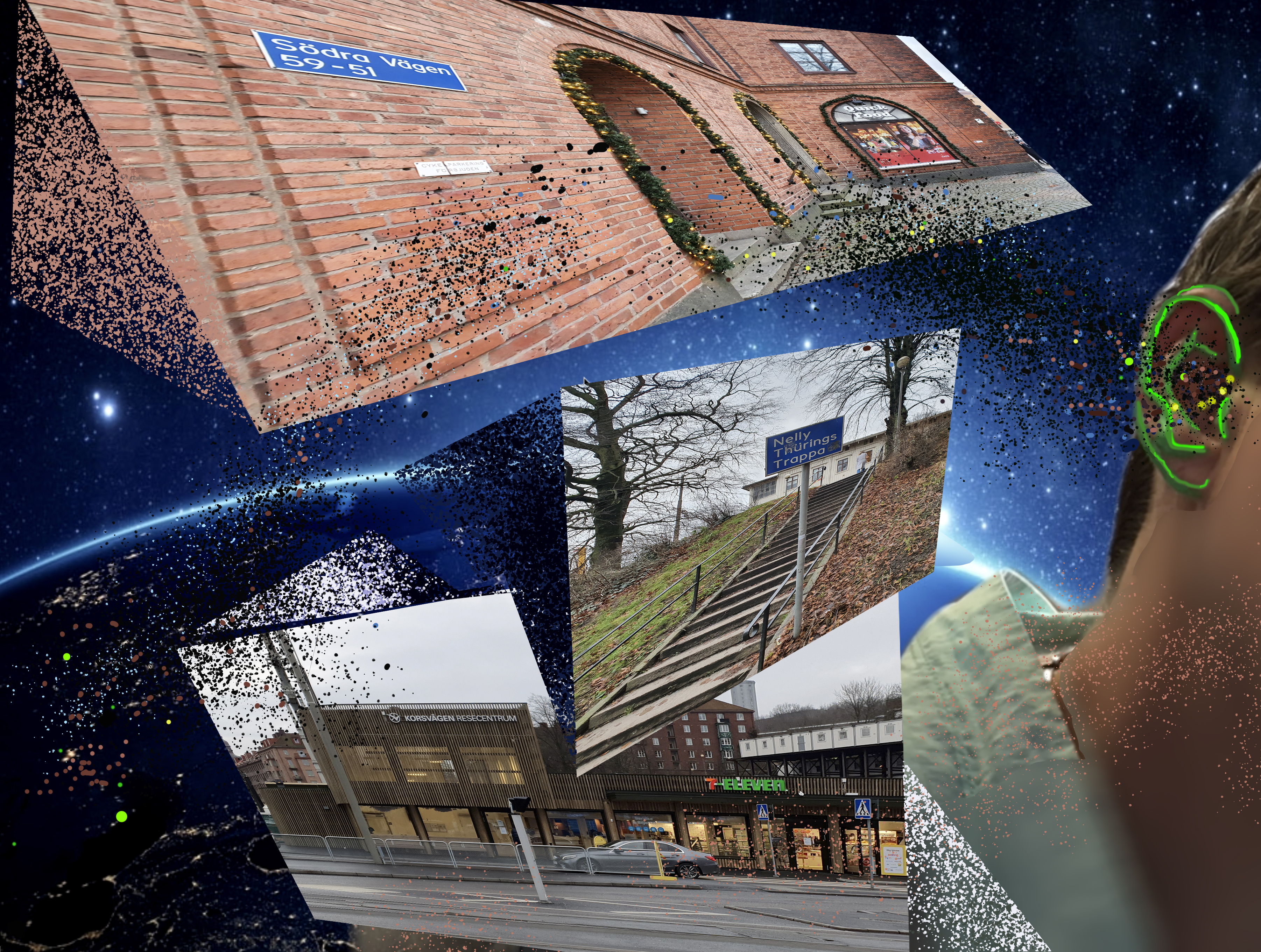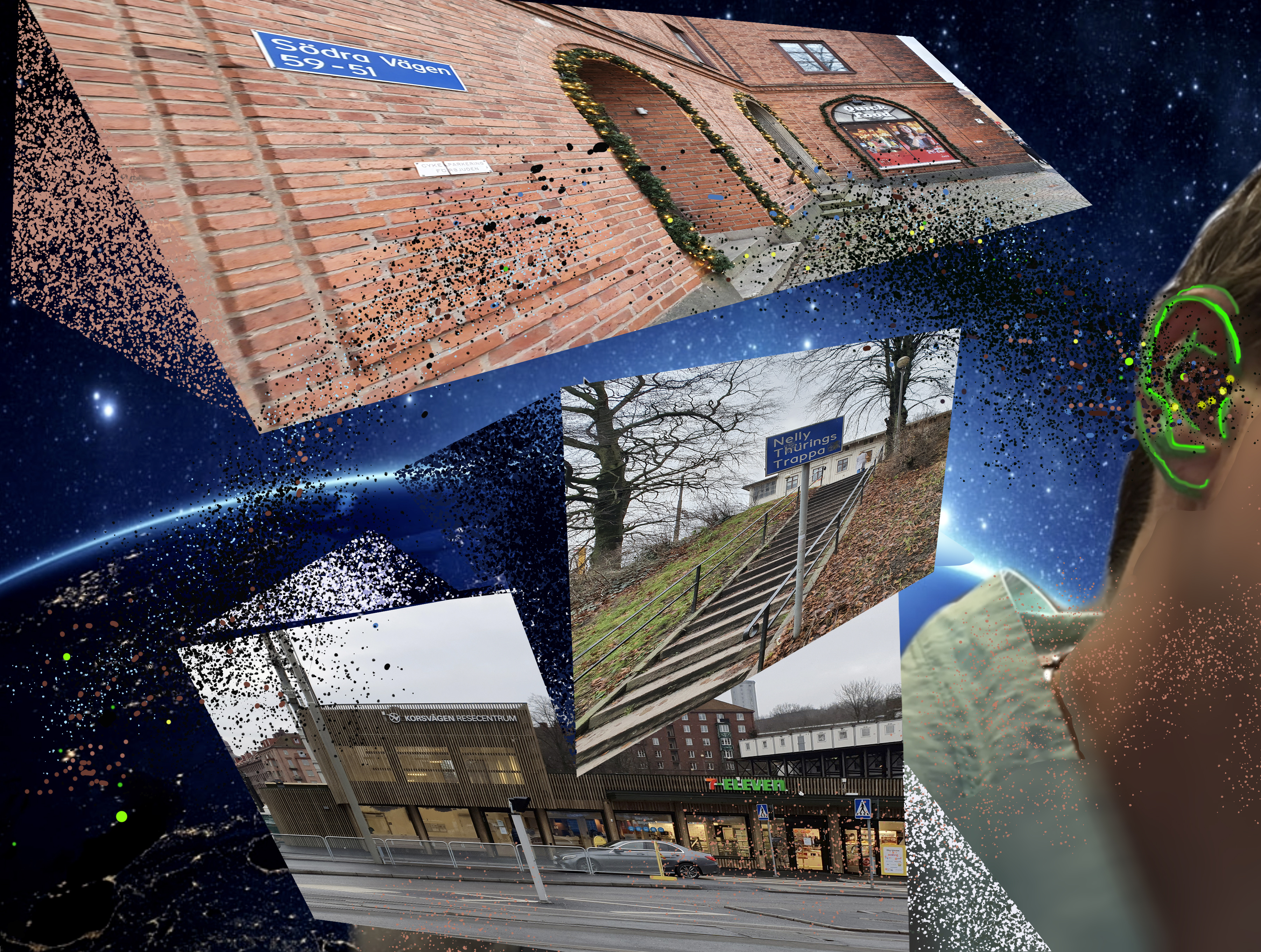 Noise Reduction and Glitches, Echoes from the Past and Future Photo: Lisa Torell
Noise Reduction and Glitches, Echoes from the Past and Future

2021
Sound art work
24 min 
Language: Swedish, with English version available  
Listen with earbuds through GIBCA's app or website. We recommend standing outside the travel center at Korsvägen.  
What does it mean to be human in the year 2070? What does it mean today? In Torell's sound piece, the boundaries between present and future, and between utopia and dystopia, are dissolved. What used to be science fiction has suddenly become everyday reality. Our bodies are enhanced and degraded through genetic engineering, environmental pollutants, conveniences, and steroids. The body of society is fragmented and at the same time interconnected ever more tightly by smartphones, algorithms, viruses, and drones. The work is based at Korsvägen in central Gothenburg, a place where many different perspectives come together. The voice of the narrator moves among different times and viewpoints in order to bring to life a world in transition, where many events remain incomprehensible until, suddenly, they are reality. What are we choosing not to see today that is already shaping life in the future? And what did we refuse to see yesterday that we have to live with today?  
Voices: Lisa Torell, Steven Cuzner  
Translation from Swedish to English: Åsa Linnea Strand  
The project is produced by Göteborg International Biennial for Contemporary Art in collaboration with the City of Gothenburg – the Traffic and Public Transport Authority and the Cultural Affairs Administration, Göteborg Konst – within the frame of the West Link Project. 
---
Biography
Lisa Torell (1972, Gothenburg, Sweden) works with place-related art in various media. She holds a PhD from NARP, UiT (2014–2018) and has exhibited widely in group exhibitions and solo shows. Her practice explores questions related to the public sphere in which society is the driving force. Torell has exhibited at places that include the Research Pavilion Venice, Depo Istanbul, NNKM Tromsø, and Bonniers konsthall and Marabouparken in Stockholm. She has a postdoc position at the Umeå Academy of the Arts and is currently working on a separate exhibition at the Västerås Art Museum. Lisa Torell is based in Oslo.