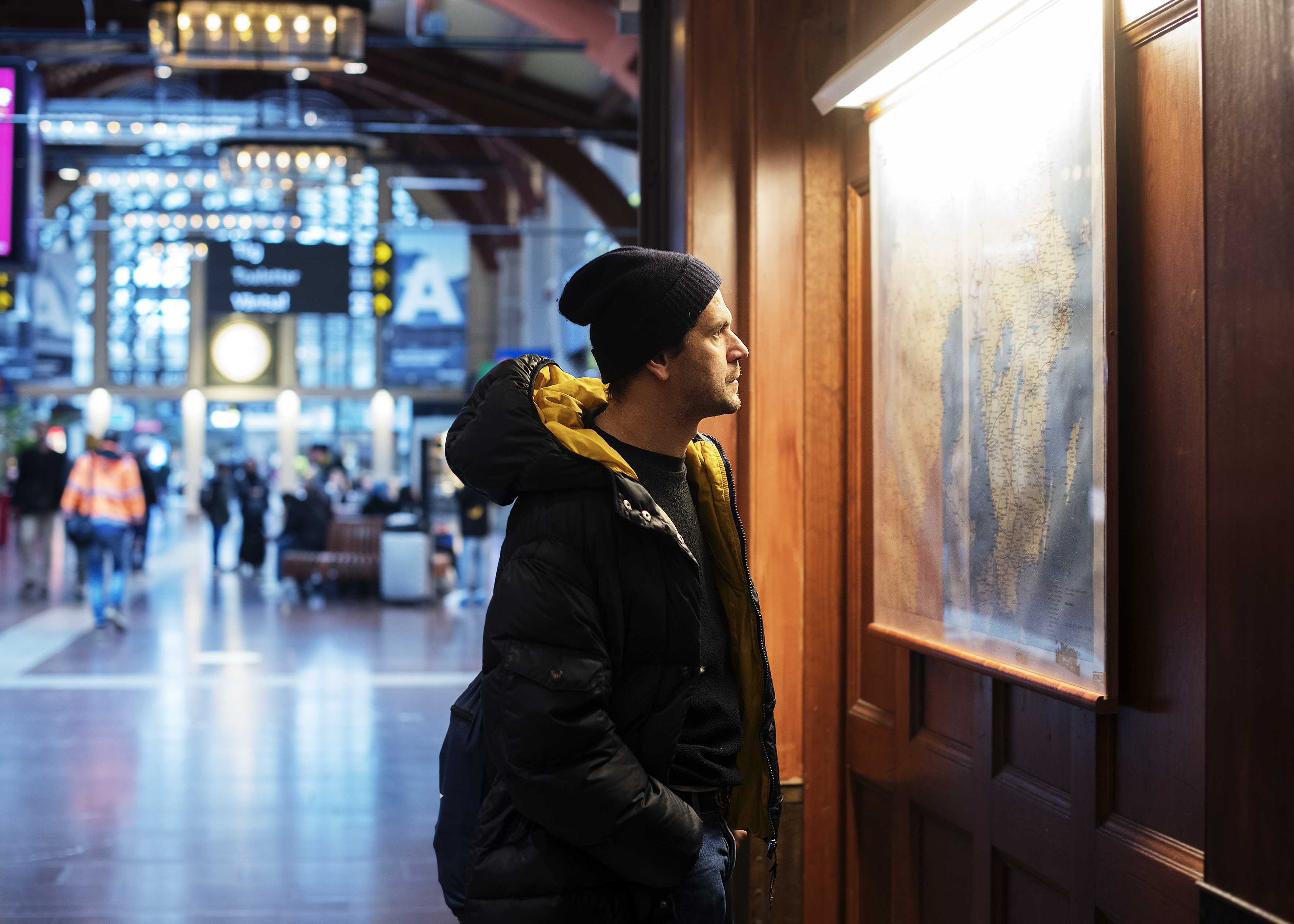 Process documentation of Manuel Pelmus at Gothenburg Central Station, 2020 Photo: Elin Liljeblad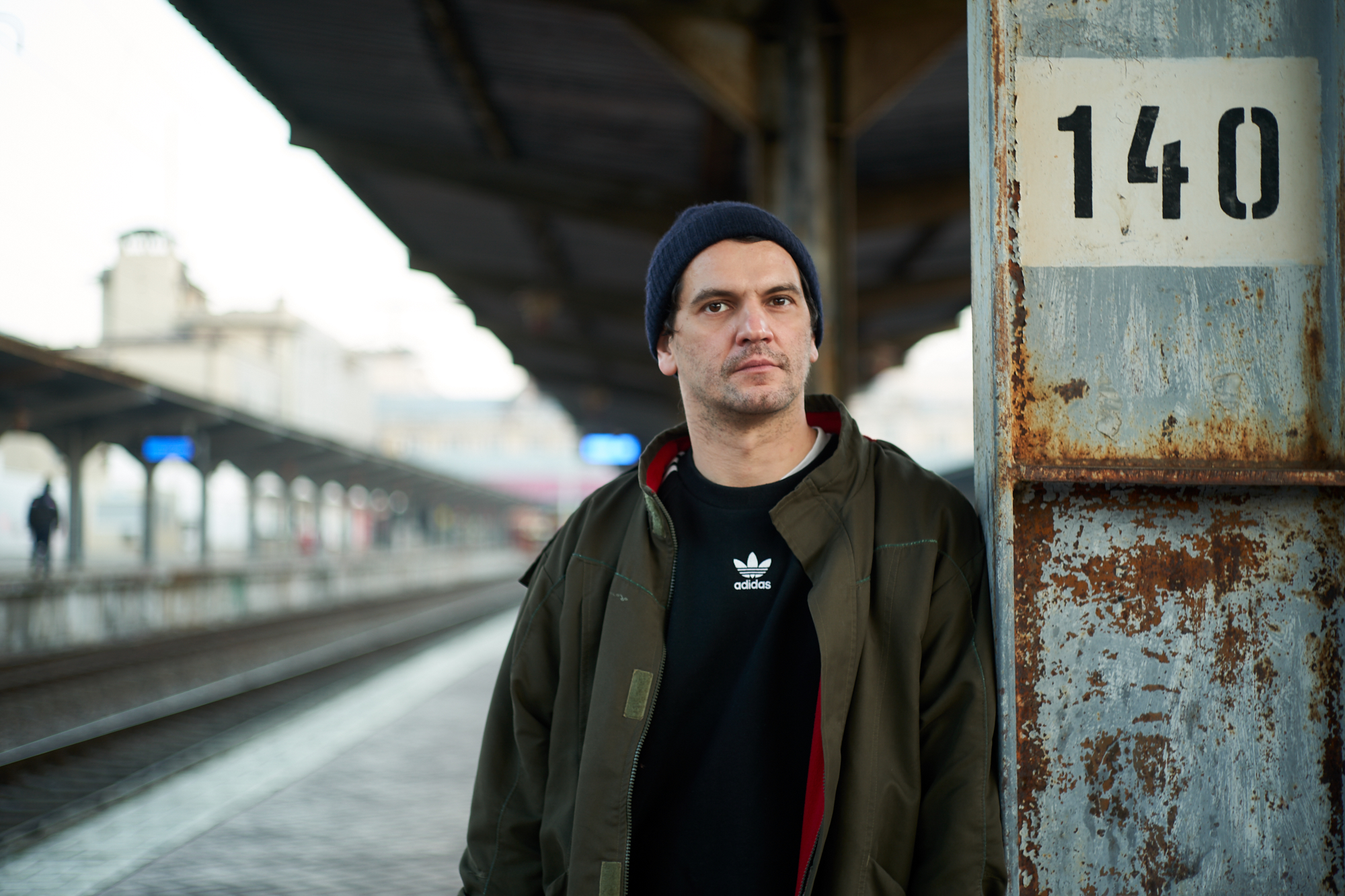 Process documentation of Manuel Pelmus at Bucharest Central Station, 2021. Photo: Adi Bulboacă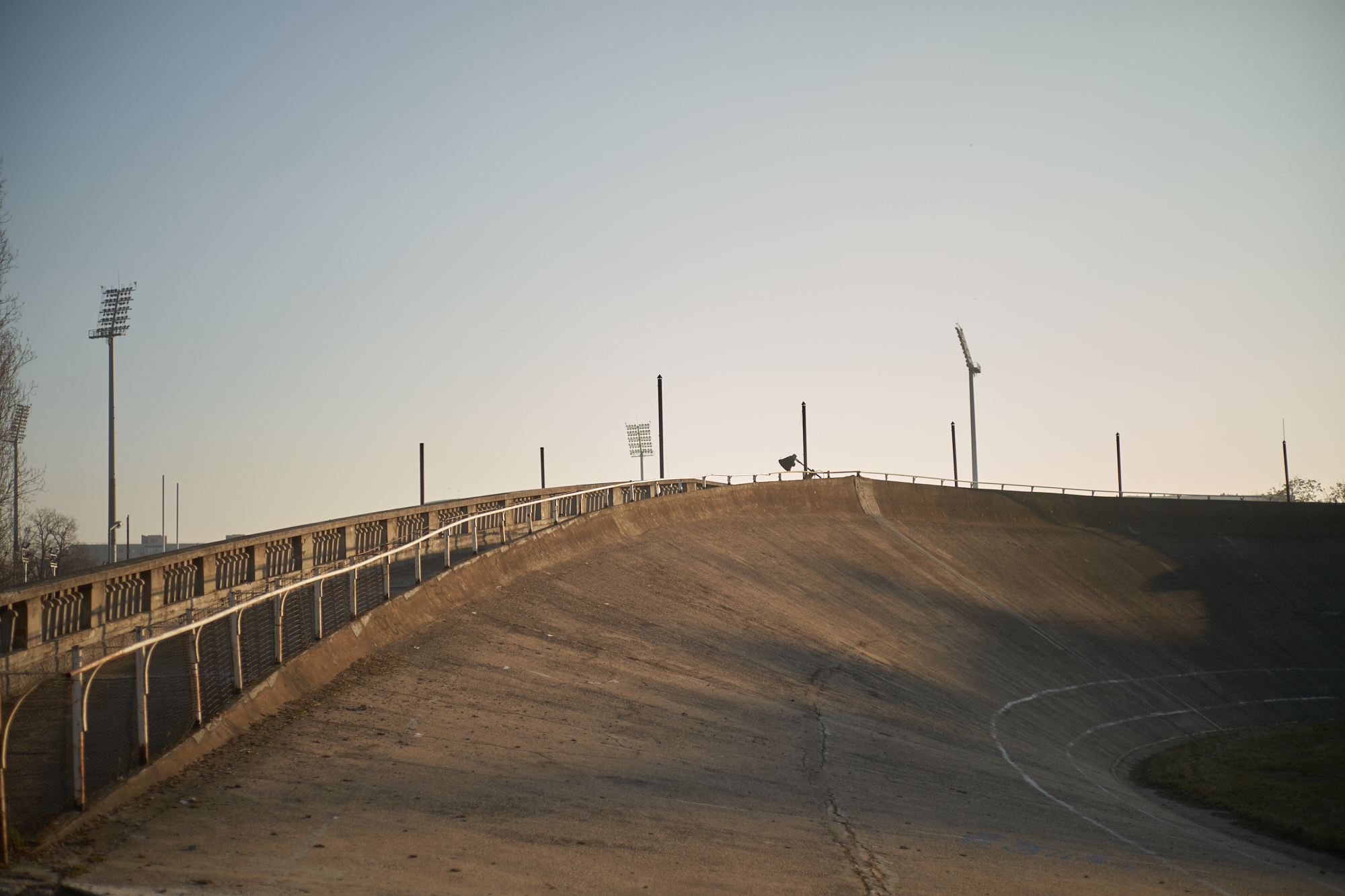 Process documentation of Manuel Pelmus at Bucharest Central Station, 2021. Photo: Adi Bulboacă
East Link. Joy and Sorrow in Gothenburg
2021
Sound file, 17 minutes
Sound design: Ion Dumitrescu
Thanks to Saskia Holmquist, Liv Bugge, Shintaro O-ue, Ming Wong & Frederic Gies for their suggestions or support while researching for the work in Sweden.
We are here, says a voice and catches our attention. But who are "we?"
In the soundwork, parallels are drawn between the role of Gothenburg Central Station during the Swedish emigration to America in the 1800s and contemporary flows of migration. The listener is invited to reflect on their own position in relation to what is being said. Who has the right to stop and rest, and who is forced to constantly be on the move? Manuel Pelmuş' voice guides our gaze towards aspects of our surroundings that are allowed to be seen, and those that are being rendered invisible.
The work is based on the artist's experiences at the central station in Gothenburg and at other train stations. It was performed live and recorded at the central station in Bucharest. The recording was then complemented with field recordings from Gothenburg Central Station. In the experience of the final work the two locations are dissolved into each other and the boundaries between past and present become blurred.
East Link. Joy and Sorrow in Gothenburg is part of a series produced by Göteborg International Biennial for Contemporary Art in collaboration with the City of Gothenburg – the Traffic and Public Transport Authority and the Cultural Affairs Administration, Göteborg Konst – within the frame of the West Link Project.
Biography
Manuel Pelmuş is an artist with a background in choreography working across different contexts such as exhibitions, theaters and the public space. He often deploys continuous live presence, ongoing actions, within the context of exhibitions, using enactment as a performative strategy, the human body as a medium and the context of specific places and institutions, in order to challenge existing hierarchies and explore the body's relationship to collective memory and the construction of history.
---
How to listen
Download the GIBCA app by clicking on the link, or by searching for "gibca" in the App Store or on Google Play. The artwork is best experienced in headphones on site.
---
Venue
Gothenburg Central Station