Gothenburg. Photo: Edvin Johansson.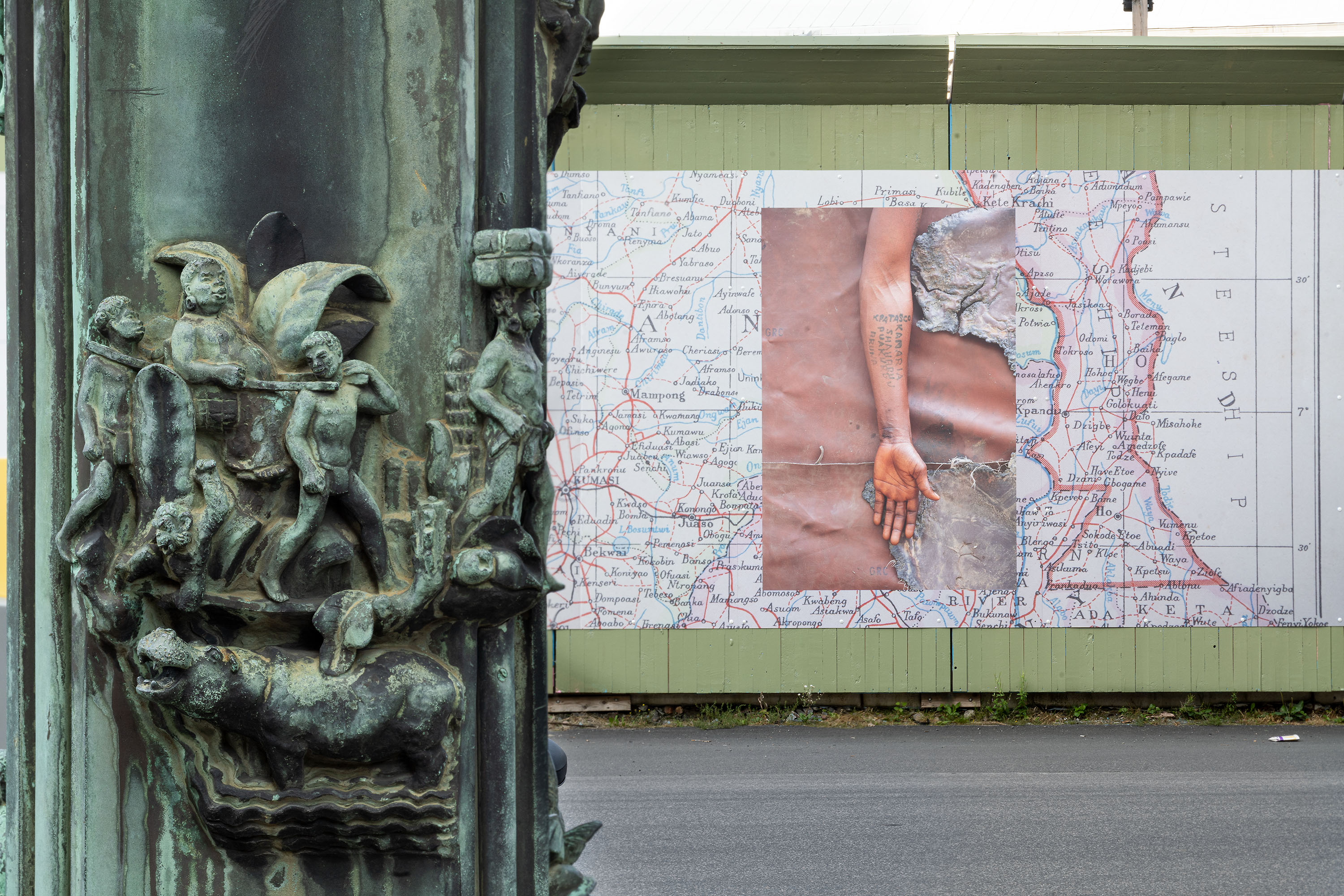 Franska tomten, Göteborg
About GIBCA
Göteborg International Biennial for Contemporary Art (GIBCA) is a contemporary art project taking place every two years in Gothenburg, Sweden. Started in 2001, GIBCA has established itself as one of Sweden's biggest art events and is internationally seen as an investigative and site-dedicated biennial.
To each of its editions, GIBCA invites one or several internationally practicing curators to enter in a dialogue with the city of Gothenburg, its citizens, people interested in art and artists around the globe. Starting from a theme and presenting stark artistic practices, the visitors as well as the art world are offered an experience of art at its best.
Each biennial consists of several major exhibitions and programme at established art institutions in Gothenburg, at forums for different questions and voices in the city, as well as in the public realm. The biennial fosters interdisciplinary dialogue and often partners organizations active in other fields, that become advisers, hosts and often co-producers of the artworks on view.
Through workshops, seminars and many more, visitors are invited to meetings with art, dialogue and reflection on questions here and elsewhere. A broad educational art programme engages both children and young people in a variety of activities, workshops and tours at all exhibition spaces of the biennial.
Swedish and international artists and curators are invited to present existing as well as newly produced site-specific artworks where stories and histories of Gothenburg and of West of Sweden play a notable part. Challenging the event convention, host for three artistic residencies and opening to speculative projects, GIBCA aims to be a present conversation partner throughout the entire biennial cycle, functioning locally as a liaison around current questions and sensibilities.
Gothenburg is a city with a past of labor and harbor, where both established and self-organized art communities make an impact on local conversations. As a platform for the international contemporary art scene, the biennial aims to be an important junction between the local, national and international art practitioners. Starting 2013, the biennial is the facilitator of an open network of art organizations in the region, GIBCA Extended.
The biennial project developed in time with input from notable curators and curatorial teams:
2001: Ewa Brodin, Britt Ignell and Lasse Lindqvist: Experience – Dissolution
2003: Carl Michael von Hausswolf: Against All Evens
2005: Sara Arrhenius: more!than this – Negotiating Realities
2007: Edi Muka and Joa Ljungberg: Rethinking Dissent
2009: Celia Prado and Johan Pousette: What a Wonderful World
2011: Sarat Maharaj, Dorethee Albrecht, Stina Edblom, Gertrud Sandqvist: Pandemonium – Art in a Time of Creativity Fever
2013: Katerina Gregos, Andjeas Ejiksson, Ragnar Kjartansson, Claire Tancons, Joanna Warsza: Play! Recapturing the Radical Imagination
2015: Elvira Dyangani Ose: A Story within a Story… 
2017: Nav Haq: WheredoIendandyoubegin – On Secularity
2019: Lisa Rosendahl, Part of the Labyrinth
2021: Lisa Rosendahl, The Ghost Ship and the Sea Change
2021: Lisa Rosendahl, The Ghost Ship and the Sea Change
The biennial is initiated by Gothenburg City Cultural Committee, and since 2006 the organizer for GIBCA is Röda Sten Konsthall.