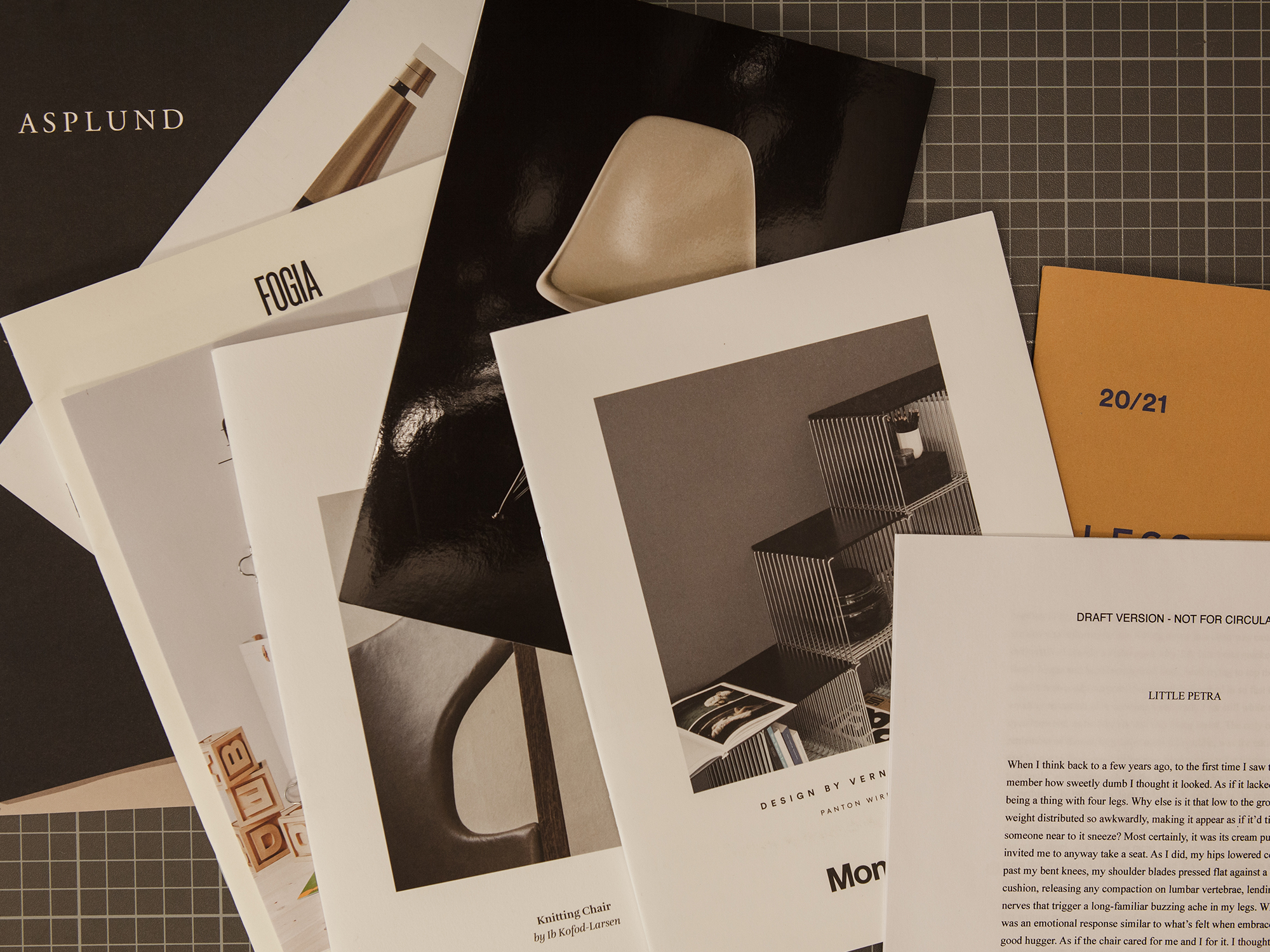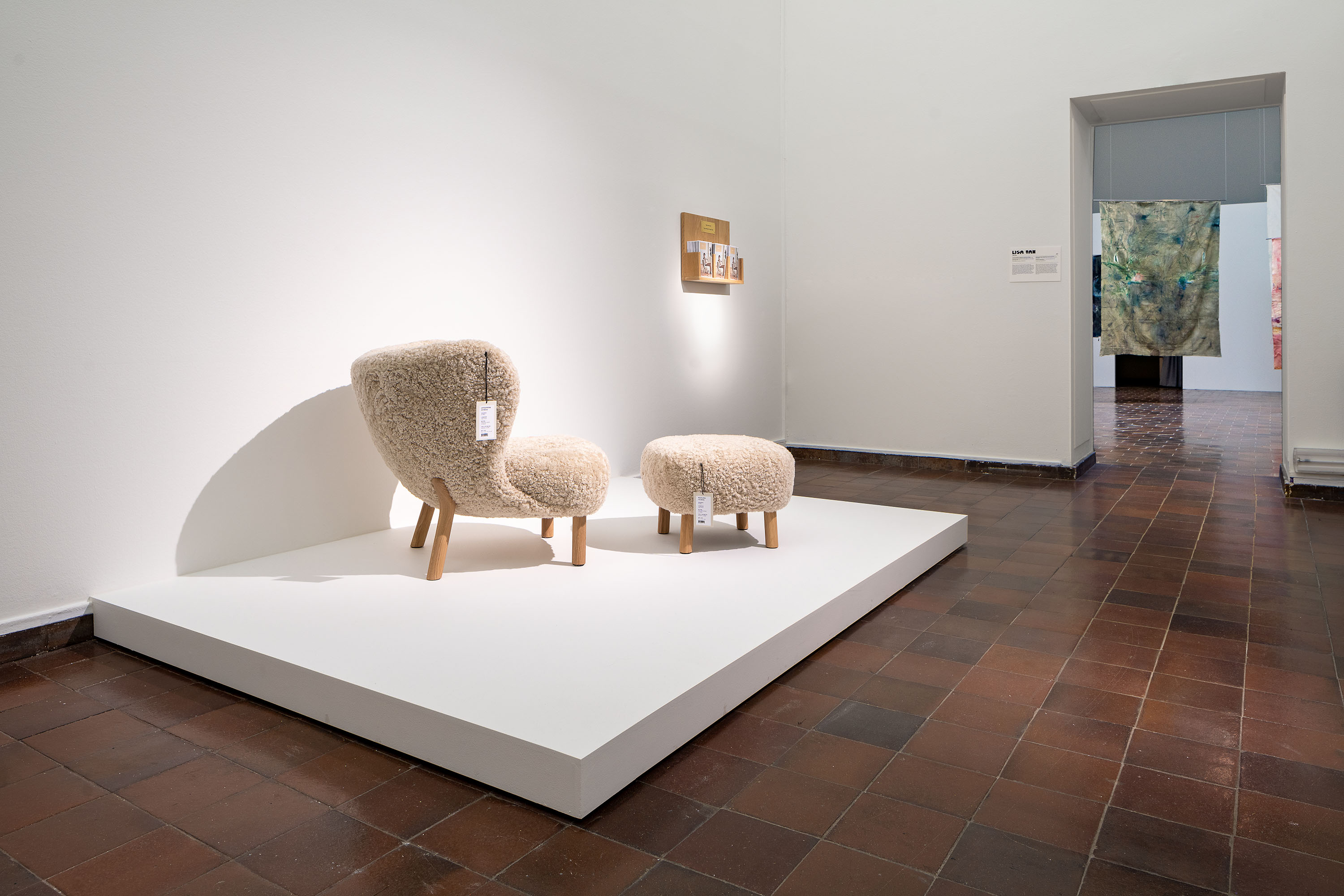 Gibca 2021 Göteborgs Konsthall. Photo: Hendrik Zeitler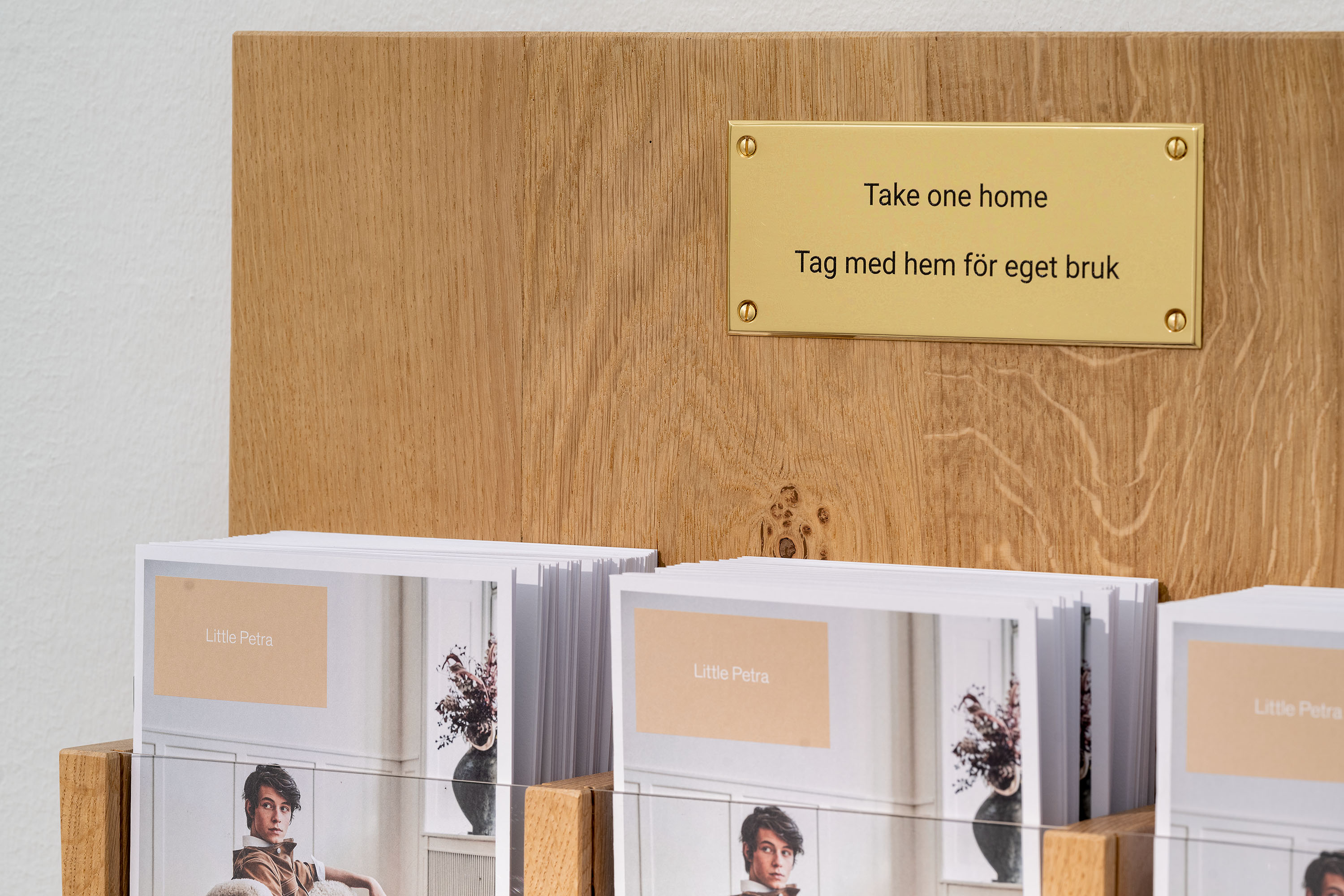 Gibca 2021 Göteborgs Konsthall. Photo: Hendrik Zeitler
Little Petra

2021
Little Petra chair designed by Viggo Boesen and produced by &Tradition, brochure printed on paper (unlimited copies), brochure receptacle in oiled oak and brass, platform.  
Chair 75 x 83 x 81 cm; brochure 14.8 x 21 cm; brochure holder 40 x 62.7 x 12 cm; platform variable dimensions.  
Courtesy the artist and Galleri Riis, Oslo   
What do we bring home? A bag of groceries, a book from the library, moisture from a wet umbrella, a new chair for the living room, a friend? What else makes it home with us? Perhaps an idea, a new word, or the affects of an unpleasant encounter. In Little Petra, Lisa Tan displays a specific armchair that for her became an unexpected carrier for the questions above. The making of the work was triggered by a racist incident in a Swedish design store that prompted the artist to reflect on objects of desire and belonging, as well as the privilege to exist in a home, which not only provides shelter but also the possibility of rest and genuine well-being. Next to the armchair on display are printed take-out brochures that invite the biennial's viewers to "take one home." Please do so.  
---
Biography
Lisa Tan (1973, USA) works with video, photography, text, installation, and other forms of expression. Her own experiences of desire, loss, and otherness serve as drivers for explorations into consciousness and individual subjectivity. In recent years, her work has been presented in exhibitions at Kunstinstituut Melly (Rotterdam), Moderna Museet (Stockholm), Whitechapel Gallery (London), and Tabakalera International Center for Contemporary Culture (San Sebastian). Lisa Tan is based in Stockholm.
---
Brochure part of the work - Little Petra