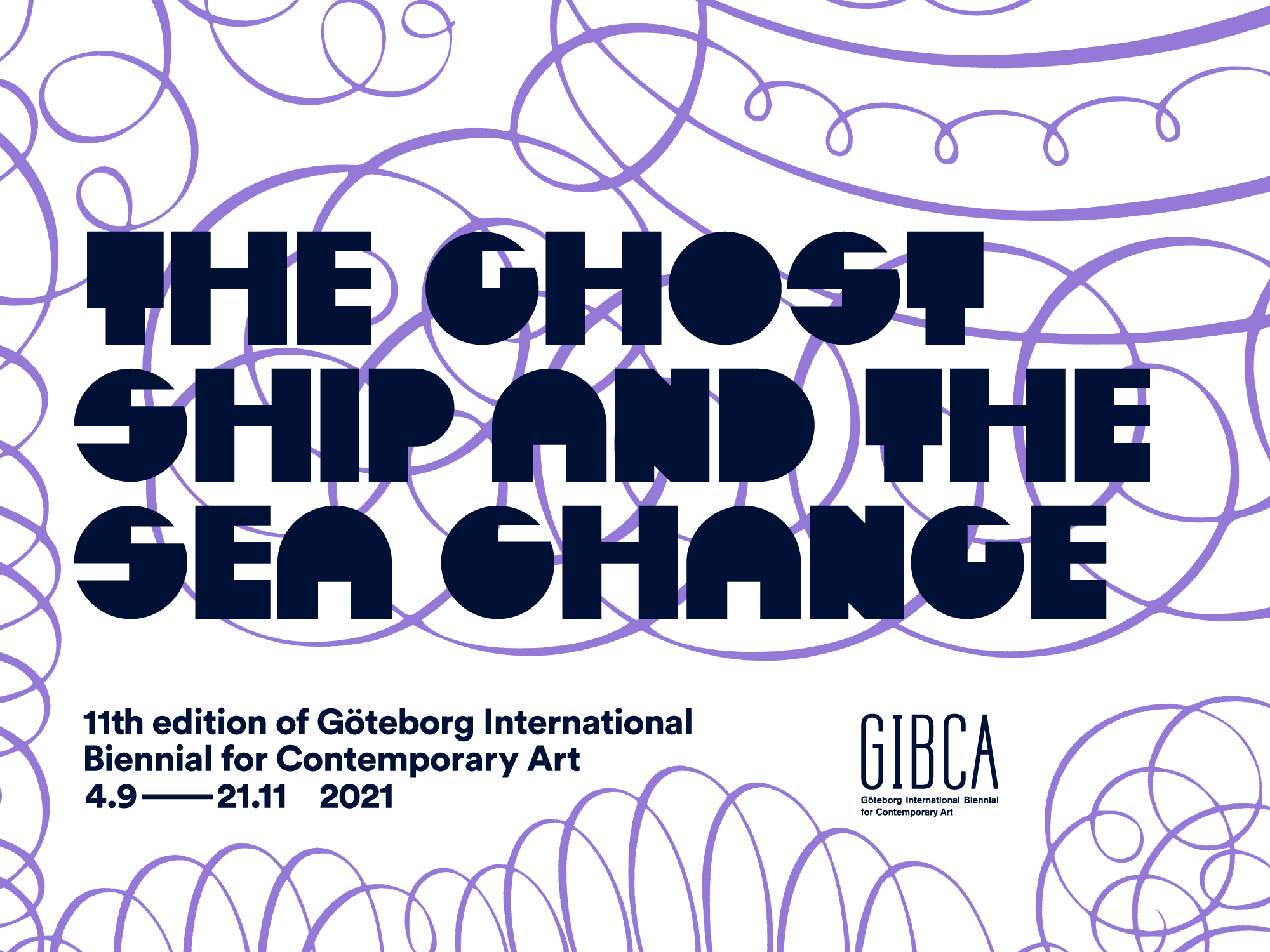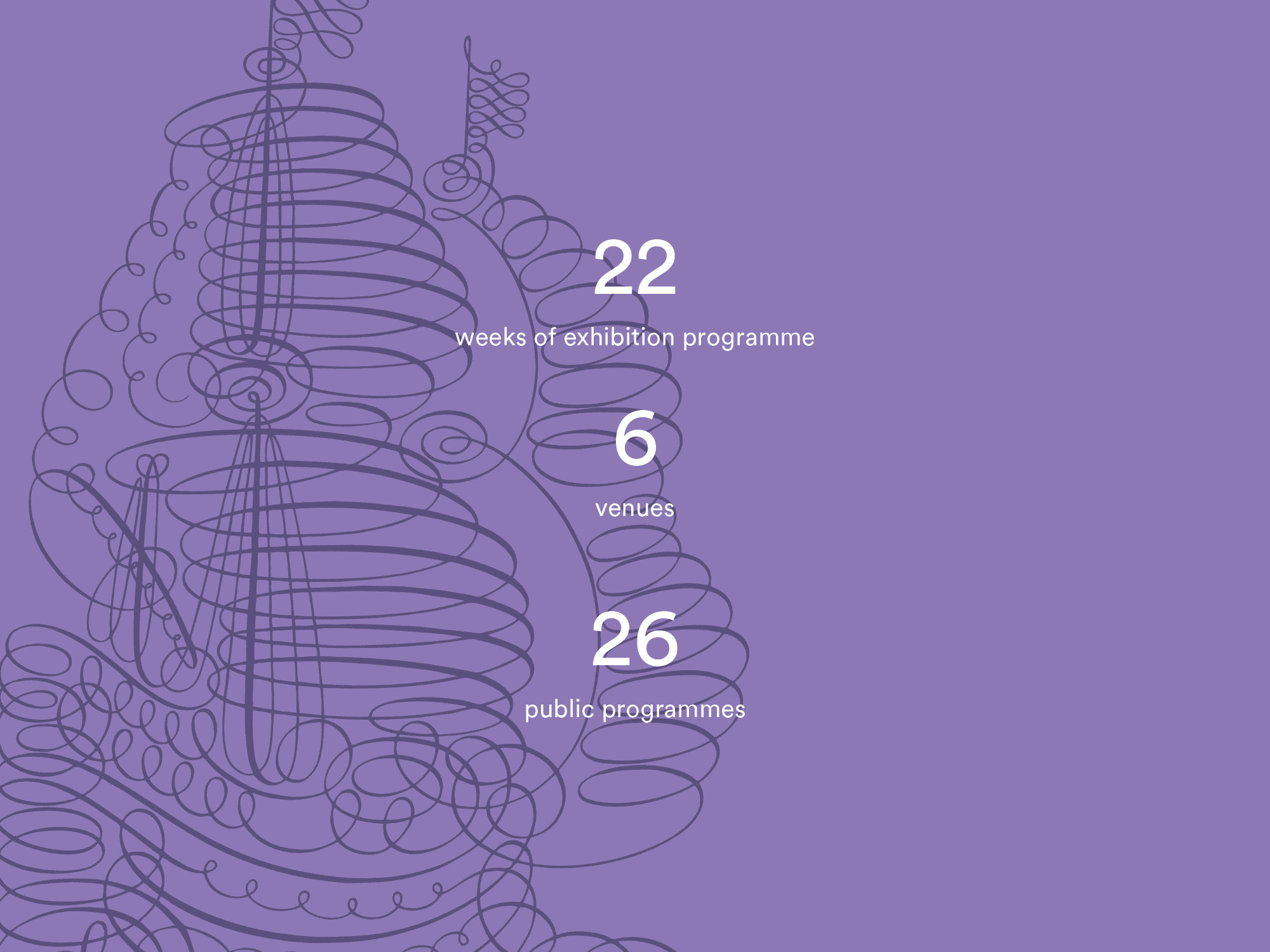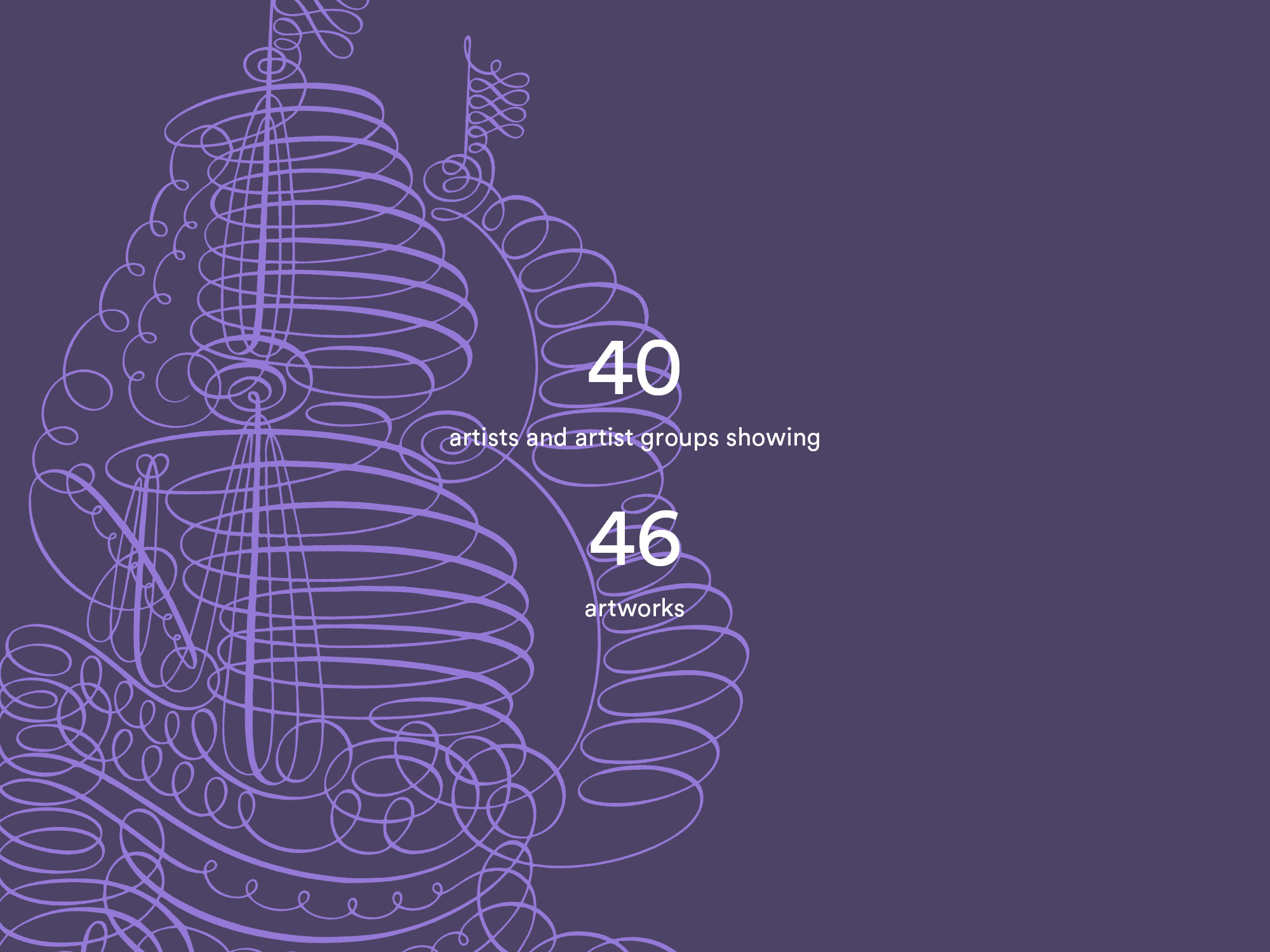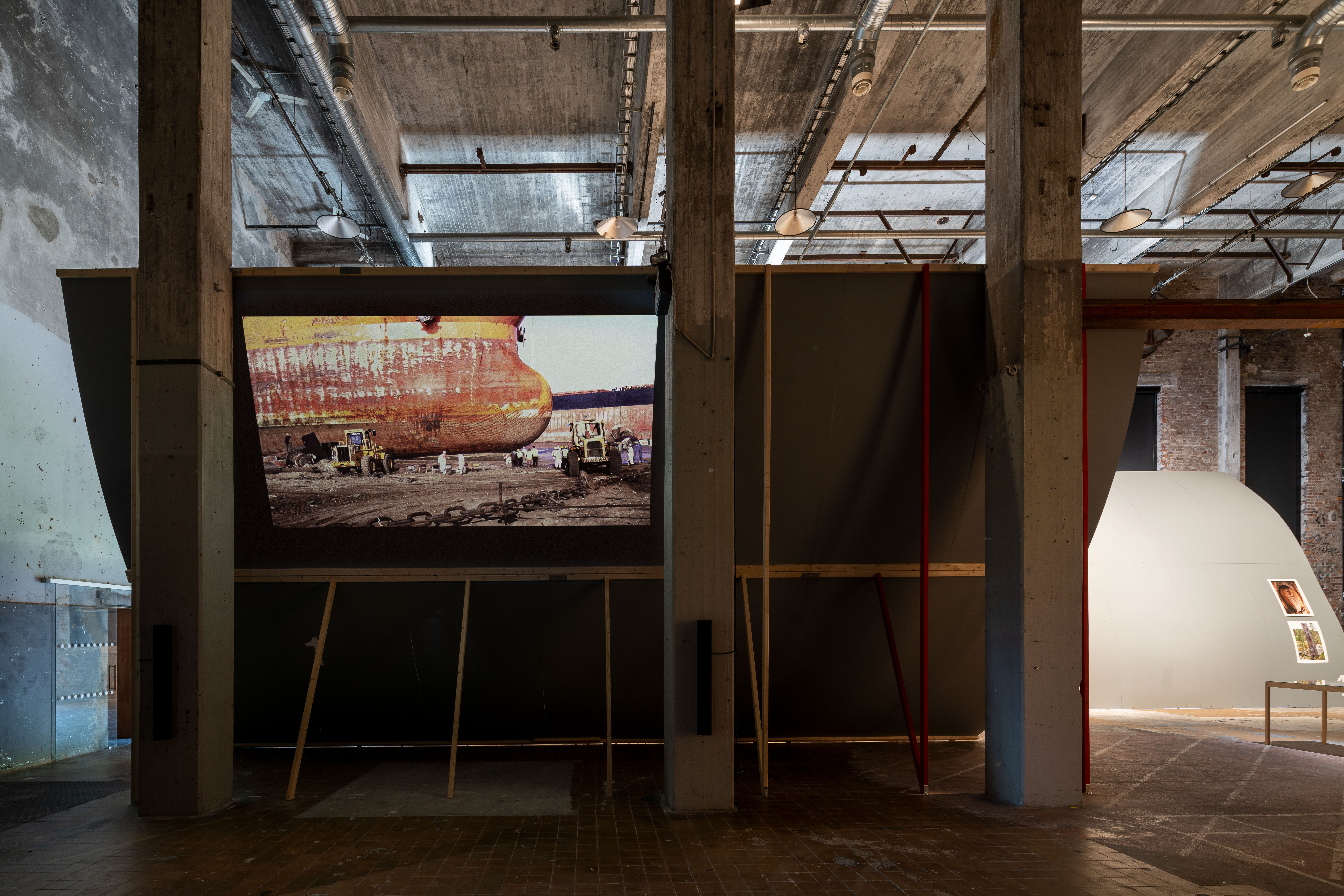 Göteborg International Biennial for Contemporary Art (GIBCA) The Ghost Ship and the Sea Change 2021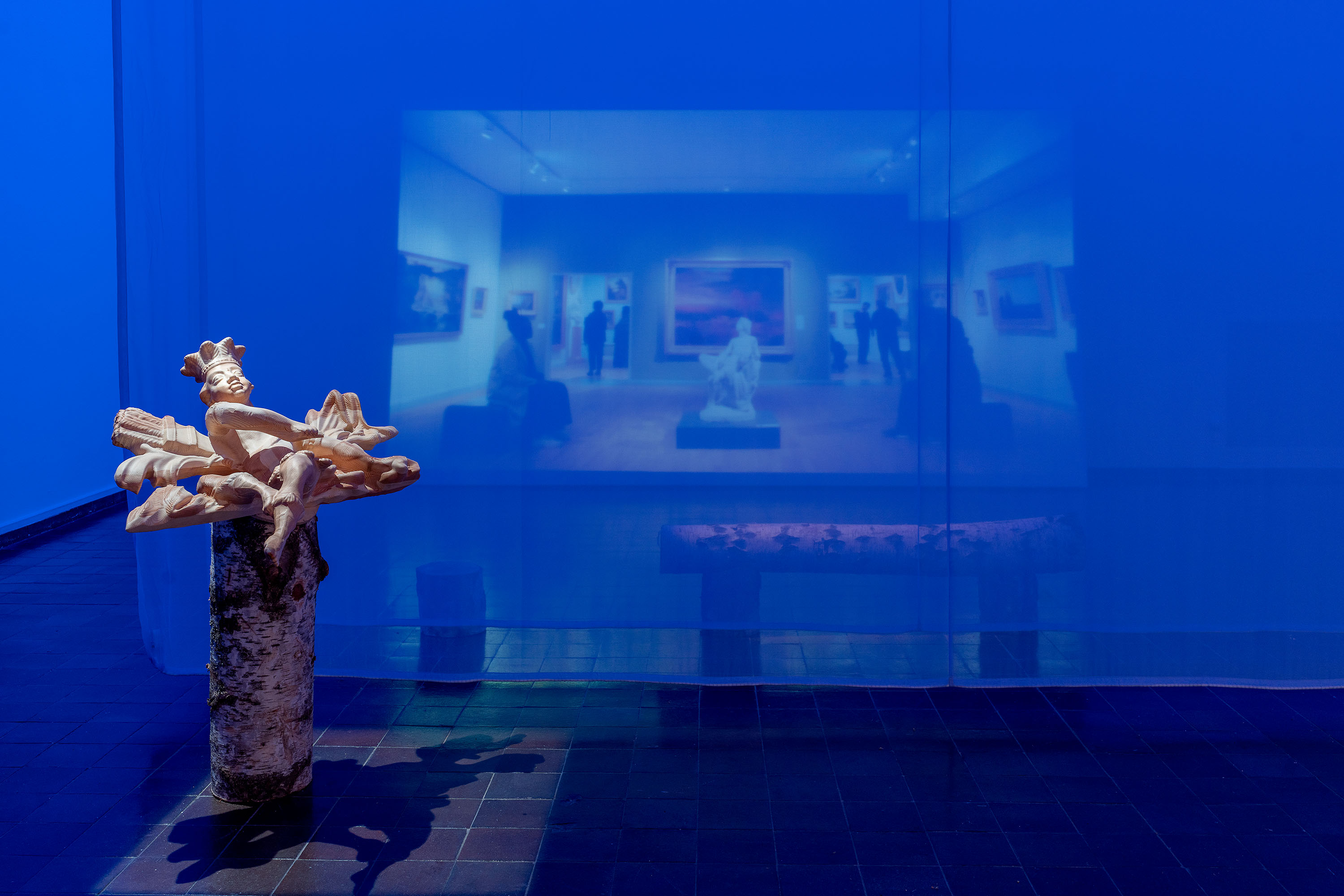 Vanus Labor Göteborgs Konsthall. Photo: Hendrik Zeitler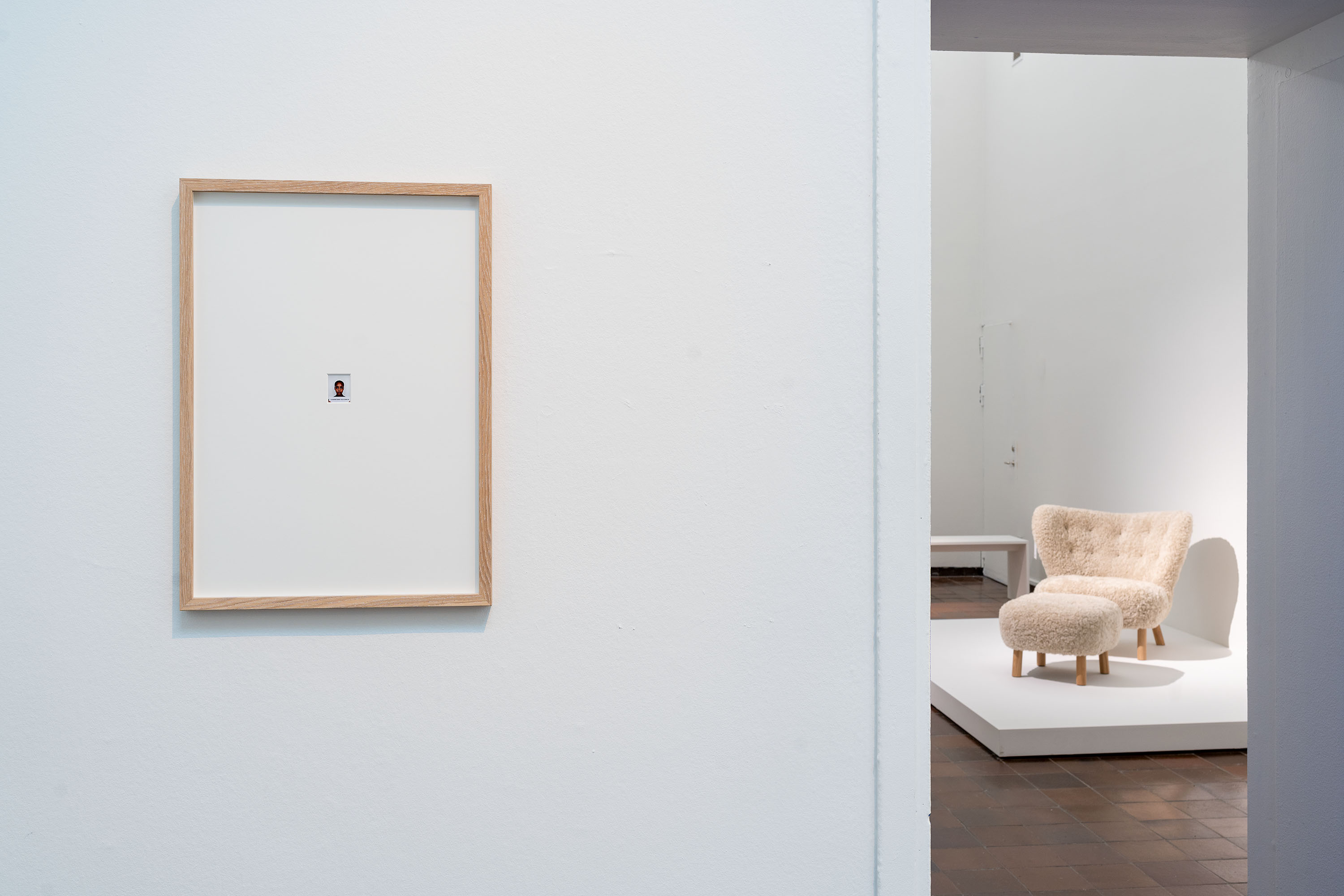 Gibca 2021 Göteborgs Konsthall. Photo: Hendrik Zeitler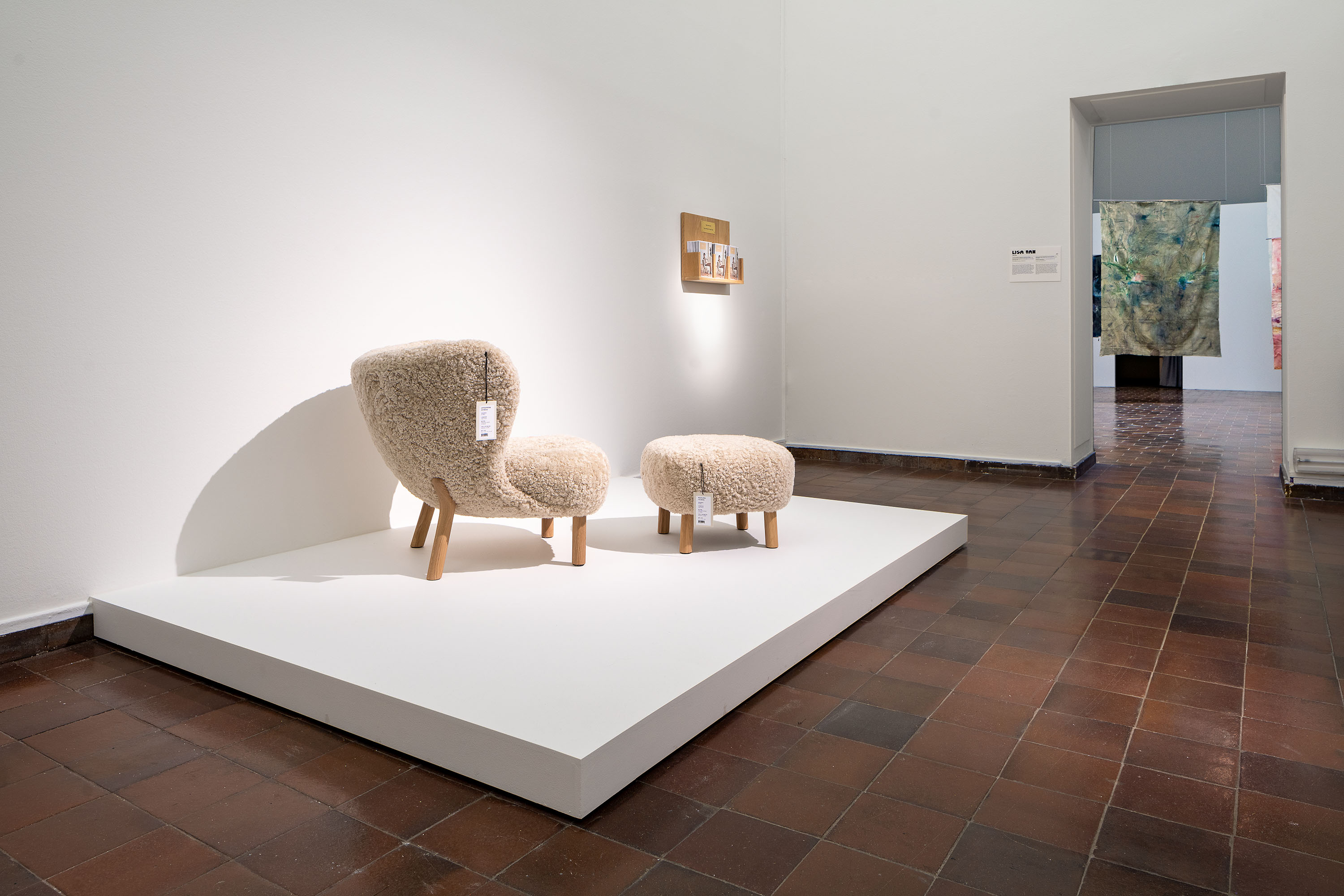 Gibca 2021 Göteborgs Konsthall. Photo: Hendrik Zeitler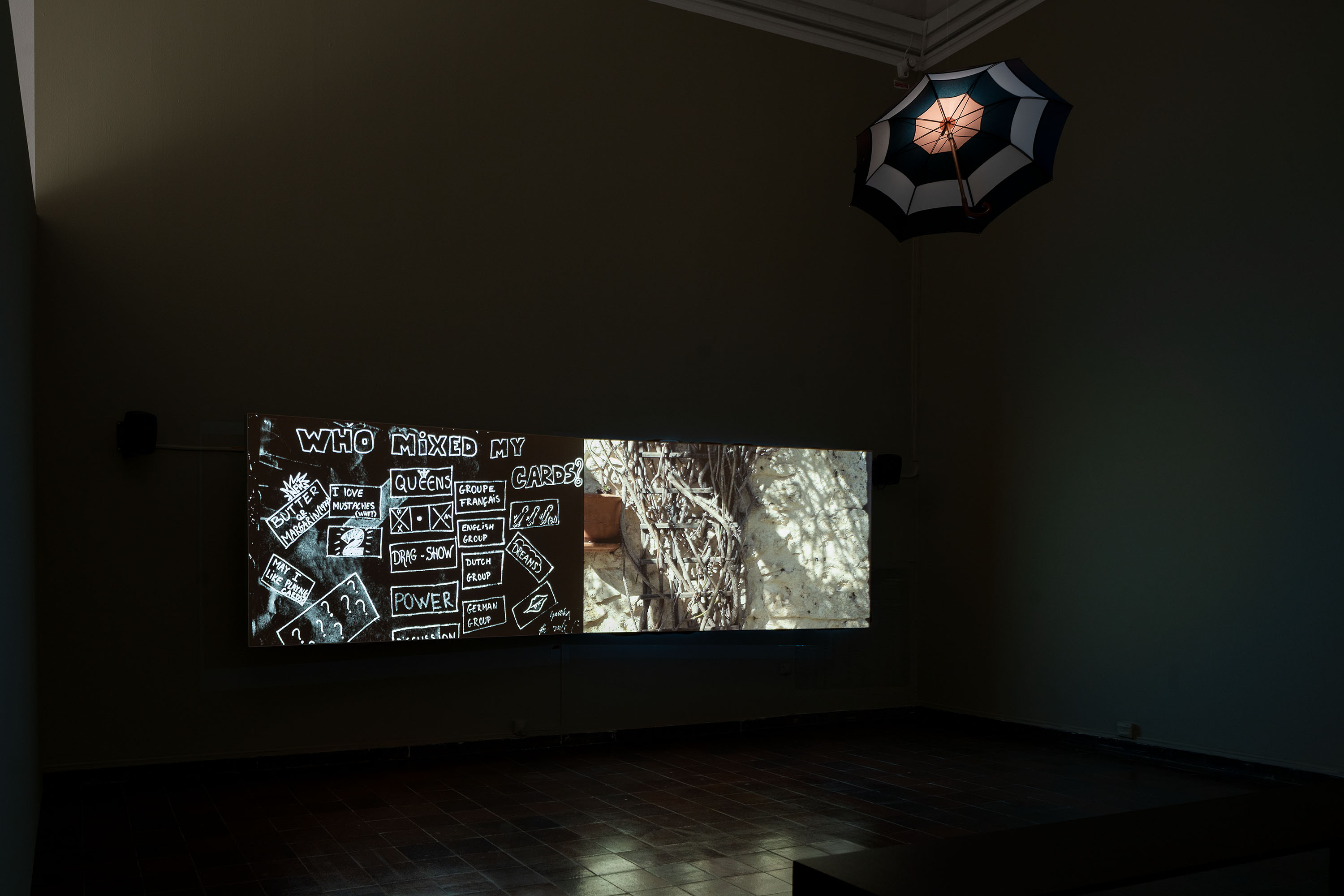 Gibca 2021 Göteborgs Konsthall. Photo: Hendrik Zeitler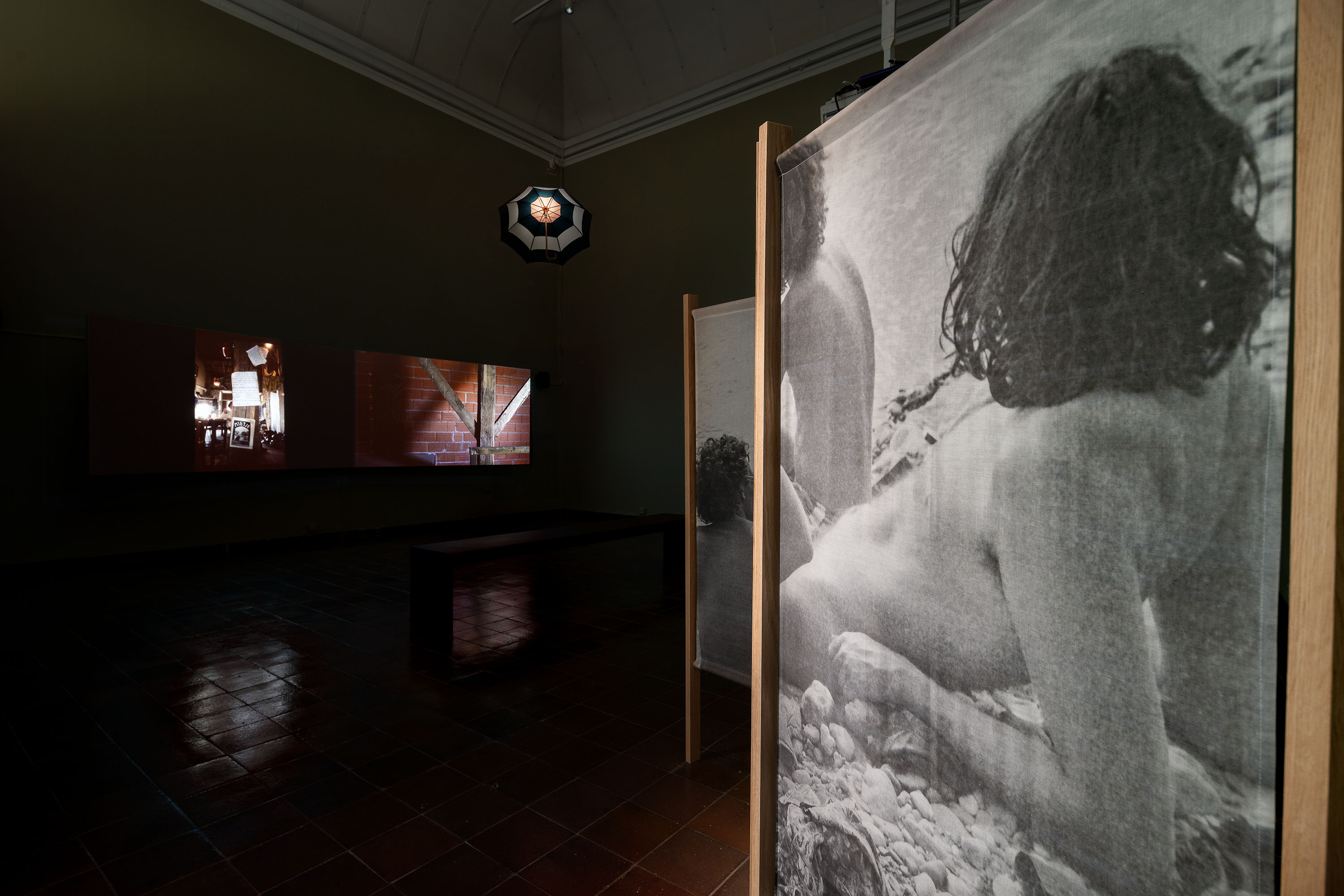 Gibca 2021 Göteborgs Konsthall. Photo: Hendrik Zeitler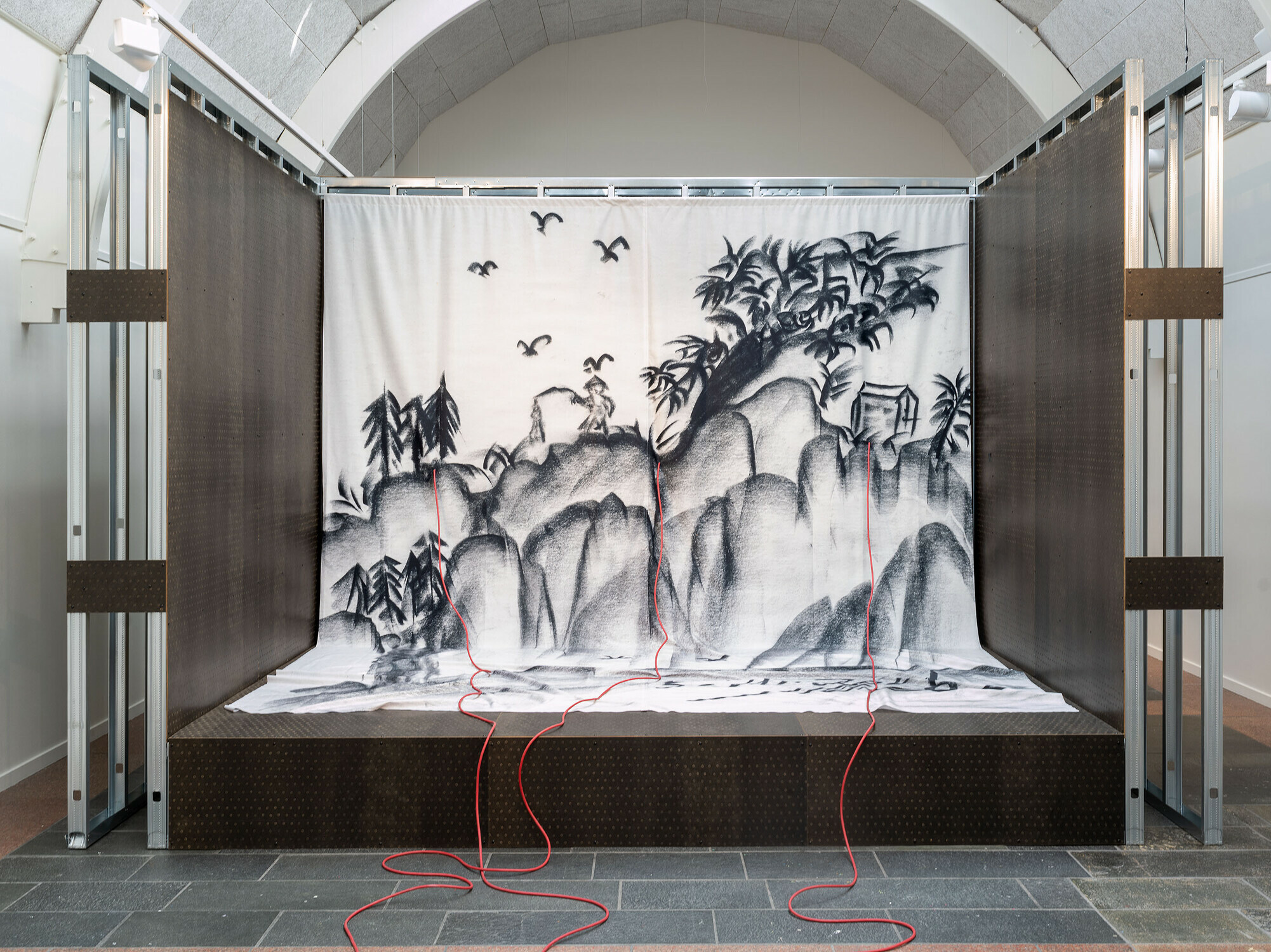 Timeless by Shanzai Lyric and Solveig Qu Suess. Installation view. Photo Hendrik Zeitler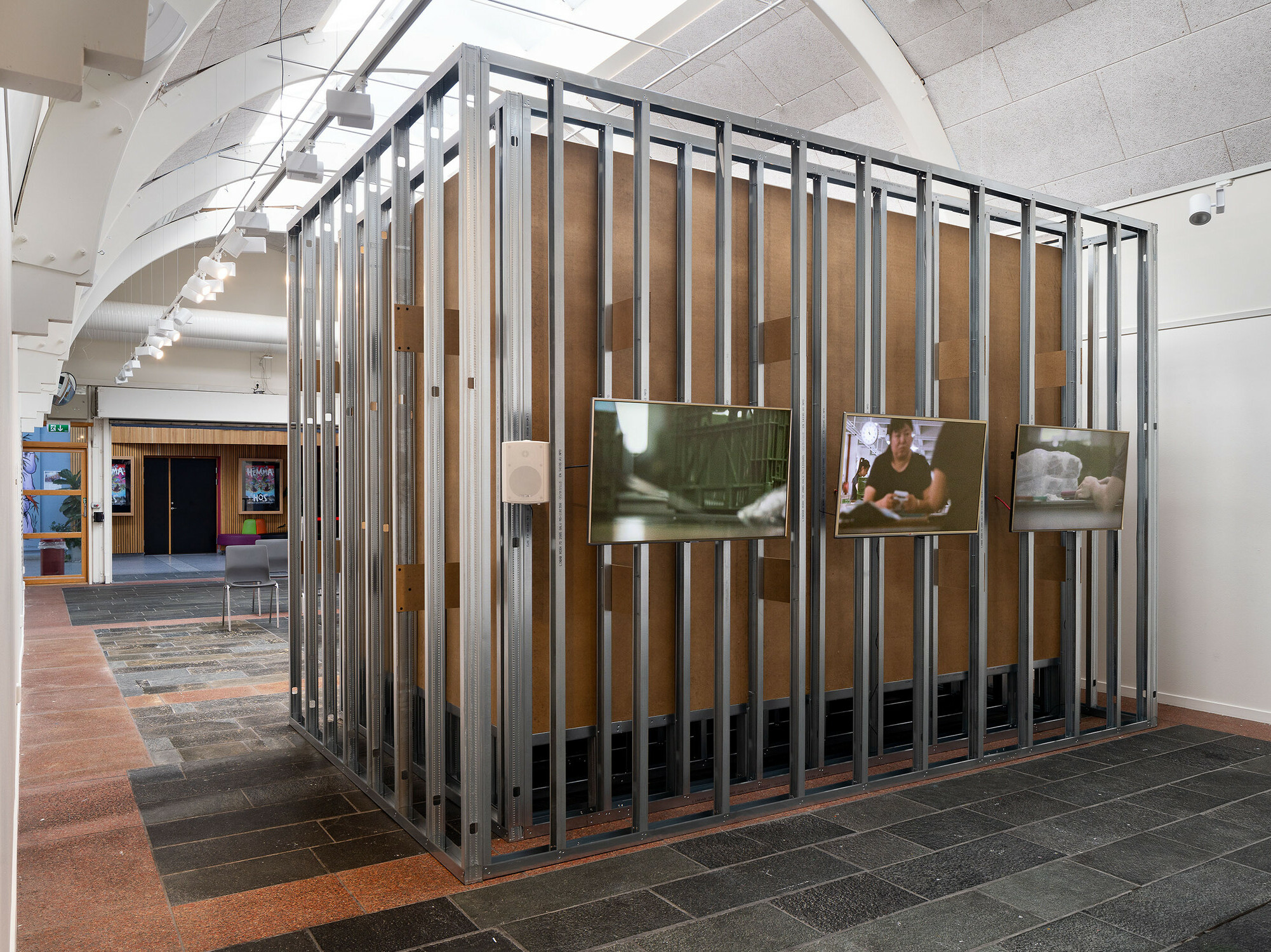 Shanzai Lyric x Solveig Qu Suess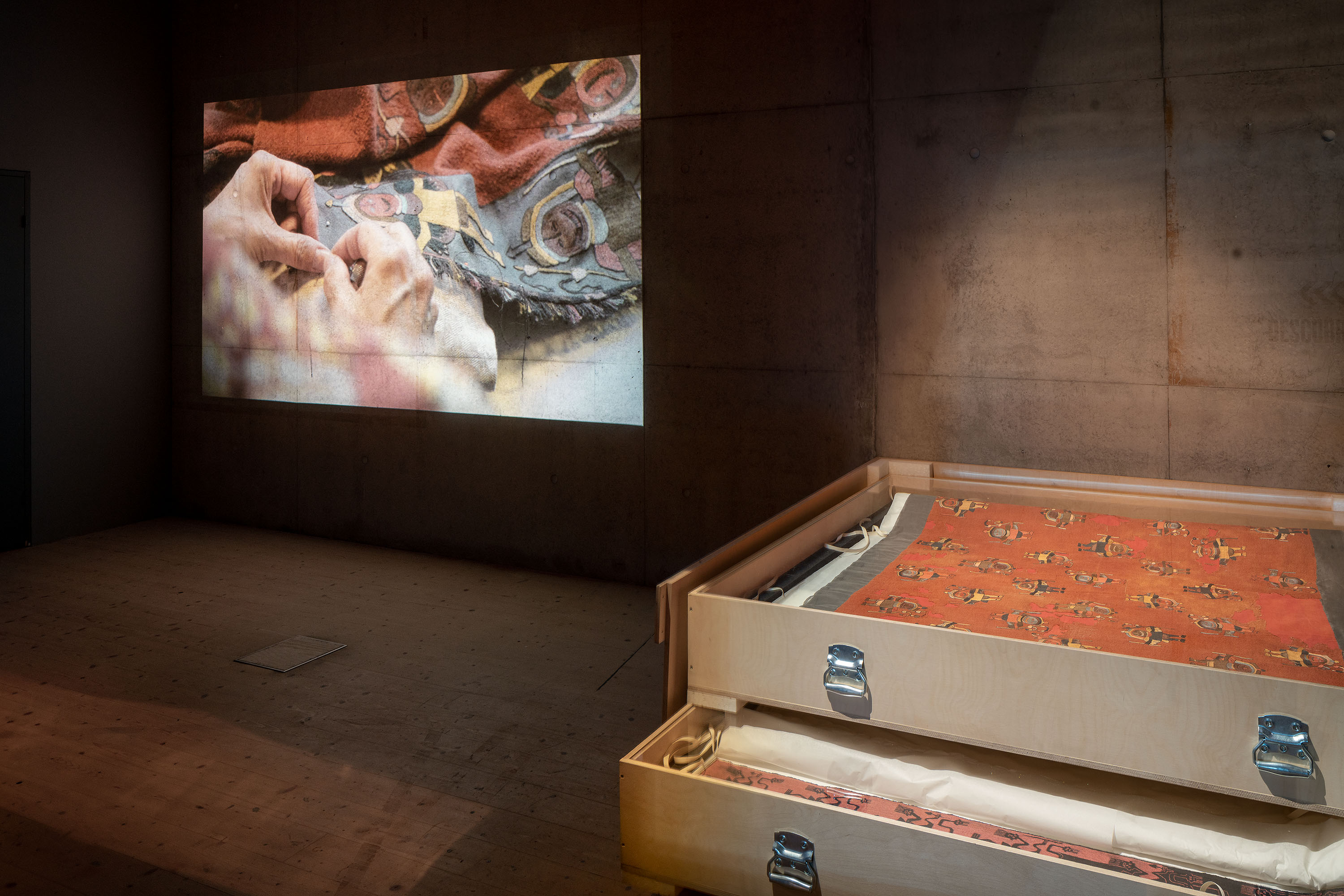 Gibca 2021 Världskulturmuseet. Photo: Hendrik Zeitler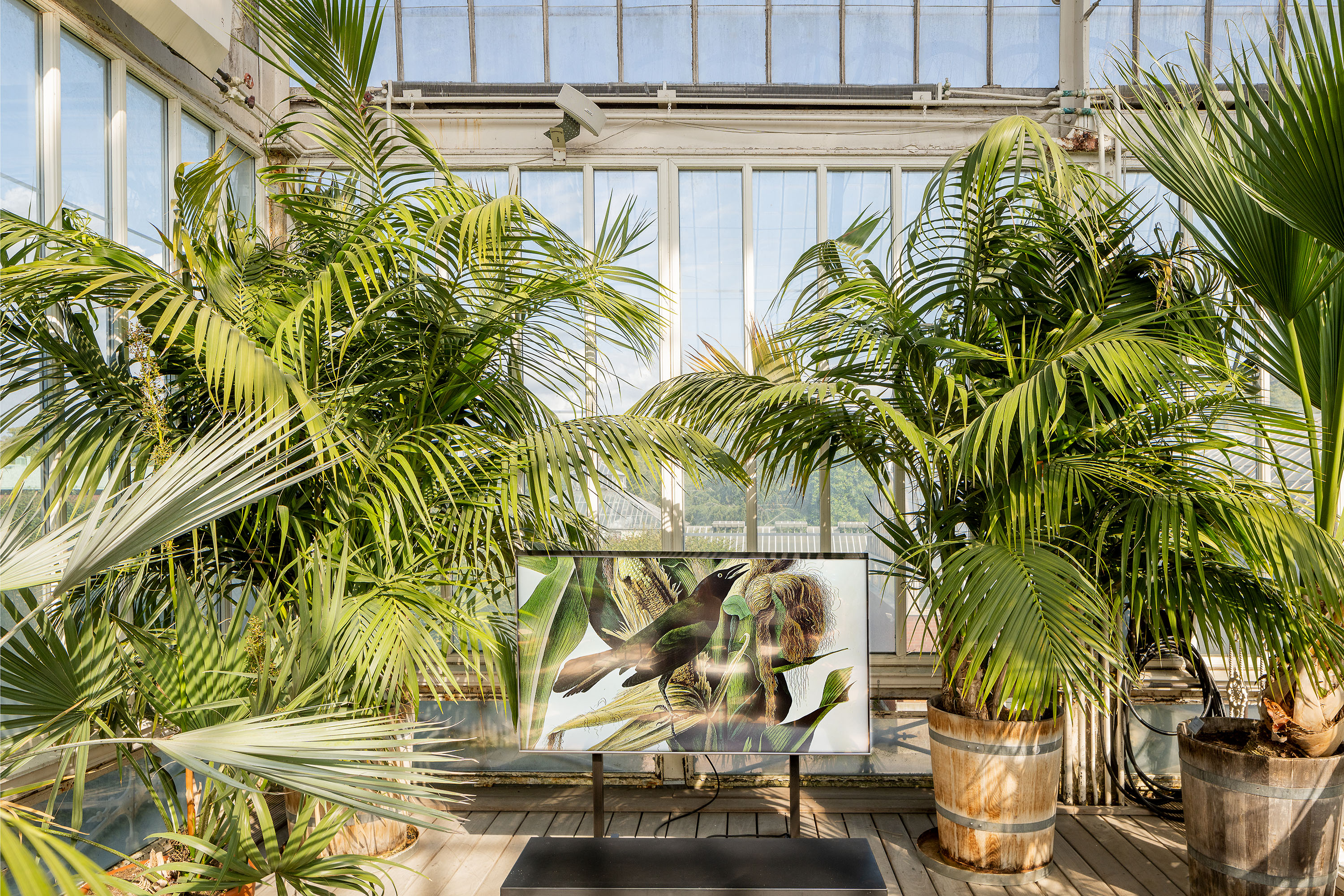 Gibca 2021 Palmhuset, Trädgårdsföreningen. Photo: Hendrik Zeitler
The 11th biennial edition in figures:
6 venues
40 artists and artist groups
46 artworks out of which 15 new commissions
26 public programs
3600 visits to works distributed online
31600 visits to the biennial at the art centers
71000 visits to other partner venues
---
General info
The Ghost Ship and the Sea Change
Part 1: 5 juni- 4 september
Part 2: 4 september- 21 november
At: Konsthallen Blå Stället, Göteborgs Konsthall, Franska Tomten, Museum of World Culture, The Garden Society of Gothenburg, Röda Sten Konsthall, online and offsite.
Artists: Meira Ahmemulic, Henrik Andersson, Ariella Aïsha Azoulay, Michael Baers, Gaëlle Choisne, Benjamin Gerdes, Cecilia Germain, Unni Gjertsen, Ayesha Hameed, HAMN (Nasim Aghili & Malin Holgersson), Salad Hilowle, Evan Ifekoya & Ajamu X, Conny Karlsson Lundgren Damla Kilickiran, Susanne Kriemann, Oscar Lara, Marysia Lewandowska, Erika Arzt & Juan Linares, Anna Ling, Silvano Lora, Jonas (J) Magnusson & Cecilia Grönberg, Ibrahim Mahama, , Pedro Neves Marques, Fatima Moallim, Hira Nabi, M. NourbeSe Philip, Daniela Ortiz, Manuel Pelmuş, Tabita Rezaire, Pia Sandström, The Situationist International, Shanzhai Lyric & Solveig Qu Suess, Lisa Tan, Lisa Torell, Jessica Warboys, Alberta Whittle.
Documentation of artistic proposals for Possible Monuments? by Hanan Benammar, Aria Dean, Ayesha Hameed, Runo Lagomarsino, Fatima Moallim, Daniela Ortiz and Jimmy Robert.
Exhibition architecture: Kooperative für Darstellungspolitik
Graphic design: Oskar Laurin
---
Overview
The eleventh edition of Göteborg International Biennial for Contemporary Art, titled The Ghost Ship and the Sea Change, took place in 2021 at Röda Sten Konsthall, Göteborgs Konsthall, Konsthallen Blå Stället, The Museum of World Culture, The Garden Society of Gothenburg, Franska tomten and online/offsite.
This edition of the project was developed in connection and in response to the anniversary of 400 years of the city of Gothenburg and proposed multiple writings and readings of history, in Gothenburg and elsewhere.
Structured in two parts that transformed over time, the biennial opened in 2021 already in June, to coincide with the city-anniversary weekend, increasing its exhibition period from eleven to twenty-two weeks.
The Ghost Ship and the Sea Change is the result of a long-term collaboration with Lisa Rosendahl, curator also of the biennial edition in 2019. Eluding the event logic of biennials, program and commissions were made public even in 2020.
To bridge the two biennial editions, longer-term collaborations were established with Göteborg konst, Public Arts Agency Sweden, Trafikkontoret and Trafikverket. As a result of these longer-term dialogues, a series of soundworks was developed in connection to places in the city was commissioned and made available online for visitors in Gothenburg and elsewhere; artists were invited to respond on the history of a place in the city on temporary constructions fences; and the question of a monument to commemorate the victims of colonial aggression was responded to with speculative artistic proposals and texts.
In 2021 the biennial collaborated for the first time with Konsthallen Blå Stället and Museum of World Culture, co-producers, and hosts for biennial presentations.
A total of 46 artworks met the audiences in art centers, in public space and online. Half of these artworks were presented in premiere and, despite the context of a global pandemic that reshaped our processes and affected artistic mobility, 15 of these artworks are commissions developed together with the biennial.  Also in premiere, we have collaborated with exhibition architects, to for a display directly responding to the curatorial proposal and changing throughout the exhibition period.
To meet audiences in Gothenburg and remotely, 26 public programs was arranged online, at exhibition spaces and other venues in the city. Artist talks took the form of more personal conversations, collective sound walks were arranged to see the city anew and online programming made possible meetings across different time zones.
Information on the biennial was communicated through a newspaper distributed to almost 70000 households in the region, an app, a new website and an introductory booklet available at all exhibition venues. A publication edited by curator Lisa Rosendahl, inspired by the process for the biennial editions in 2019 and 2021 in dialogue with other biennial projects around the world, will be released in spring 2022.