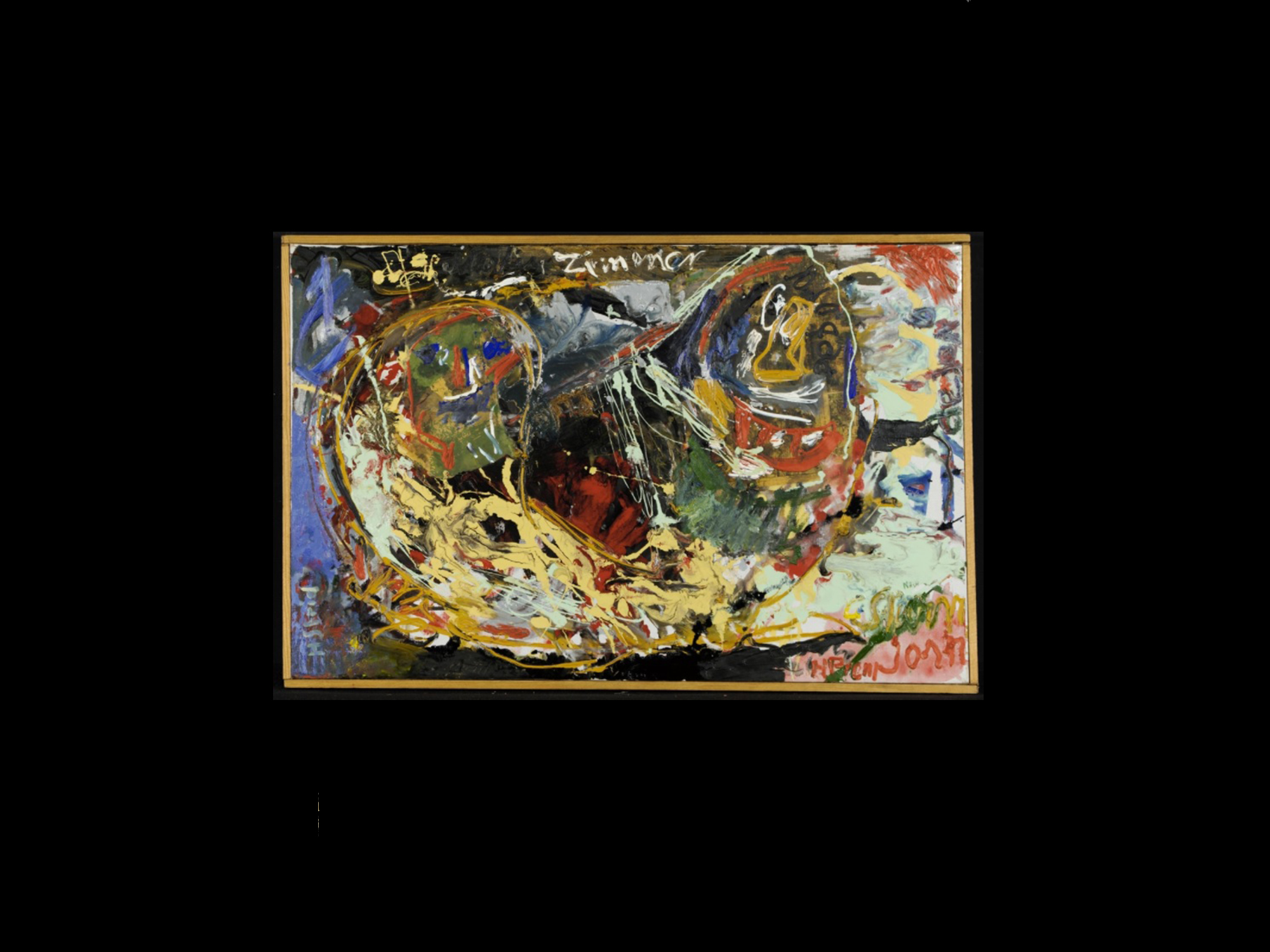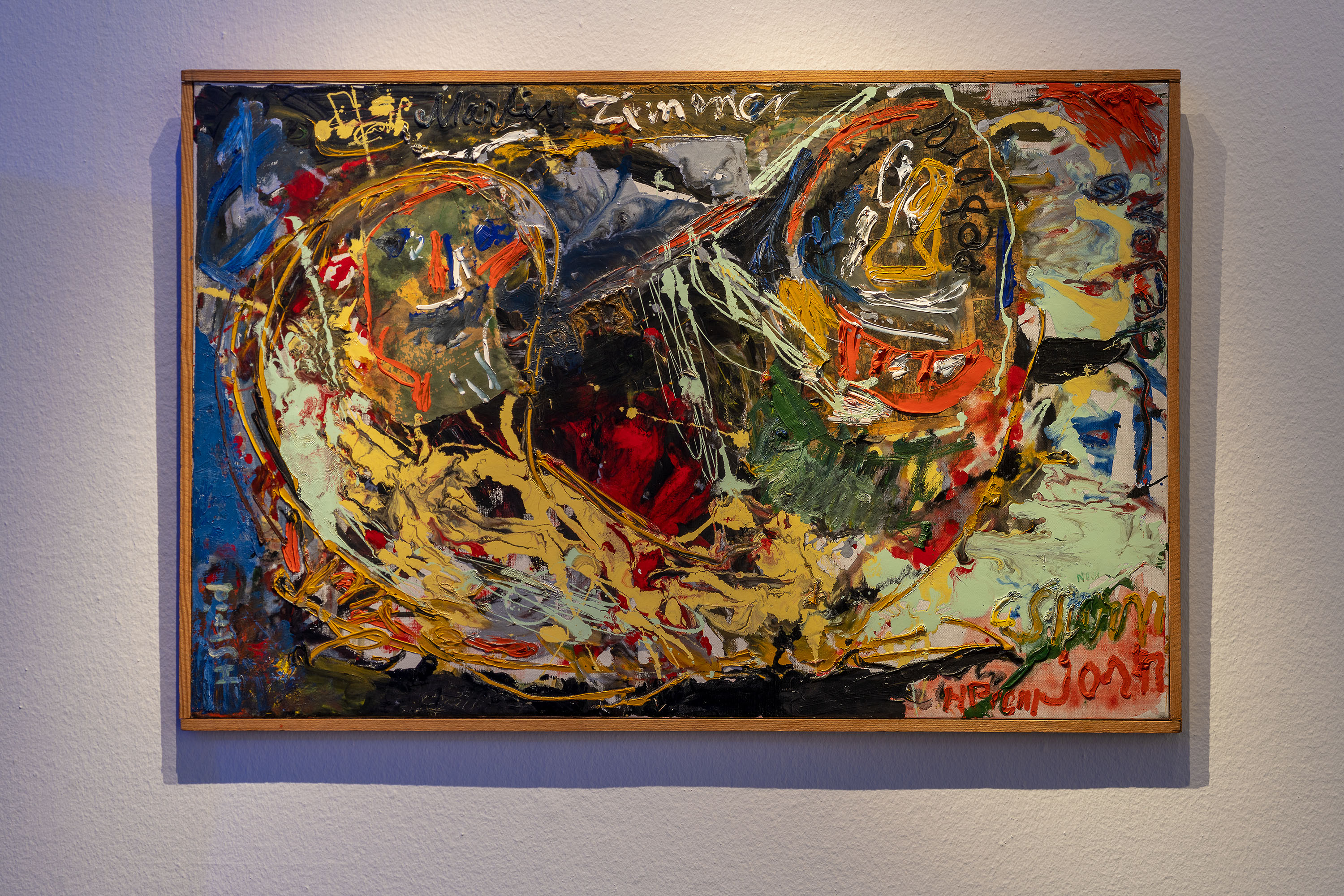 Gibca 2021 Göteborgs Konsthall. Photo: Hendrik Zeitler
Peinture Collective Situationniste
1961 
Oil, lacquer, and collage on canvas 
86 x 120.5 cm    
Executed in Gothenburg at the Volrath Tham Hotel (now the Panorama Hotel) on August 30, 1961. Signed: Guy Debord, Ansgar Elde, Asger Jorn, JV Martin, Jørgen Nash, Heimrad Prem, Gretel Staedler, Hardy Strid, Helmut Sturm, Hans-Peter Zimmer.   
On loan from Hallands Konstmuseum. Donated to the museum through the Makarna Bergers Donation in 1963.  
  
In August of 1961, the Situationist International held its fifth world congress in Gothenburg. The conference, which assembled participants from Situationist groups in France, Scandinavia, Germany, and the Netherlands, has gone down in history as the moment when its leading figure, Guy Debord, excluded art from the revolutionary movement. Instead of refusing to participate in the spectacle that is capitalist society, Debord believed, art was making a spectacle of the anti-capitalist protests.   
The collective painting was made on site at the Volrath Tham Hotel and sold to the art collectors Carl Magnus and Dagmar Berger as a way to fund the conference. Today the canvas is in the collection of Hallands Konstmuseum and reminds us of art's many functions: as a remnant of living processes, as a value-creating decorative object, and as a historical artifact with the ability to document and recall the events of the past.   
During GIBCA's opening weekend of September 3–5, 2021, artist Henrik Andersson will be holding a conference inspired by the Situationists at the same Gothenburg hotel where the original gathering took place in 1961. The two conferences will be the subject of a public event at Göteborgs Konsthall on October 30.