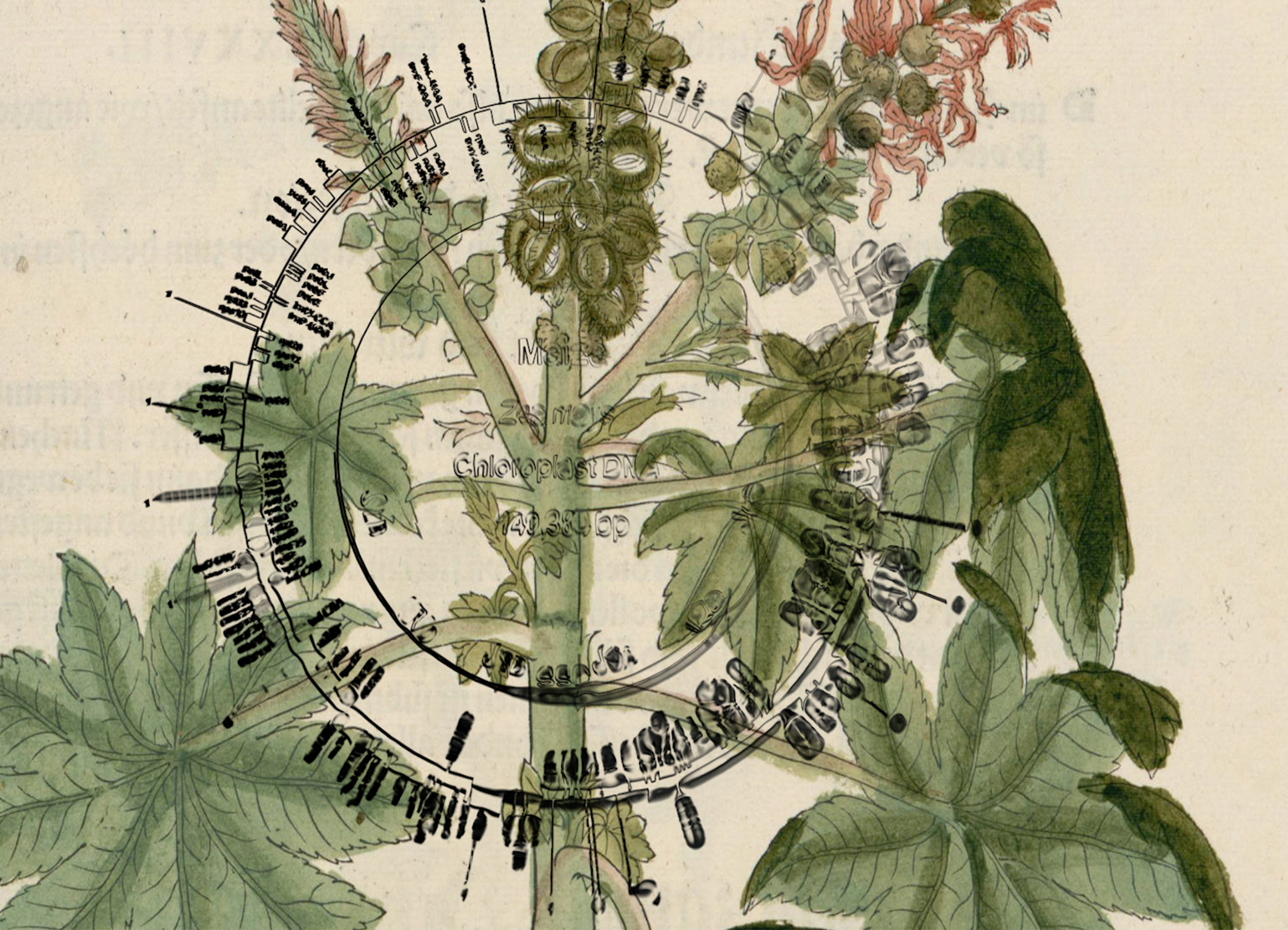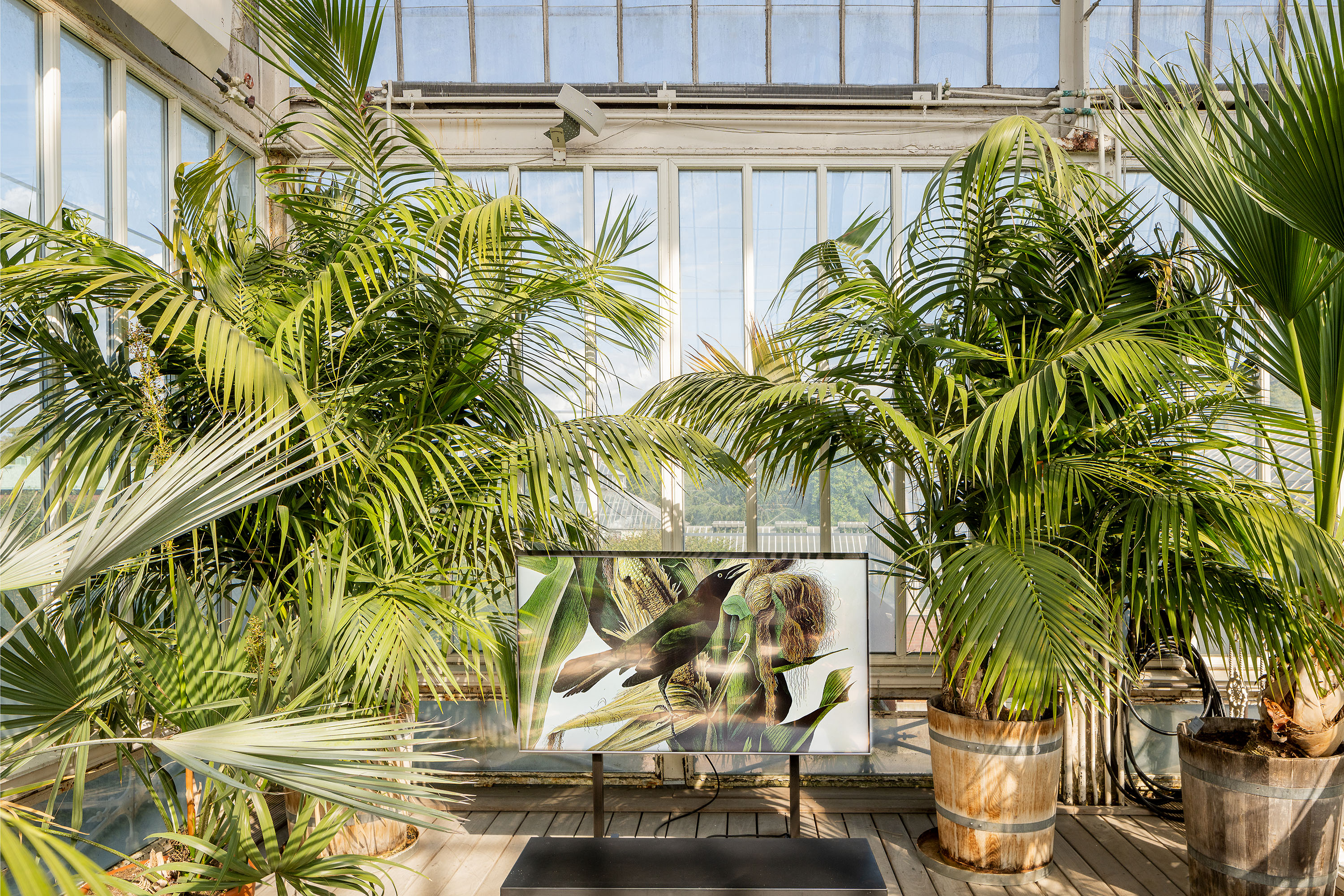 Gibca 2021 Palmhuset, Trädgårdsföreningen. Photo: Hendrik Zeitler
Linnaeus and the Terminator Seed
2017–2018 
Digital animation video, color, sound, spoken in English, 15 min 
Courtesy the artist and Galleria Umberto di Marino  
Written and edited by Pedro Neves Marques. Narrated by Simão Cayette and Syma Tariq. Soundtrack by Pedro Neves Marques. With the kind support of Museu Coleção Berardo.  
Is there a deterministic, evolutionary line connecting eighteenth-century botany to contemporary transgenics? Neves Marques's film takes Carl Linnaeus's systematization of the natural world as a point of departure to consider how the colonial management of reproduction is connected to the post-natural conditions governing current biotechnology. Imperial botanic gardens, which gathered plants from across the globe and scientifically developed them into plantation crops, were important tools in the European colonial expansion. Gathering botanical drawings by European naturalists in Latin America and Southeast Asia, plant genome representations and documents about transgenic seeds, the film traces the relations between colonial history and hyperindustrial agriculture, from the historical garden test sites to the future colonization of outer space.   
---
Biography
Pedro Neves Marques (b. 1984, Portugal) is a visual artist, filmmaker, and writer. Their recent solo shows include CA2M (Madrid), Castello di Rivoli (Turin), and High Line (New York), as well as group shows such as the Guangzhou Image Triennial, Liverpool Biennial, and Gwangju Biennale, and film festivals such as the Toronto International Film Festival and the New York Film Festival. They are the editors of the anthologies YWY, Searching for a Character Between Future Worlds (Sternberg Press, 2021) and The Forest and the School (Archive Books, 2015) and guest-edited E-flux Journal's special issue Supercommunity (2015). They recently published the poetry collection Sex as Care and Other Viral Poems (Pântano Books, 2020).
---
Venue
The Garden Society of Gothenburg