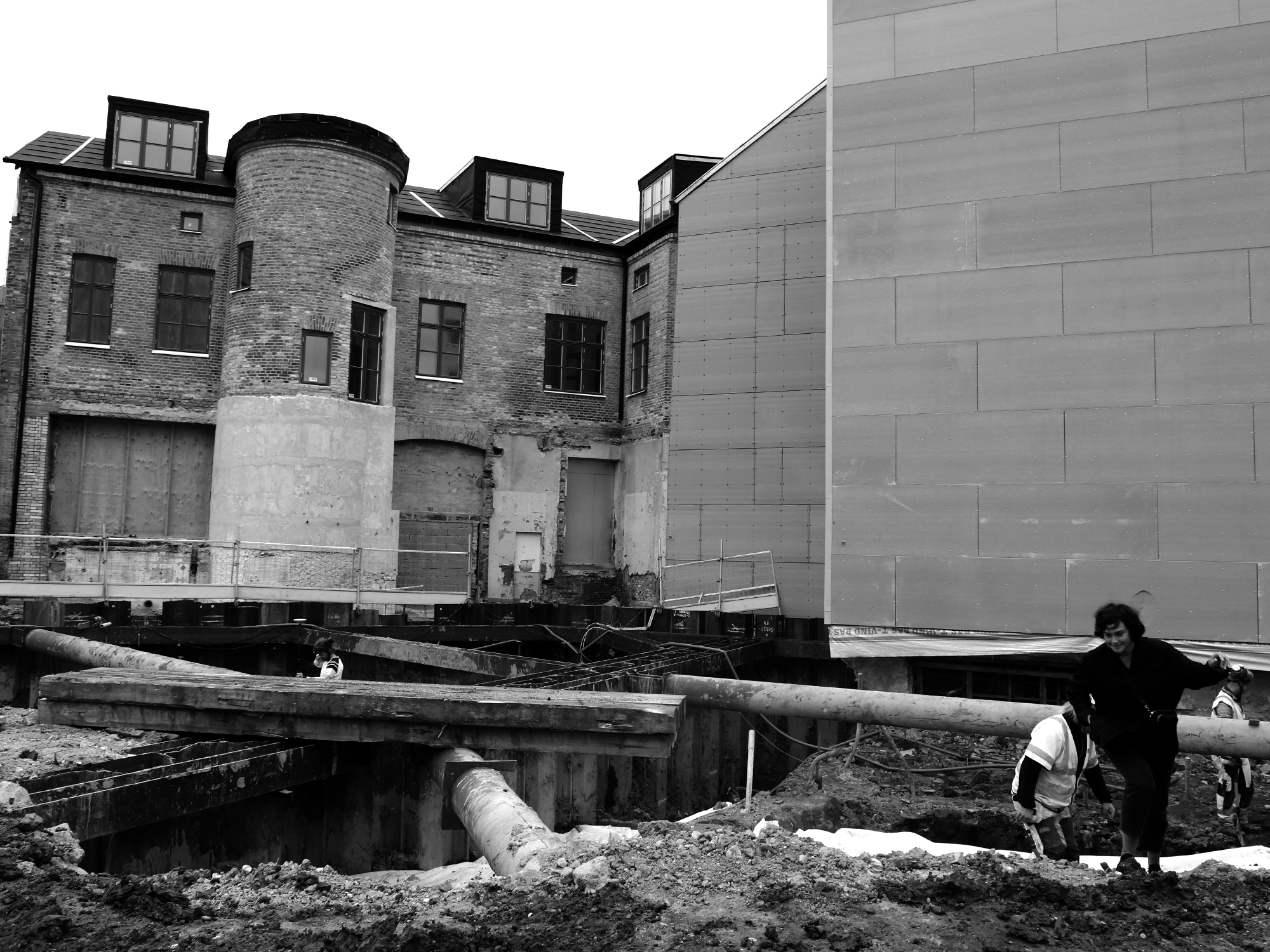 Foto: Elin Liljeblad
Klangbotten (Mörkerseende)

2021
Sound art work
12 min 29 sec
Language: Swedish  
Listen with earbuds through GIBCA's app or website. We recommend listening while sitting on the park bench in front of the crescent hedge by the Haga Church.  
 Klangbotten (Mörkerseende) is an echo from Gothenburg's clay subsoil, an investigation of the ground in the space between archaeological artifacts, geological surveys and literary references, fantasies and quotations. Throughout the history of Gothenburg, this clay has been in constant motion, being reshaped and taking on new forms. Layers of culture have intermingled with one another. This work is based on the tunnels that are now being excavated beneath the city to make way for Västlänken, a crosstown underground railway. The digging has been uncovering wooden poles from the seventeenth century that were inserted into the ground vertically to keep the clay in check. They form a clearing in an underground forest. Several women appear between the trees. Archaeologist Carina Bramstång Plura, set designer Ulla Kassius, poet Ella Hillbäck, ophthalmologist Anna Dahlström, and authors Mare Kandre and Svetlana Aleksejevitj all have connections to the city, though at different times and through different professions, expertise, and experiences. Through the tunnels, the city is making room in the ground for people that are heading in different directions. They cross paths momentarily in these underground passages before dispersing again.  
The work is a sequel to Göteborgssviten (2019), which was shown during the tenth edition of the biennial, Part of the Labyrinth, in 2019.  
 The project is produced by Göteborg International Biennial for Contemporary Art in collaboration with the City of Gothenburg – the Traffic and Public Transport Authority and the Cultural Affairs Administration, Göteborg Konst – within the frame of the West Link Project. 
---
Pia Sandström
Klangbotten (Mörkerseende)
---
Biography
Pia Sandström (b. 1969, Sweden) has a cross-disciplinary practice. She received her education at art academies in Stockholm, Helsinki, and Trondheim. She has participated in solo and group exhibitions in Sweden and abroad, including the Göteborg International Biennial for Contemporary Art (2019), Marabouparken (2017), Moderna Museet (Stockholm, 2013), Venice Architecture Biennale (2014), Bonniers Konsthall (Stockholm, 2008), and Kiasma (Helsinki, 1999). Sandström is based in Stockholm.