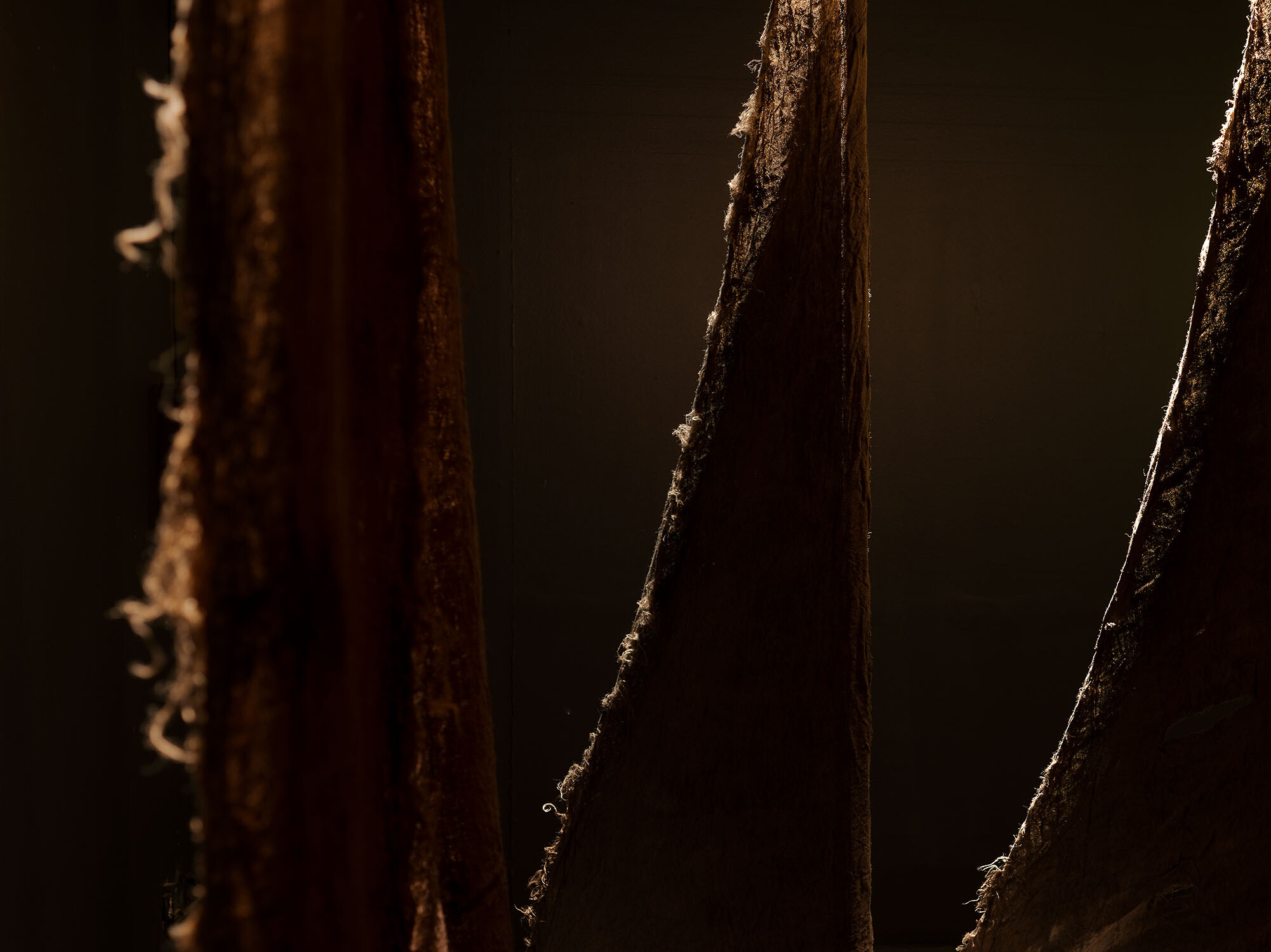 Two Ships by Ayesha Hameed. Photo Hendrik Zeitler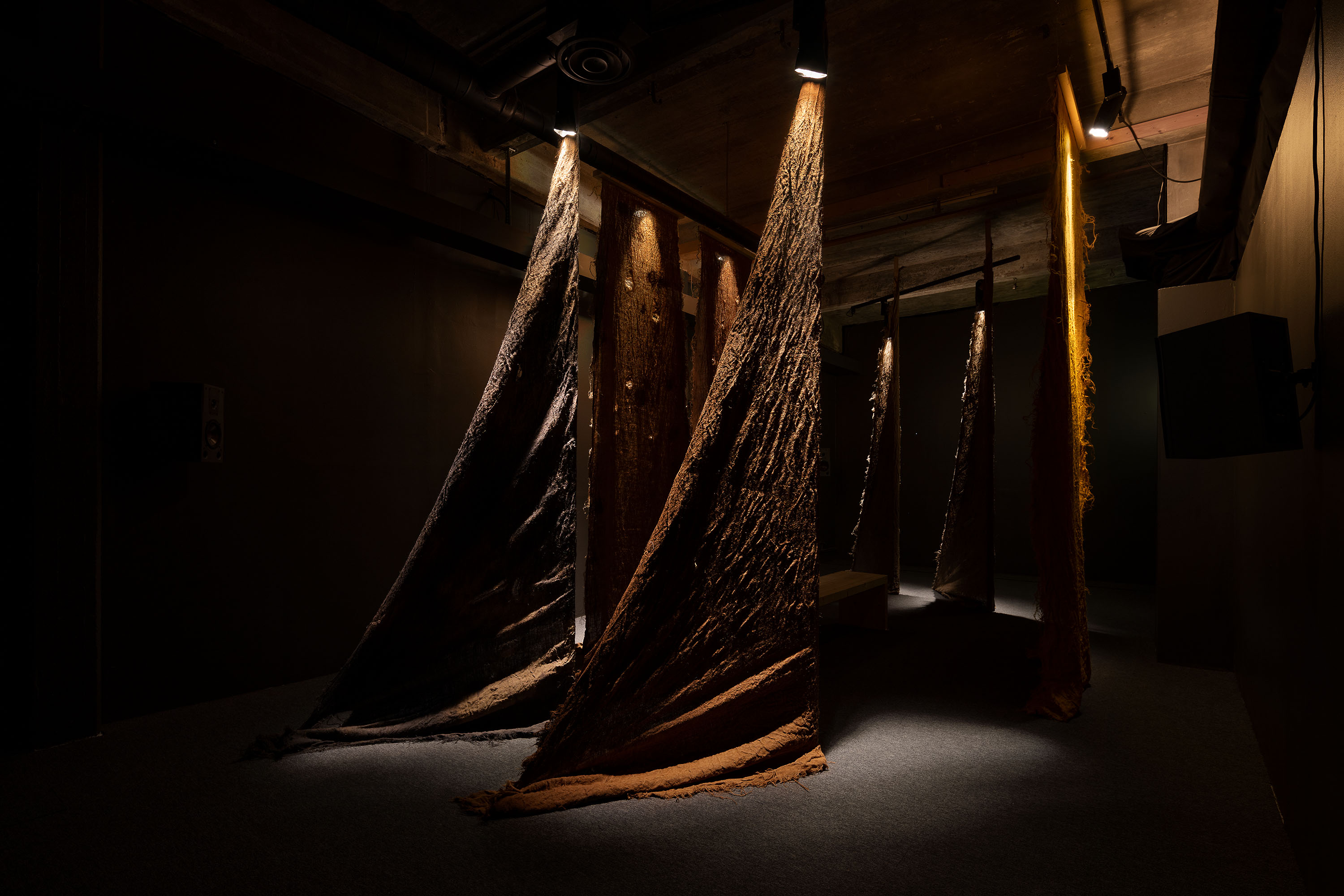 Gibca 2021 Röda Sten Konsthall. Photo: Hendrik Zeitler
Two Ships
2021
5.1 sound  
7 hessian textiles dyed in turmeric, cinnamon, cacao, coffee, barbary fig, soaked in the Thames and rusted with Iron 
Composition and sound design by Mhamed Safa 
Textile support by Natasha Eves and Andia Newton 
Voices by Ayesha Hameed and Theodor Ringborg   
The installation references the twin city plans and canal systems of Gothenburg and Batavia (Jakarta)—both built by Dutch city planners in the 1620s—and the 1852 hurricane that struck Saint Barthélemy during Swedish colonial rule. In the work, the colonial trading histories of the three places are interwoven by evoking the winds moving through them, carrying ships, slaves, seeds, and storms. The narrator reflects on the ecological manifestations of colonial violence, connecting the historical commodification of nature with contemporary environmental disaster. The textiles, whose color and scent will fade with time, are printed with pigments from plants and spices used as colonial commodities. The soundscape references two historical trade ships that were deployed by Scandinavian East and West India Companies, caught in storms, and shipwrecked outside Gothenburg. 
Ayesha Hameed's participation is made possible through collaboration with IASPIS, the Swedish Arts Council's international program for image and form.
With support of Embassy of Canada in Sweden
---
Biography
Ayesha Hameed explores the heritage of Black diasporas through the figure of the Atlantic Ocean. Her Afrofuturist approach combines performance, sound essays, videos, and lectures. Hameed examines the mnemonic power of these media—their capacity to transform the body into a body that remembers. The motifs of water, borders, and displacement, recurrent in her work, offer a reflection on migration stories and materialities and, more broadly, on the relations between human beings and what they imagine as nature. Hameed lives and works in London.