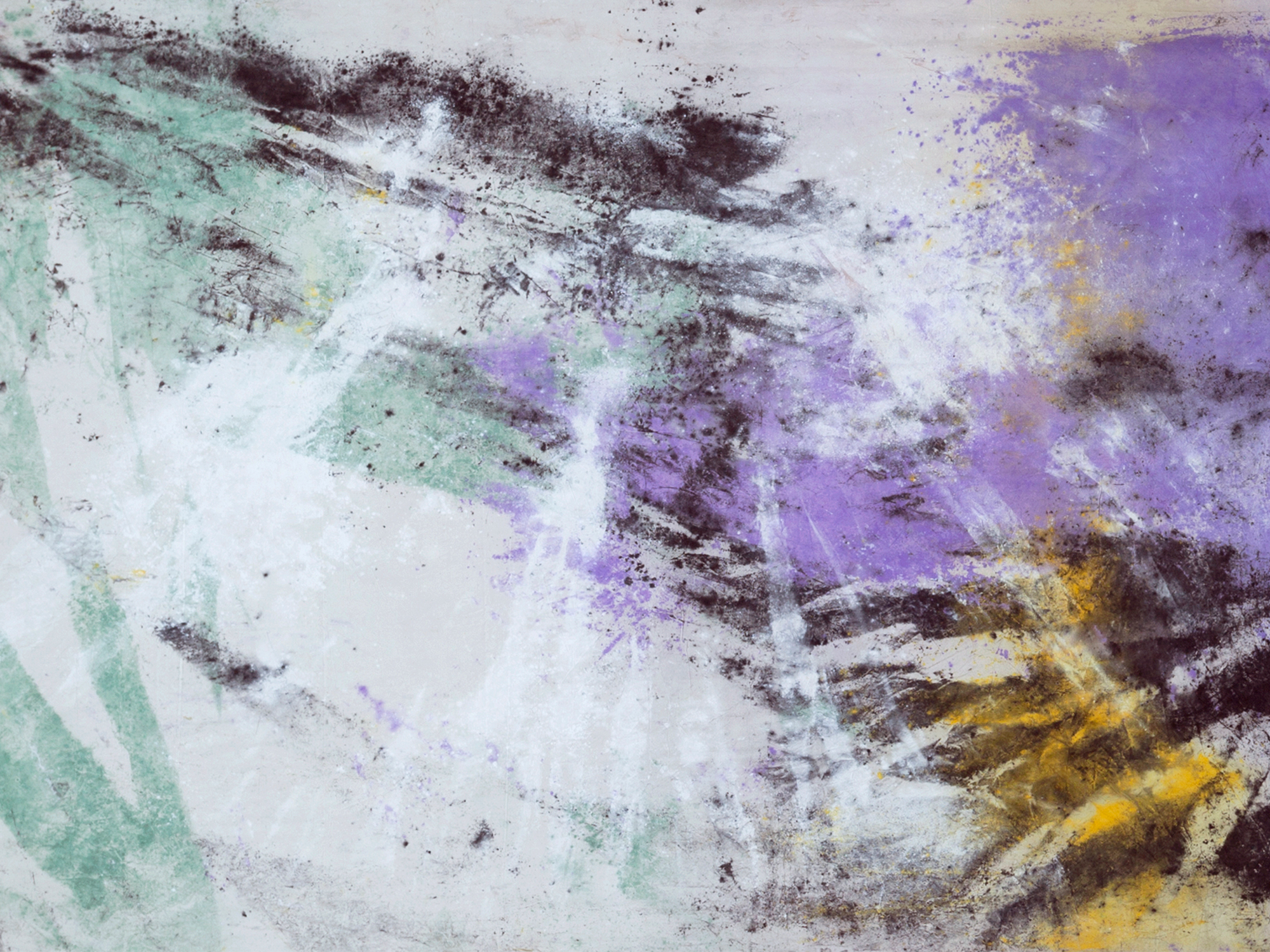 "Sea Painting, Dunwich, 2015" by Jessica Warrboys. Photo: 1857 Oslo
Sea Painting, Atlantic (2021)
Canvas, mineral pigment
Dimensions variable
Courtesy the artist 
Warboys' ongoing series of sea paintings  are made at different locations where land meets sea. Large raw canvases are submerged in the sea before being pulled ashore, where mineral pigments are applied directly onto the sea-soaked canvas. As the canvases are dragged to and from the waves of the sea to the beach, creases and folds capture traces of movement. The process alludes to ritual, performance and landscape painting. As the waves, wind and sand spread the pigments across the canvas, each painting becomes a record of a particular place and time. The paintings at Röda Sten Konsthall were made in summer 2021 at the edge of the North Sea in the Atlantic Ocean.  
The work is installed from 13 July.  
---
Biography
Jessica Warboys (b. 1977 Wales, UK) studied at Falmouth College of Arts and Slade School of Fine Art, London and is currently based in Berlin and Stavanger, Norway. Warboys works with painting and film with a focus on performance and narrative. Her exhibitions include 2020202, Gaudel de Stampa, Paris; Hill of Dreams, Tate St Ives; Topo Scenic, Kunsthall Stavanger; Angle Pose, Kunstverein, Amsterdam; British Art Show 8, Ab Ovo, Spike Island, Bristol; 9ª Bienal do Mercosul, Porto Alegre, Brazil; dOCUMENTA 13 Kassel; and Victory Park Tree Painting, Cell Project Space, London.