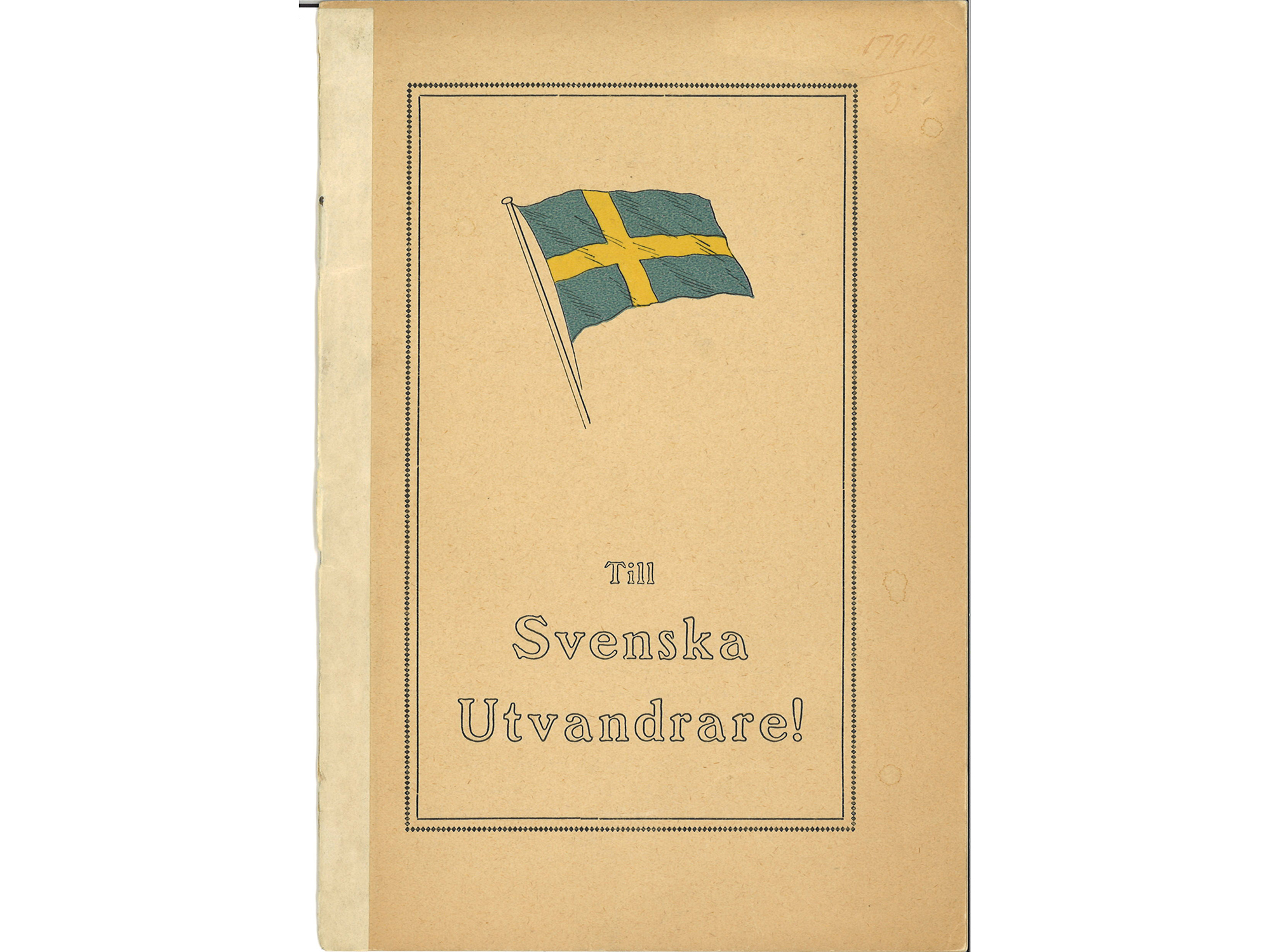 Pamflett med "Råd och anvisningar för utvandrare till Amerika" utgiven 1923 av Nationalföreningen mot emigrationen, Sjöfartsmuseets arkiv. Carl Hellervik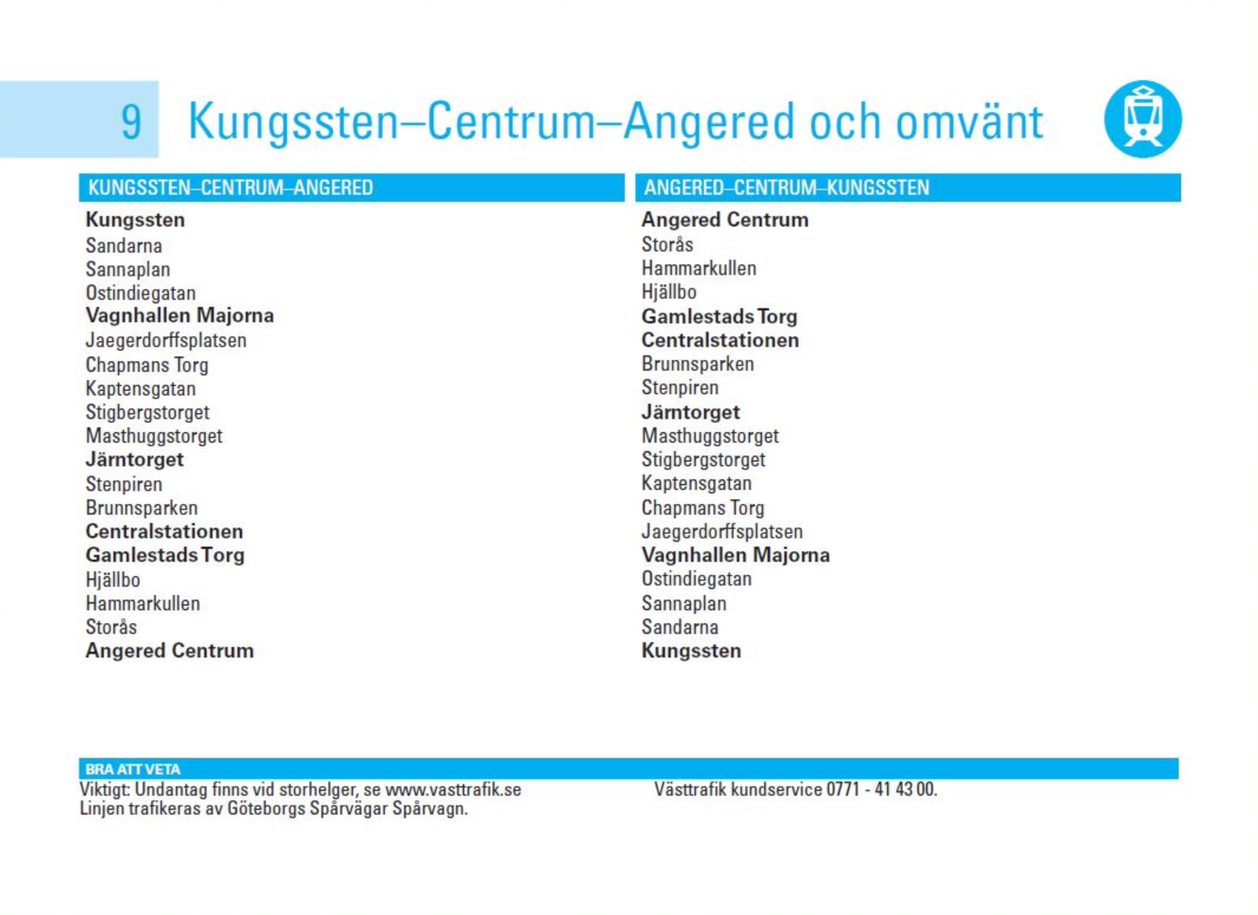 "Kungssten-Centrum-Angered och omvänt", Västtrafiks tidtabell för spårvagnslinje 9, 2021.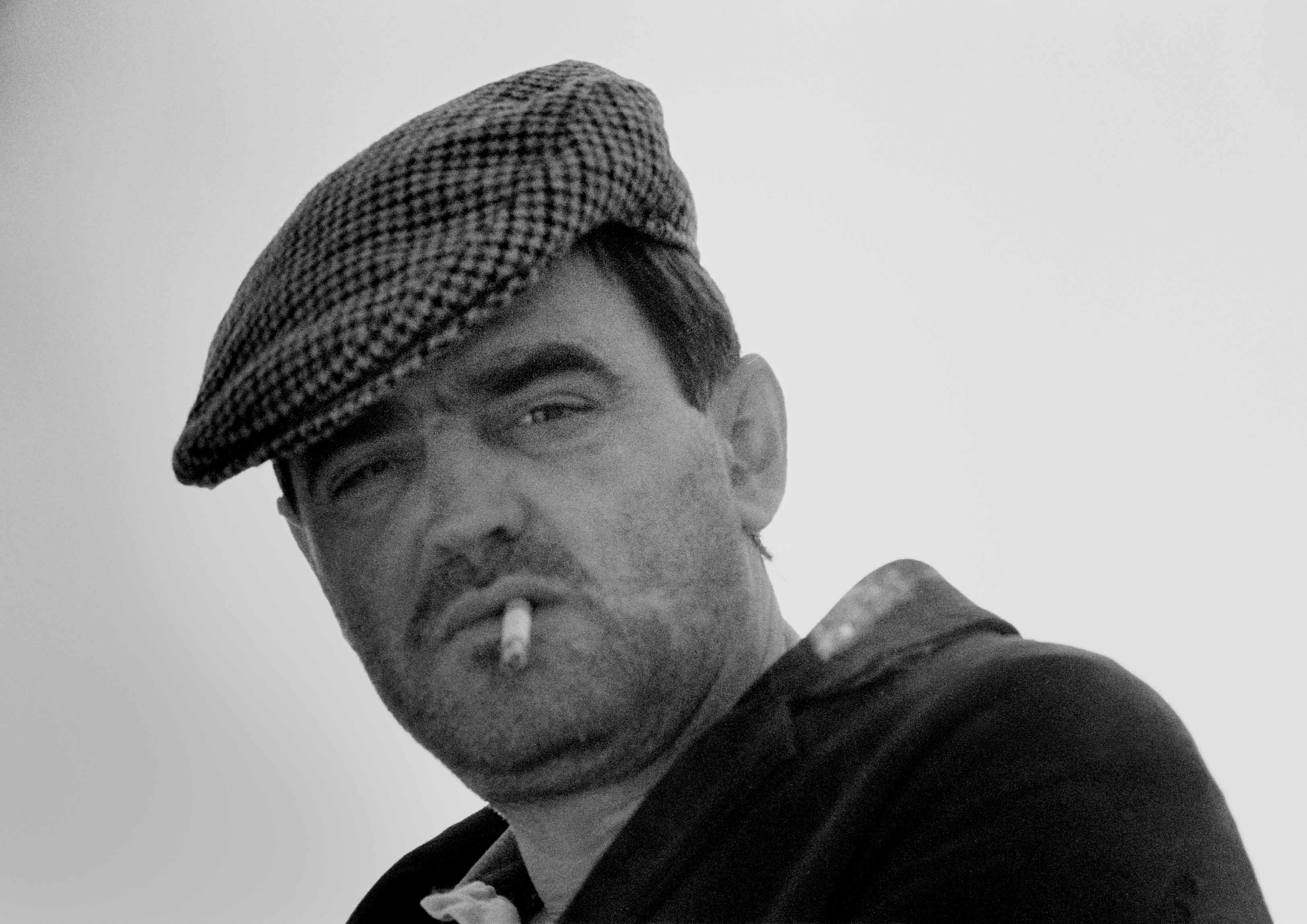 Enver Ahmemulic, Gårdsten, 1993. Foto: Meira Ahmemulic
Till svenska utvandrare

2021
Sound art work
25 min 
Language: Swedish  
During the biennal 2021 you could listen to the soundwork through GIBCA's app or website. We recommended listening while riding tram #9 between Angered and Stenpiren.  
The narrative begins in Angered and follows the #9 tram toward the docklands around Stenpiren, from where a million Swedes emigrated to America during the nineteenth century. Ahmemulic interweaves the journey of her own father, who migrated from Yugoslavia to Sweden in the 1960s, with the Swedish emigrants' search for a better life a hundred years earlier. But the American dream is not the same as the Swedish dream, and the migrants meet different fates. When her father dies in Sweden after a life characterized by resistance, the family nevertheless makes arrangements for his body to make the final journey back to Montenegro, where he is buried in the mountain village he had left behind so long ago. The different directions of these journeys are woven together through reflections on language and identification, distance and longing, dreams and risk-taking.  
Recording and sound design by Anders Kwarnmark  
Voices: Johan Friberg, Jakob Tamm, and Meira Ahmemulic  
Thanks to Linn Hansén and Thomas Wiczak  
---
Biography
Meira Ahmemulic (b. 1974, Sweden) is an artist and writer. She is a graduate of the Valand Academy of Art in Gothenburg and the Art Academy of Colombo. She draws inspiration from her upbringing and the contradictions in Swedish society in terms of class, language, migration, labor, and racism. Ahmemulic's work has been exhibited by art institutions in Sweden, most recently by Havremagasinet in Boden and Halmstad konsthall. Active as a writer, Ahmemulic has been published in journals such as Ord&Bild, Glänta, OEI, and Paletten.
---
Venue
Konsthallen Blå Stället
Online/offsite
Angered – Stenpiren (tram 9)