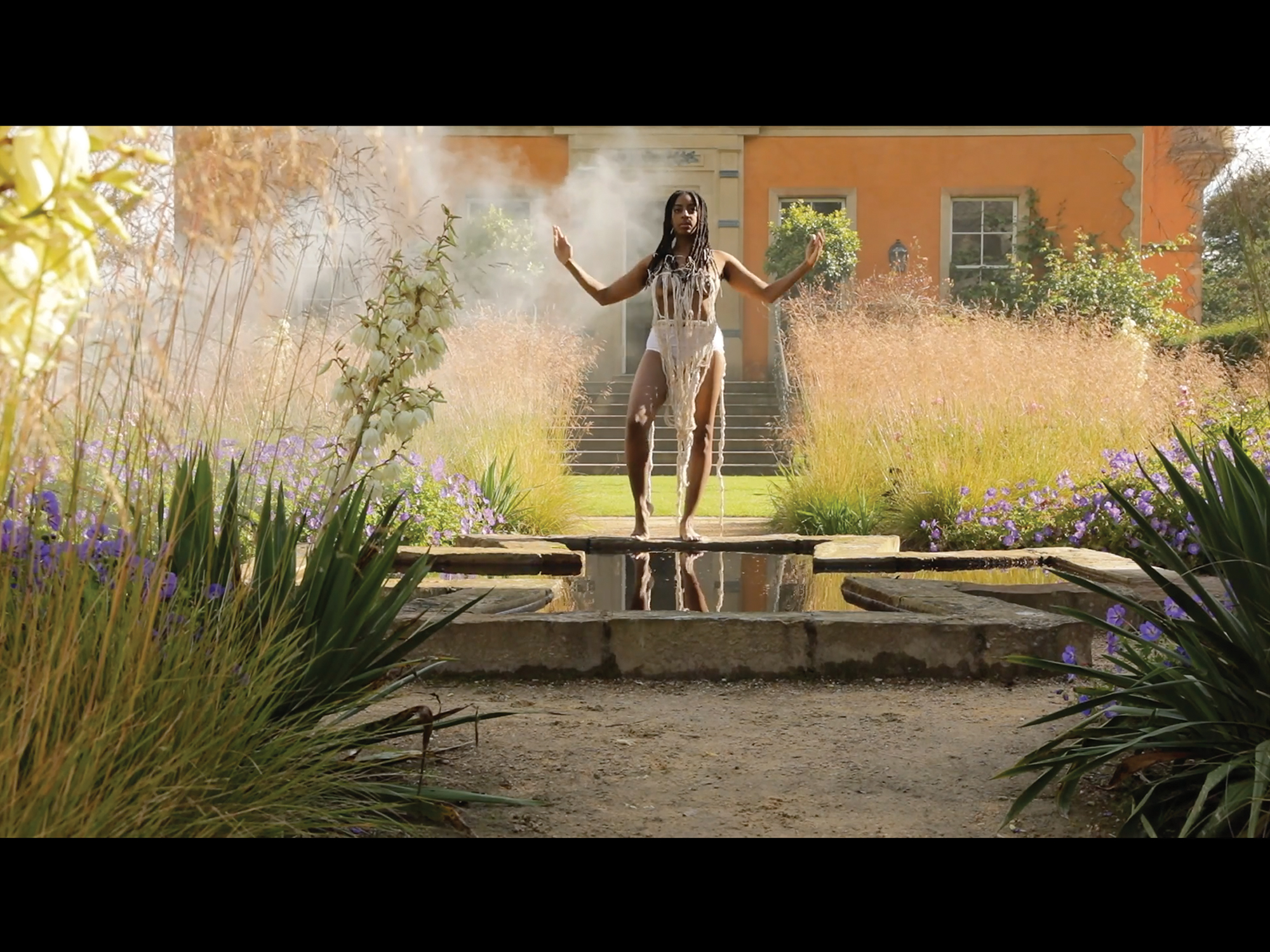 Still from RESET by Alberta Whittle. Photo: Matthew A Williams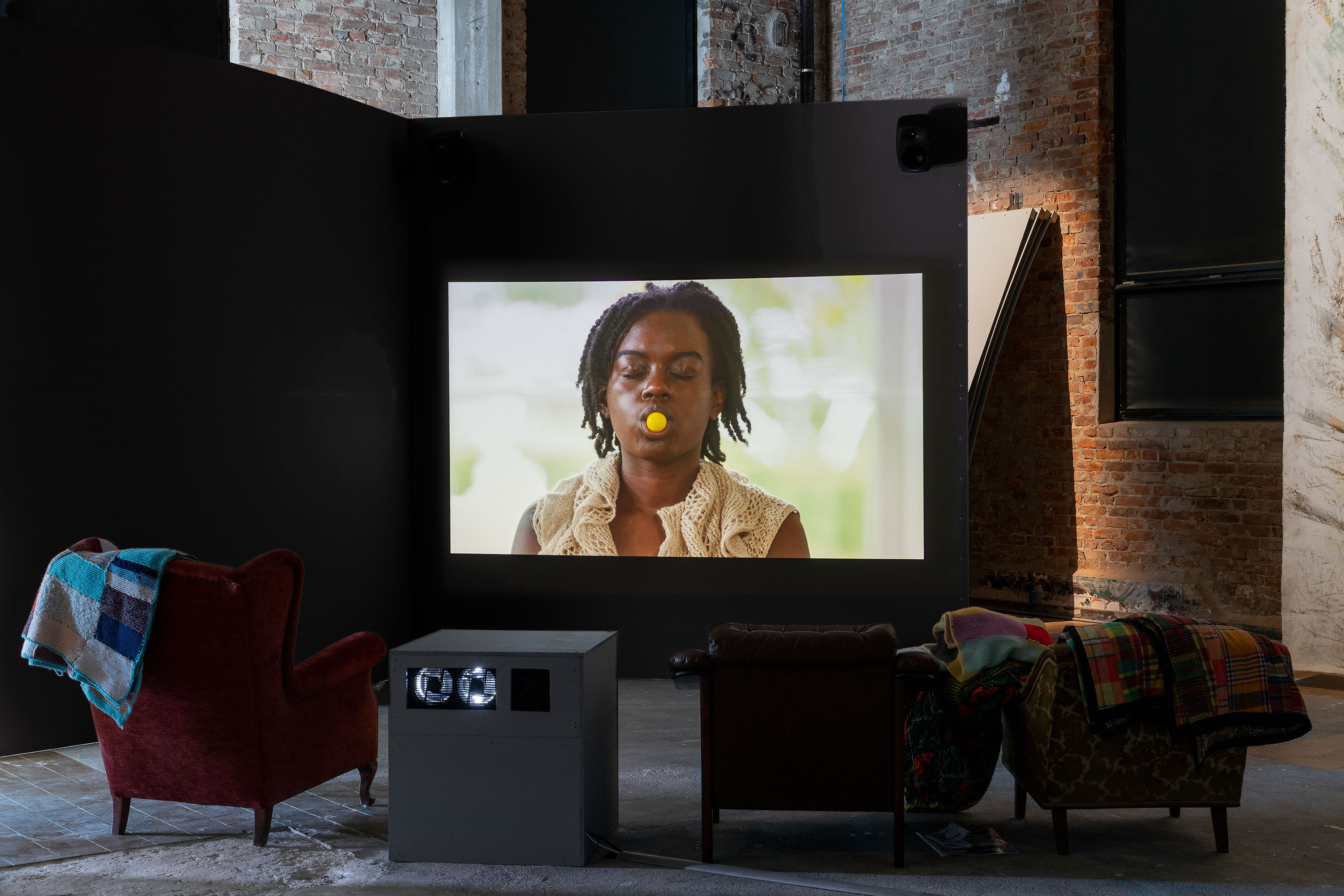 Gibca 2021 Röda Sten Konsthall. Photo: Hendrik Zeitler
RESET
2020
Video with sound
32 min  
Handmade quilted blankets, second-hand furniture  
Courtesy the artist. Commissioned by Forma Arts and Frieze.   
Filmed across Barbados, South Africa, and the United Kingdom, RESET is a poetic contemplation of the need and potential for change through individual, collective, and planetary struggle and recuperation. The film explores timely questions relating to personal healing and the cultivation of hope in hostile environments, such as the present global pandemic, colonialism, and climate change. Informed by the writings of queer theorist Eve Kosofsky Sedgwick, the film interweaves inner experience with outer political and natural landscapes, striking a balance between grief and reflection, empathy and desire.   
---
Biography
Alberta Whittle is an artist, researcher, and curator. Awarded a Turner Bursary, the Frieze Artist Award, and a Henry Moore Foundation Artist Award in 2020, she is a PhD candidate at Edinburgh College of Art and a research associate at the University of Johannesburg. Her creative practice is motivated by the desire to manifest self-compassion and collective care as key methods in battling anti-blackness. She choreographs interactive installations using film, sculpture, and performance as site-specific artworks in public and private spaces. Recent exhibitions include the Glasgow International (2020); Grand Union (2020); Eastside Projects (2020); 13th Havana Biennale, Cuba (2019); The Showroom, London (2018); the National Art Gallery of the Bahamas (2018); RAW Material, Dakar (2018); the Apartheid Museum, Johannesburg (2017); FRAMER FRAMED, Amsterdam (2015); Goethe on Main, Johannesburg (2015); and the Johannesburg Pavilion at the 56th Venice Biennale (2015). Alberta Whittle is representing Scotland at the 59th Venice Biennale in 2022. In 2021, she will be sharing new work as part of Art Night, British Art Show 9, Liverpool Biennial, An Infinity of Traces at the Lisson Gallery, Business as Usual: Hostile Environment at Glasgow Sculpture Studios, Right of Admission at the University of Johannesburg, and A Miraculous Noise at Viborg Kunstall.