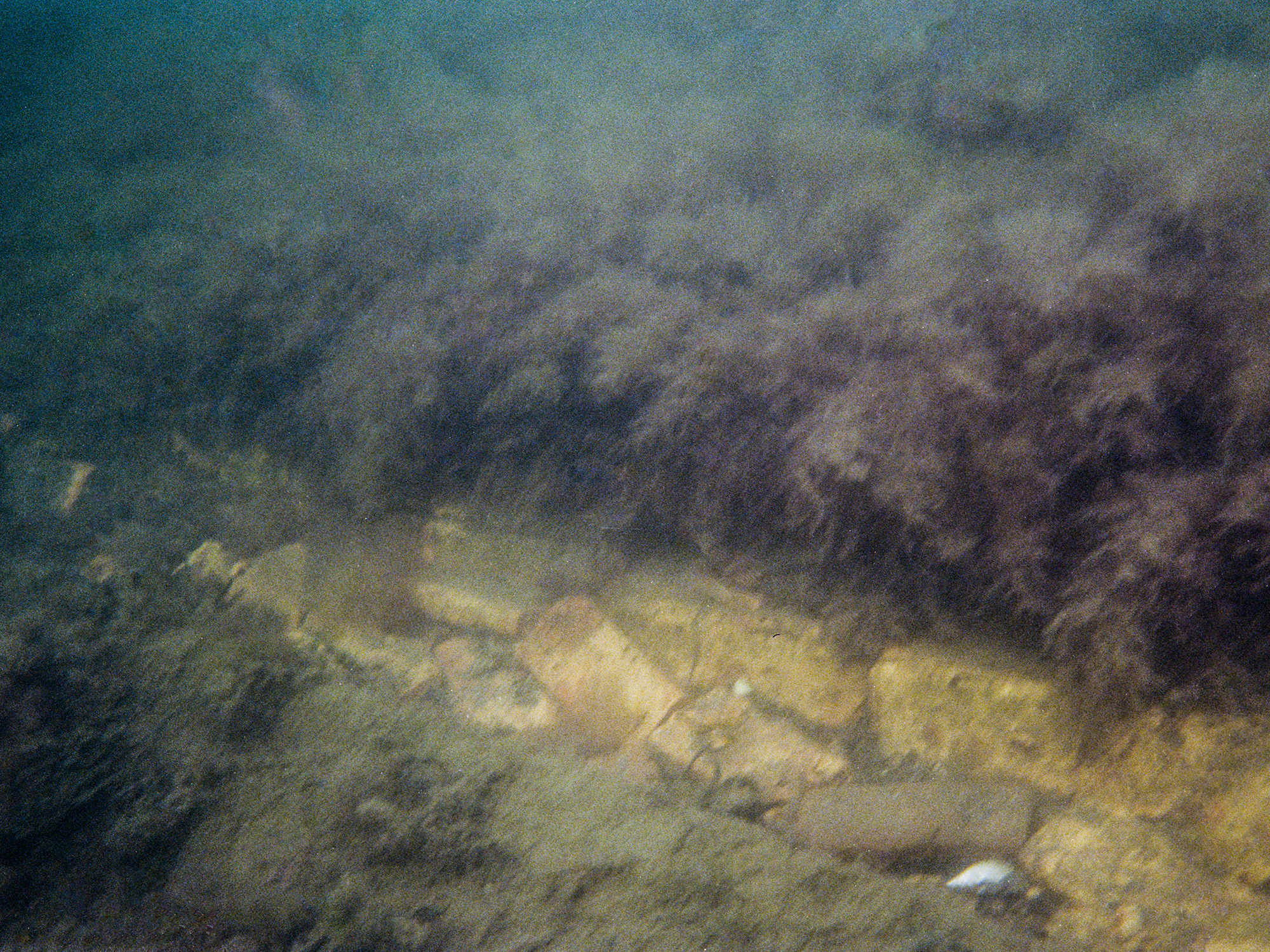 Havmanden. Photo Henrik Andersson
Havmanden/Merman
2021
Photograph, text  
In the summer of 2020, artist Henrik Andersson went on a scuba diving expedition to explore the site of the shipwrecked Havmanden off the island of Risö. Havmanden was a Danish frigate that sailed to the West Indies and had been bound for the colony on St. Thomas when the sailors mutinied and changed the ship's heading, after which it was struck by a storm and capsized outside of Gothenburg in the year 1683. In words and images, Andersson documents how he is approaching the site of the wreck. The technical description of his descent to the wreck is mixed with reflections about contradictory role of the medium of photography in the modern description of the world. The ability of the empty gaze of the camera lens to both make visible and to reproduce violence is here linked to the sea as a place for fantasies, dreams, and death.   
 The work may be experienced online through the GIBCA app. The shipwreck of the Havmanden lies at the following coordinates: 57°46'18.0″N 11°40'29.0″E  
---
Biography
Henrik Andersson (b. 1973 in Gothenburg) lives and works in Stockholm. He is an artist, curator, author, and lecturer at Konstfack, the University of Arts, Crafts and Design in Stockholm. Andersson has a documentary and archiving practice, uses montage as a method, and has an interest in historical storytelling and psychosocial images. He has contributed to the Tirana Biennale (2005), Luleå Biennial (2018), the Moderna Exhibition (2018), and has had solo shows at the Index Foundation Stockholm (2003) and the Baltic Art Center, Visby (2005).