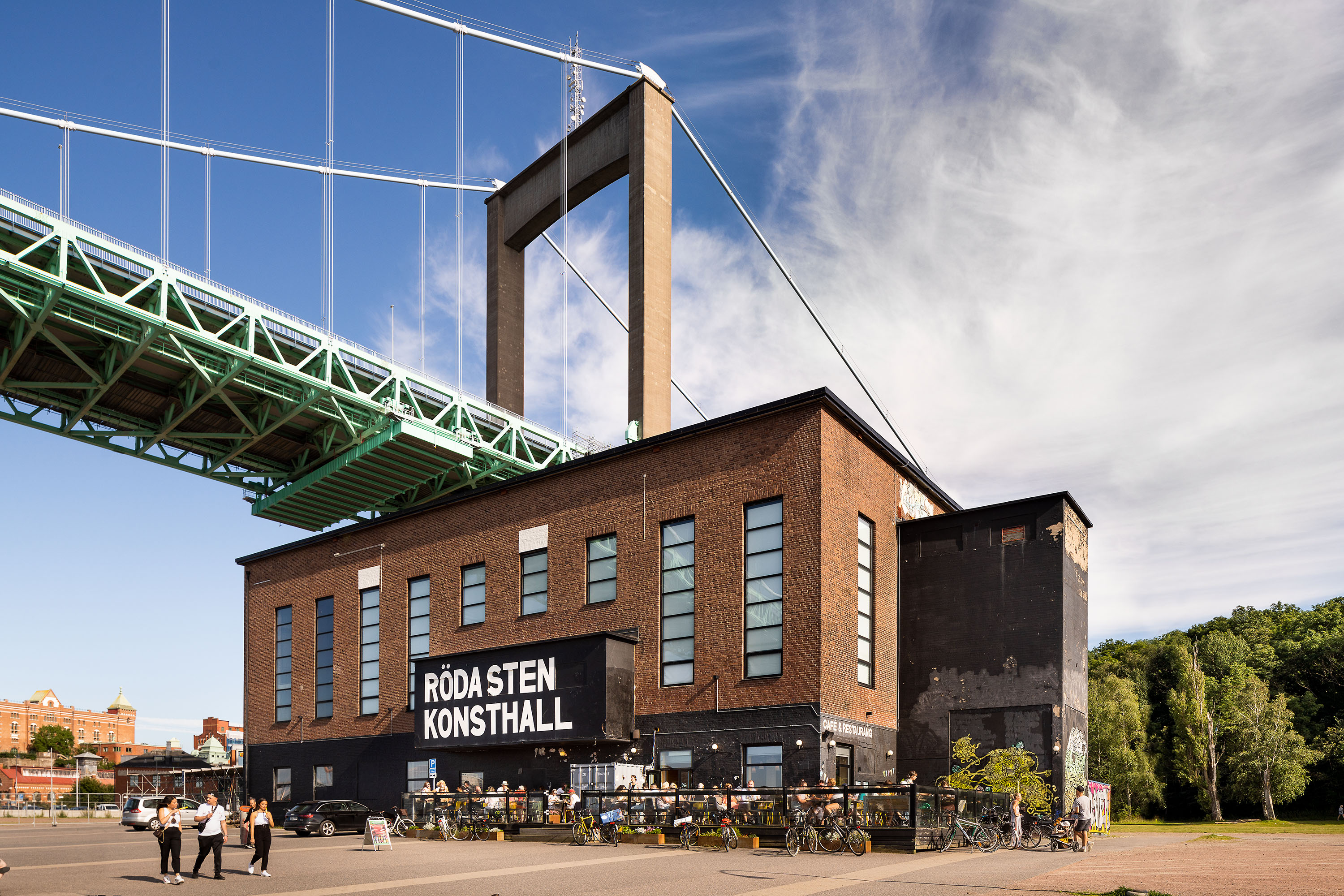 Foto/Photo: Hendrik Zeitler
Röda Sten Konsthall
Röda Sten Konsthall is the press center and main venue of GIBCA. Located at the harbour entrance of Gothenburg, under the Älvsborgs bridge, it is one of the most original sites of the city, where urban splendor meets the landscape of the Swedish West Coast.
---
Visitor information
Address:
Röda Sten 1
414 51 Göteborg
Opening hours:
Tuesday, Thursday, Friday 12–5 pm
Wednesday 12–8 pm
Saturday, Sunday 12–6 pm
Admission:
Adults 40 kr
Reduced 20 kr (seniors, students, unemployed)
Phone:
031-12 08 16
Website:
www.rodastenkonsthall.se
Public transport stops:
Vagnhallen Majorna
Klippan
Klippans färjeläge
The eleventh edition of Göteborg International Biennial for Contemporary Art, The Ghost Ship and the Sea Change, was open 4.06.2021-21-11.2021.
The next edition of the biennial opens in September 2023.
---
Artists
Michael Baers 
Benjamin Gerdes 
Evan Ifekoya & Ajamu X 
Damla Kilickiran 
Susanne Kriemann  
Anna Ling 
Silvano Lora  
Hira Nabi  
Daniela Ortiz 
Tabita Rezaire 
Jessica Warboys 
Gaëlle Choisne 
Cecilia Germain 
Ayesha Hameed 
Alberta Whittle 
Marysia Lewandowska 
 
Possible Monuments?  
Hanan Benammar 
Aria Dean 
Ayesha Hameed  
Runo Lagomarsino, 
Fatima Moallim  
Daniela Ortiz 
Jimmy Robert.