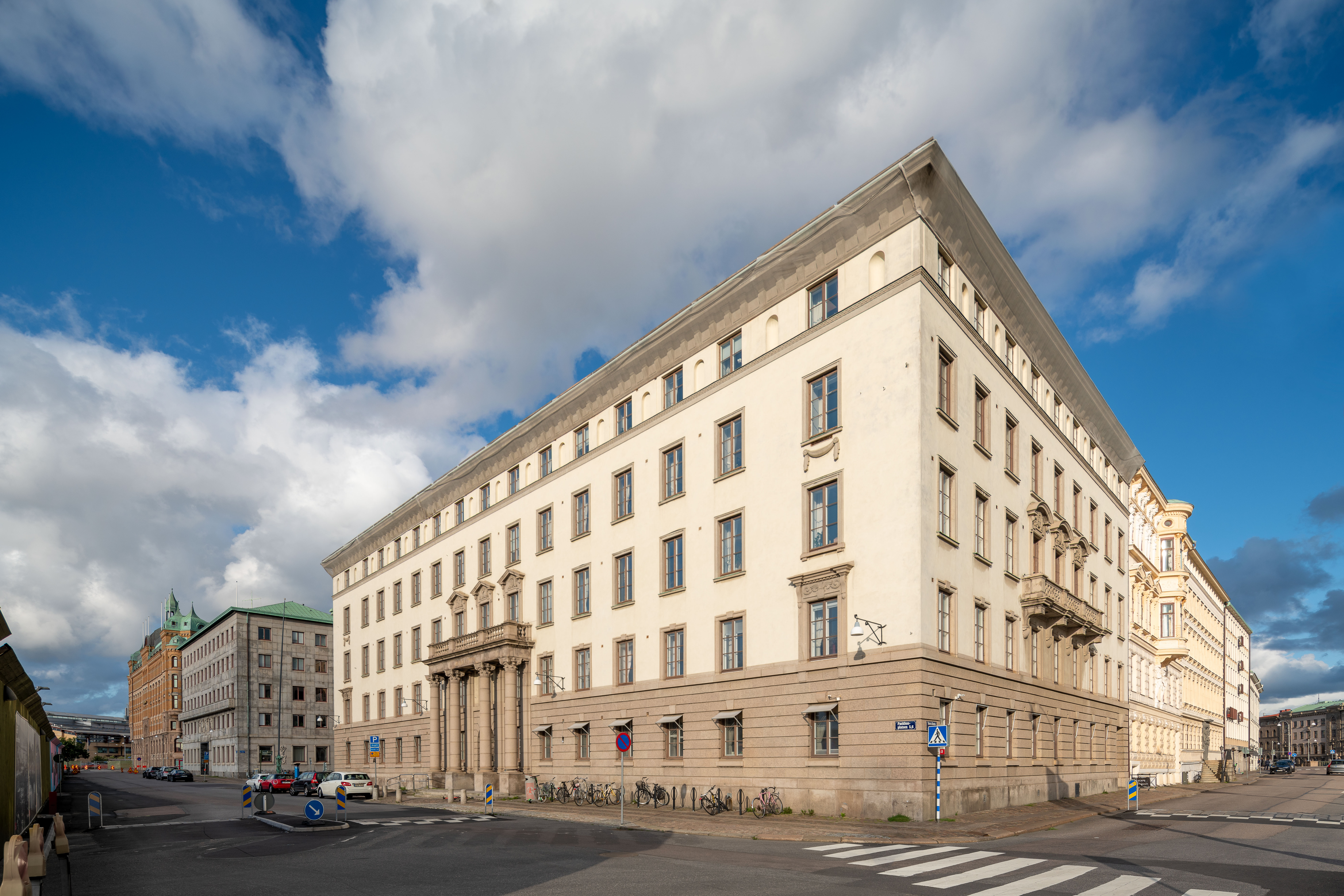 Franska tomten, Courtof Appeal for West Sweden Transatlantic House. Photo: Hendrik Zeitler
Franska Tomten
Franska Tomten, officialy named Packhusplatsen, is a place located in the old Gothenburg harbour. The site is strongly con­nected to Swedish colonial history. On the spot today is the headoffice of a maritime shipment company and the Court of Justice. Currently large construction works for the West Link project take place here.
Franska Tomten at Packhusplatsen 4, got its name in 1784 when it was exchanged for the Caribbean Island of Saint-Barthélemy as part of a trade agreement between Sweden and France. While the French were given free trade rights in Gothenburg, Sweden took over the colonial administration of Saint-Barthélemy. Until 1847, Sweden's economic activity on the island with the slave trade. In 1878 the territory was sold back to France.
---
Visitor information
Address:
Packhusplatsen 4, 411 13 Göteborg
Public transport stops:
Stenpiren
The eleventh edition of Göteborg International Biennial for Contemporary Art, The Ghost Ship and the Sea Change, was open 4.06.2021-21-11.2021.
The next edition of the biennial opens in September 2023.
---
Artists
Ibrahim Mahama 
M. NourbeSe Philip 
Salad Hilowle