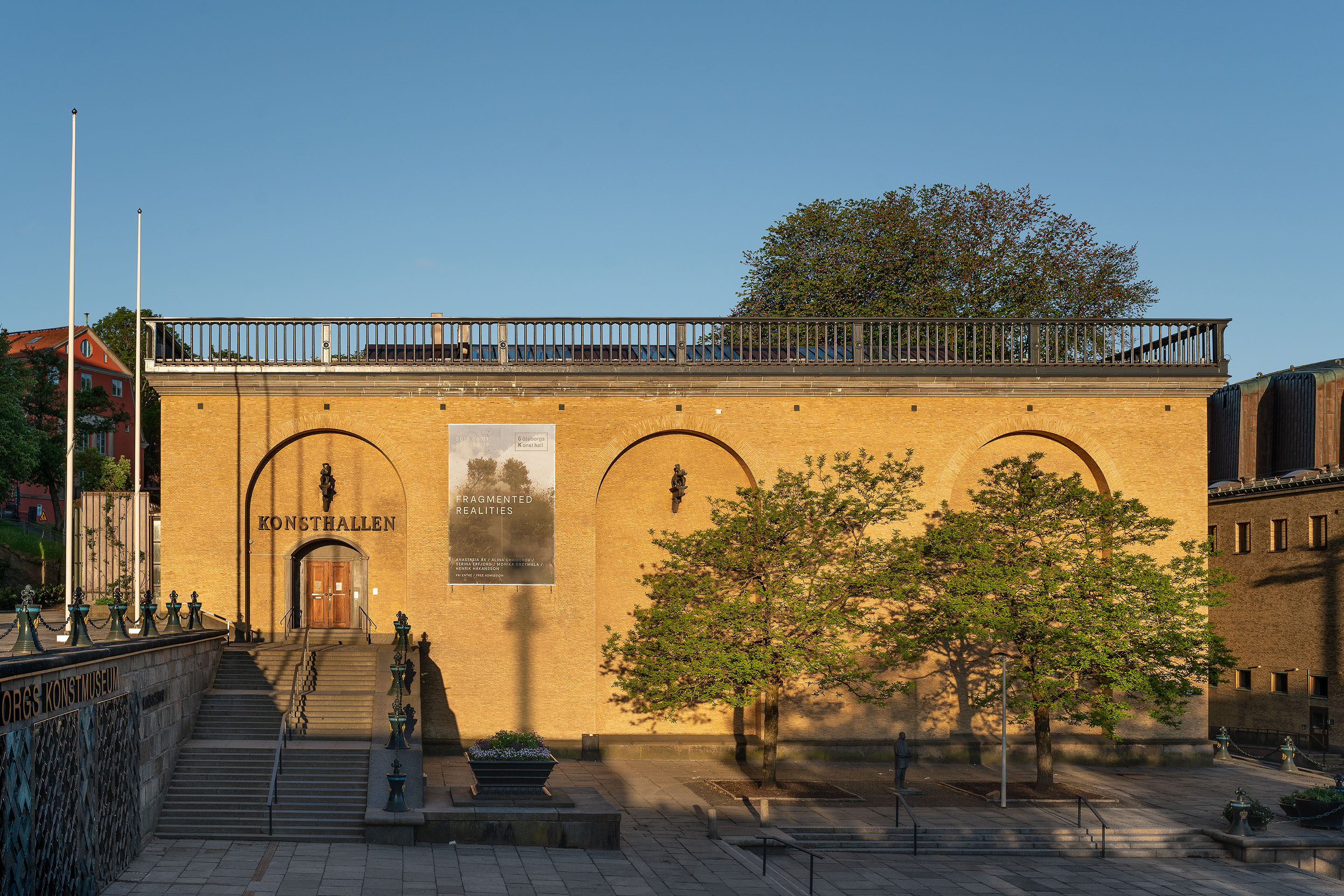 Foto: Hendrik Zeitler
Göteborgs Konsthall
Göteborgs Konsthall is a well-known institution in Gothenburg´s cultural scene. Built in 1923, the art center is accommodated in a classicistic brick building in the central square of the city, Götaplatsen. Approximatley five exhibitions of contemporary art are on show here annually and every other year the art biennial is a returning guest.
---
Visitor information
Adress:
Götaplatsen, 412 56 Gothenburg
Opening hours:
Tuesday, Thursday 11am–6pm
Wednesday 11am–8pm
Friday–Sunday 11am–5pm 
 
Phone:
+46(0)31 61 50 40 

Website: 
www.goteborgskonsthall.se/

Public transport stops:
Berzeliigatan, Valand, Götaplatsen
The eleventh edition of Göteborg International Biennial for Contemporary Art, The Ghost Ship and the Sea Change, was open 4.06.2021-21-11.2021.
The next edition of the biennial opens in September 2023.
---
Artists
Erika Arzt & Juan Linares  
Unni Gjertsen  
Salad Hilowle  
Conny Karlsson Lundgren,  
Fatima Moallim 
Jonas (J) Magnusson & Cecilia Grönberg 
Lisa Tan 
The Situationist International