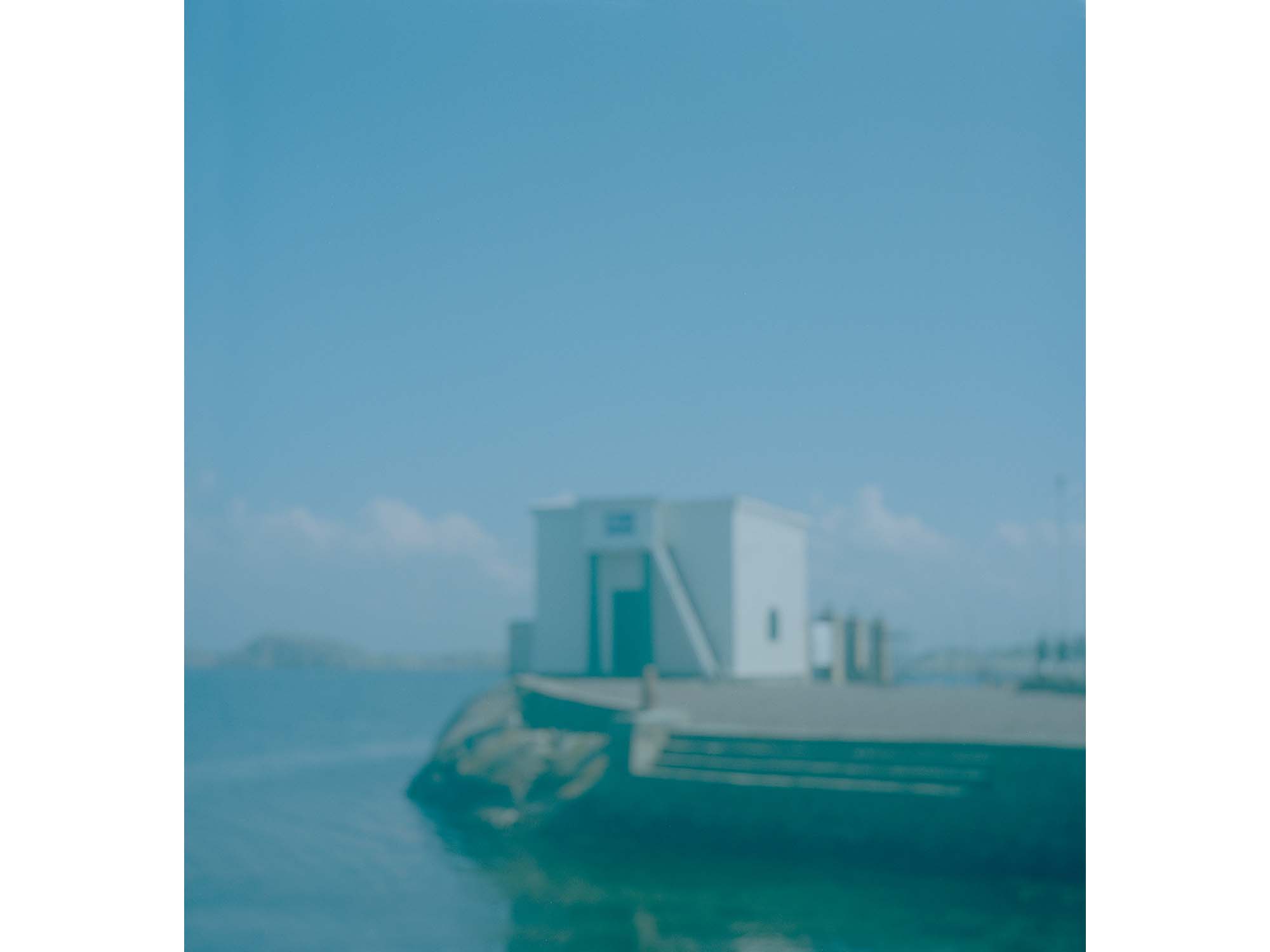 Depicting the Untold / Stories from Känsö Island
2019
Text and photography installation, framed archival jet prints
Variable dimensions
Känsö Island is marked by its history as a quarantine place for trade vessels to prevent them from spreading disease from Europe and Asia to Gothenburg and the rest of Sweden. Charlotta Hammar's series of images presents this hidden narrative while taking on new meaning in light of how the word quarantine resonates today, in combination with thoughts around access to safety. At present, Känsö is militarised and inaccessible, and the artistic process that preceded the photographs tested the limits of this inaccessibility. Hammar's practice is permeated with the ideas of threat, fear, preparedness, and anxiety. In Depicting the Untold / Stories from Känsö Island the blurred, ghost-like images bring forth these same ideas of threat and preparedness, which are part of the history of trade and militarisation in the region.
"How do you discover and tell a story from the past through the place where it all happened? This work is based on the finding of an archival image from Känsö Island, outside Gothenburg, a small island that functioned as a quarantine station during the 19th Century with the buildings still intact and preserved today. It can only be accessed by the military. Coincidences and a search for the hidden stories brought me to the island to create this work."
(Charlotta Hammar)
---
Biography
Charlotta Hammar was born in 1982 and holds a Master of Fine Arts in Photography from HDK-Valand, University of Gothenburg, Sweden. She earned a bachelor's degree from the same school in 2013. Her main discipline is photography, but she also works with film, writing, and installations. Hammar was selected as one of twelve artists for PhotoIreland's 2020 TLP Editions, and her work Important Public Announcement was a part of Cracow Art Week in 2021. She lives on a small island outside Gothenburg that often provides the stage for her photographic work. 
---
Provocation
Structured around the theme of the city as a machinery of the present time, Comforting the machine synthesised and gave its audience a tight and poignant grasp of truths in the raw. In preparation for the exhibition, the ten artists were also invited to submit something the curators called "Provocations". The provocation to each artist was a task to expand themselves beyond the walls of the gallery by mapping traces of their work in the region, in history and the future, and to collate them as a string of continuations.
---
Provocation image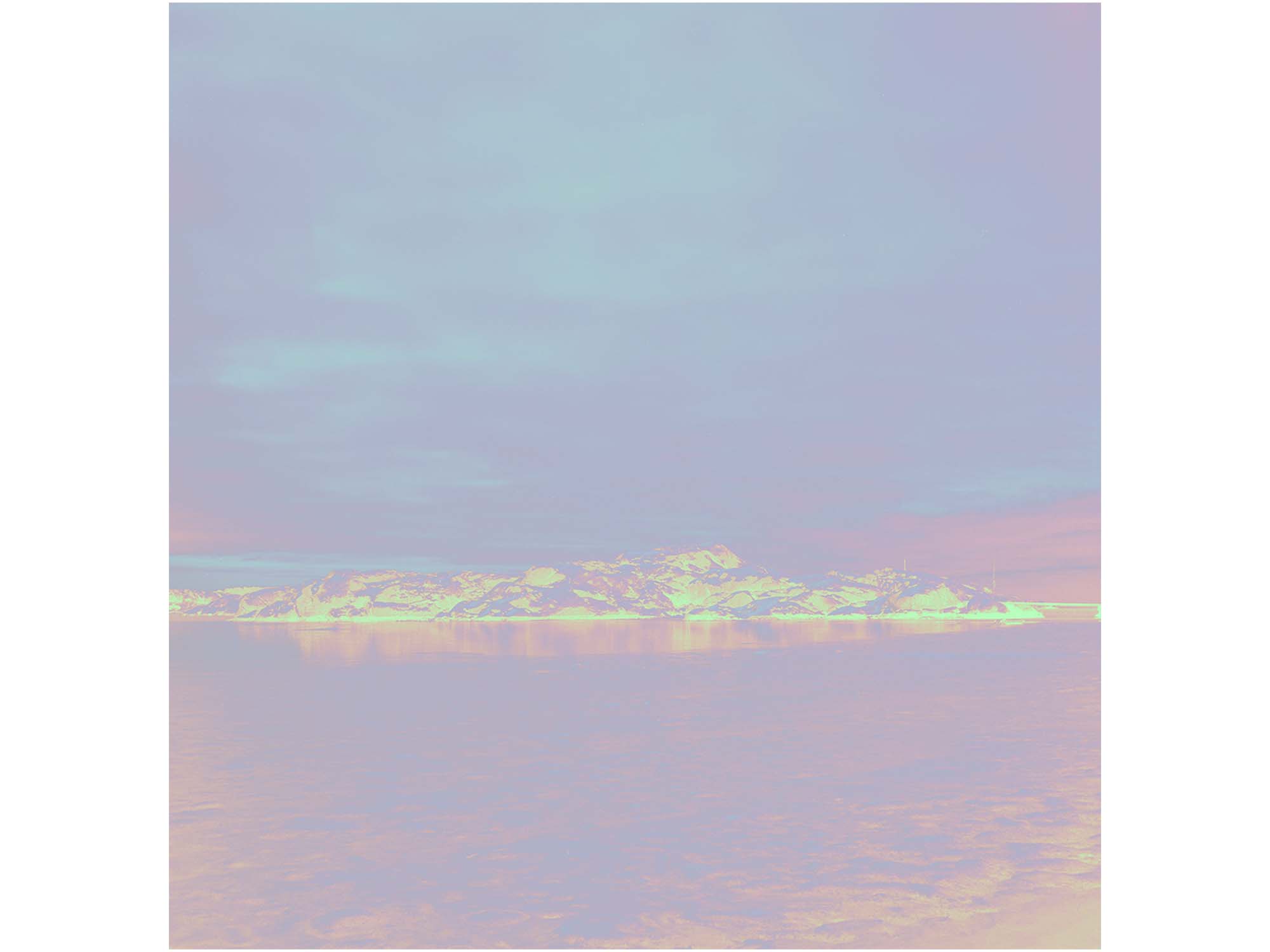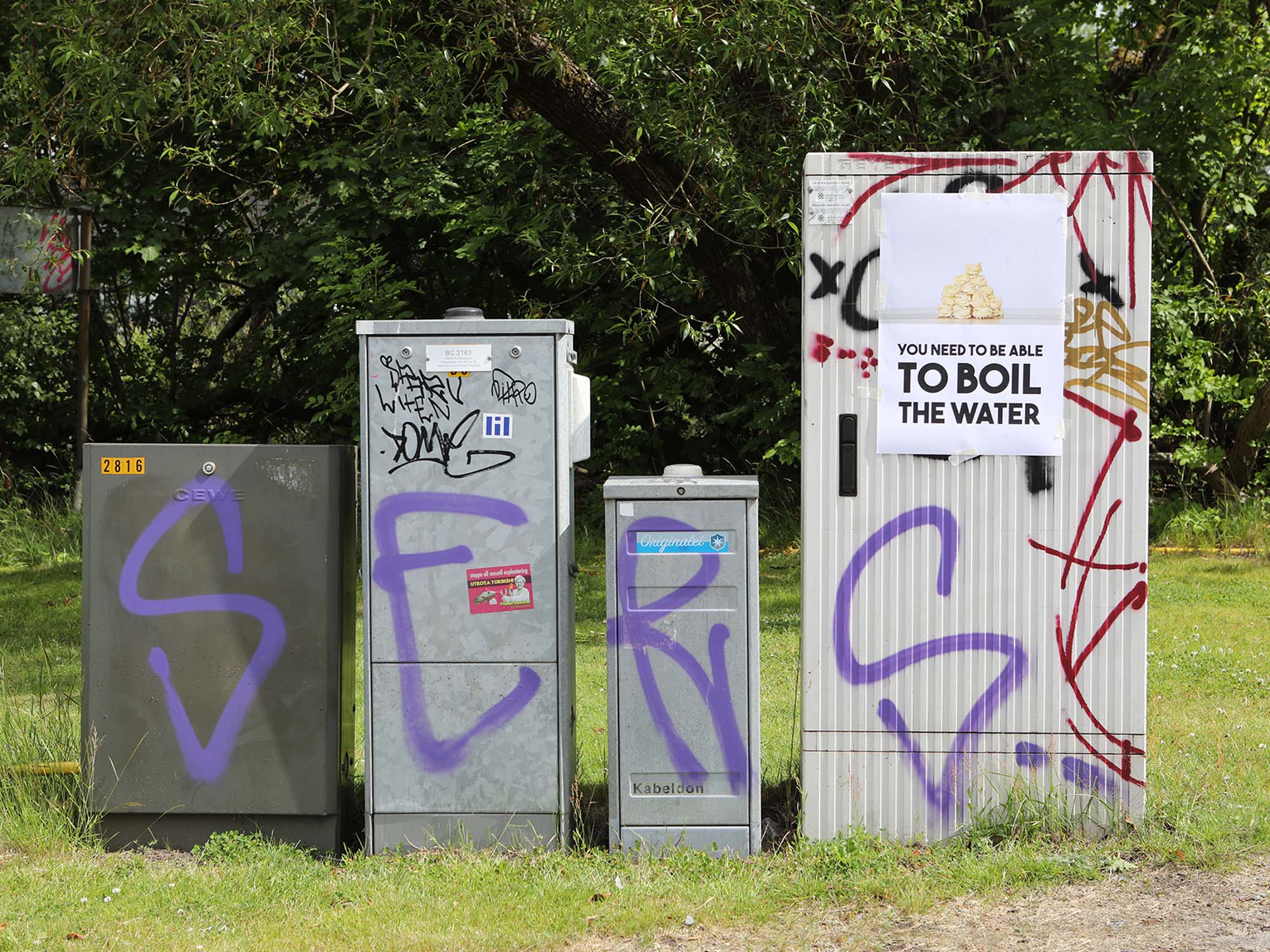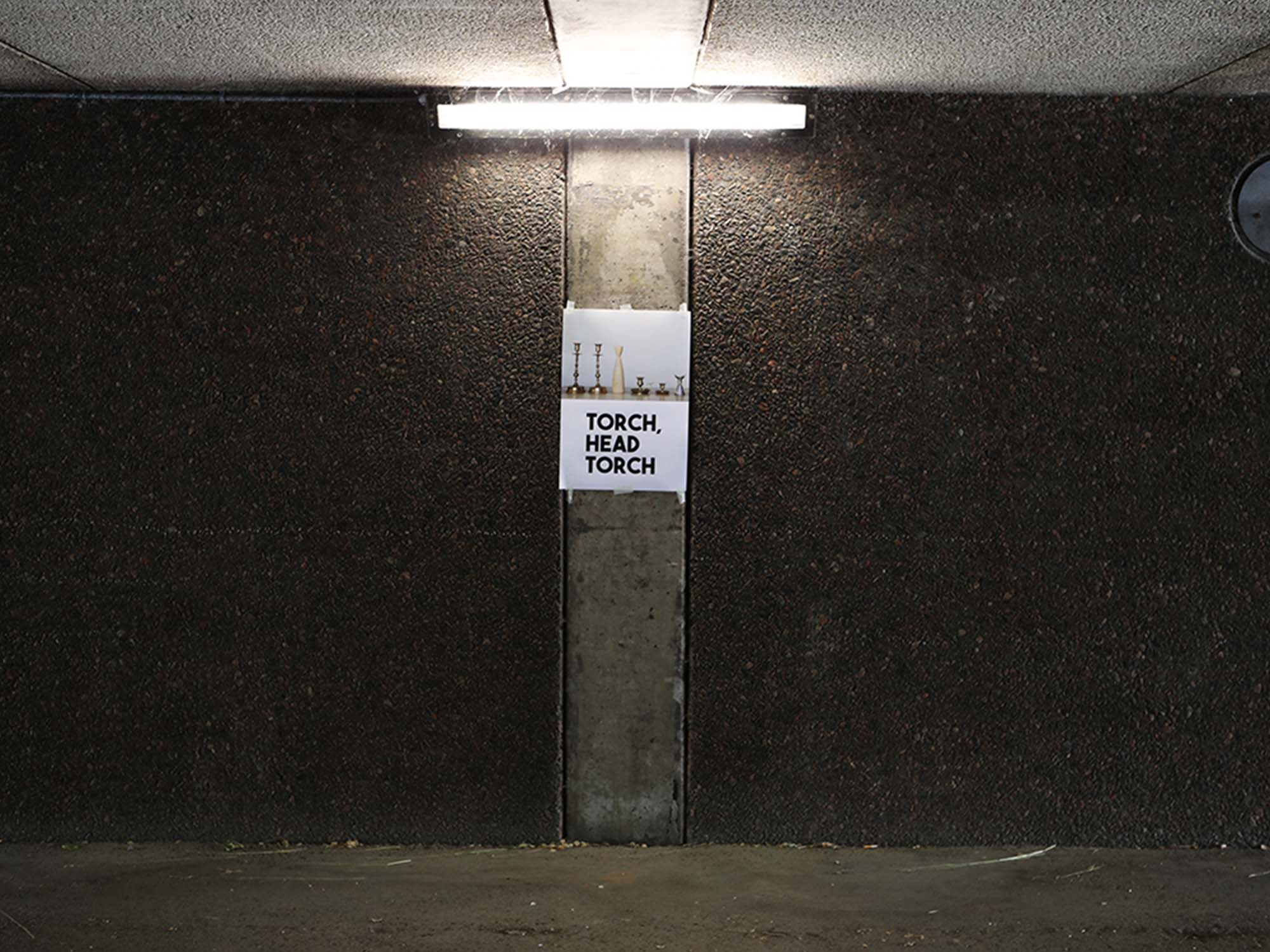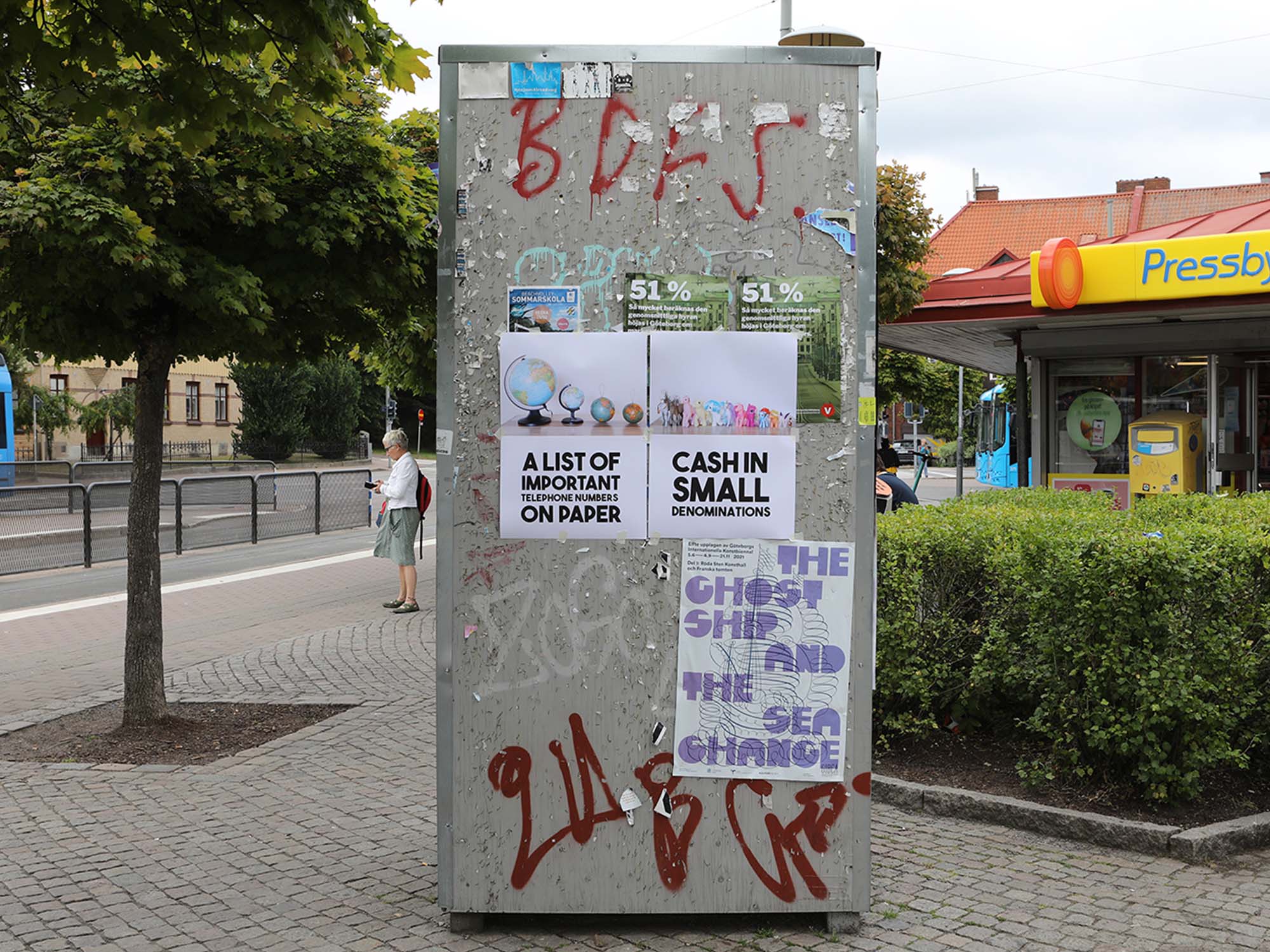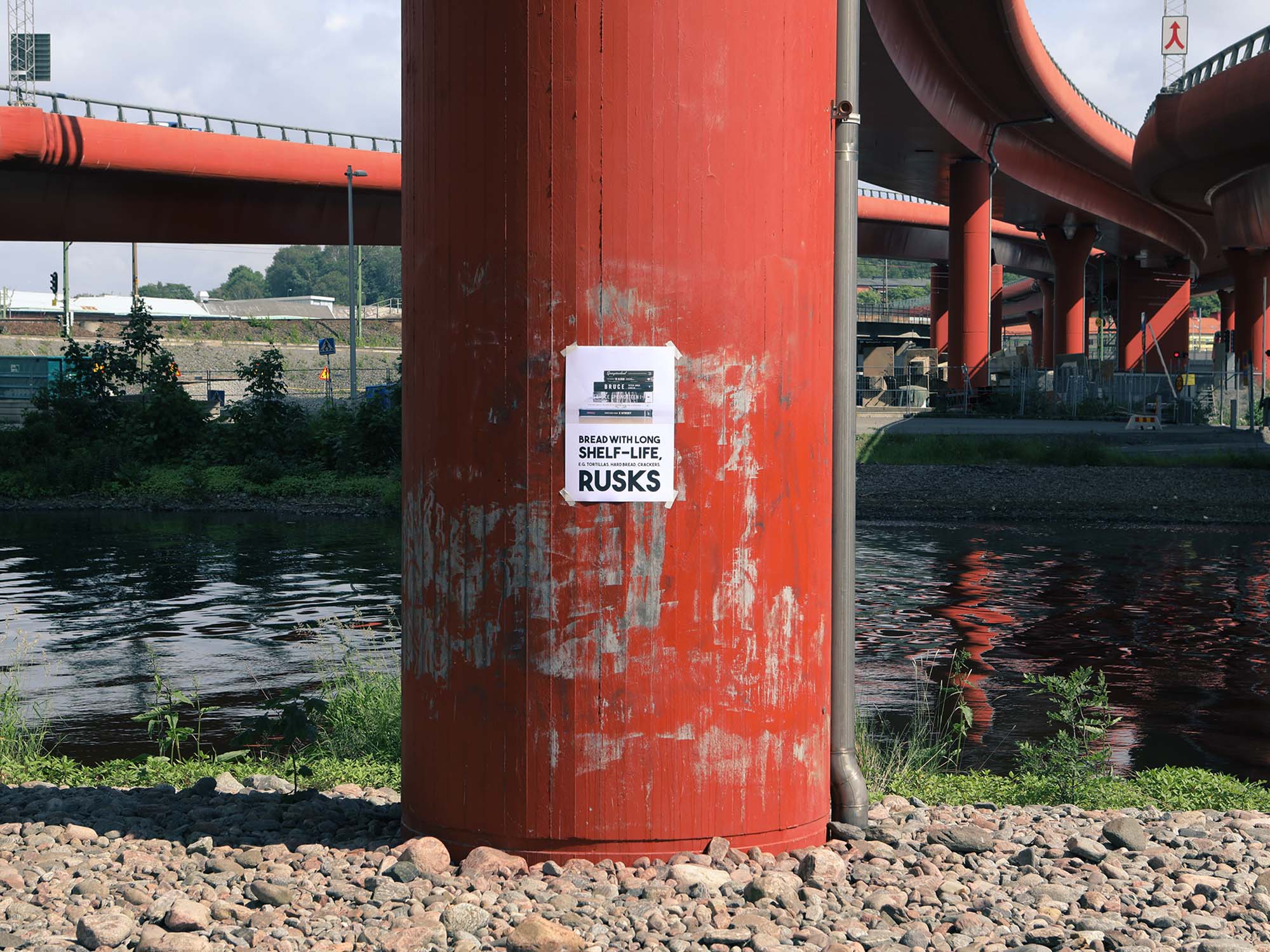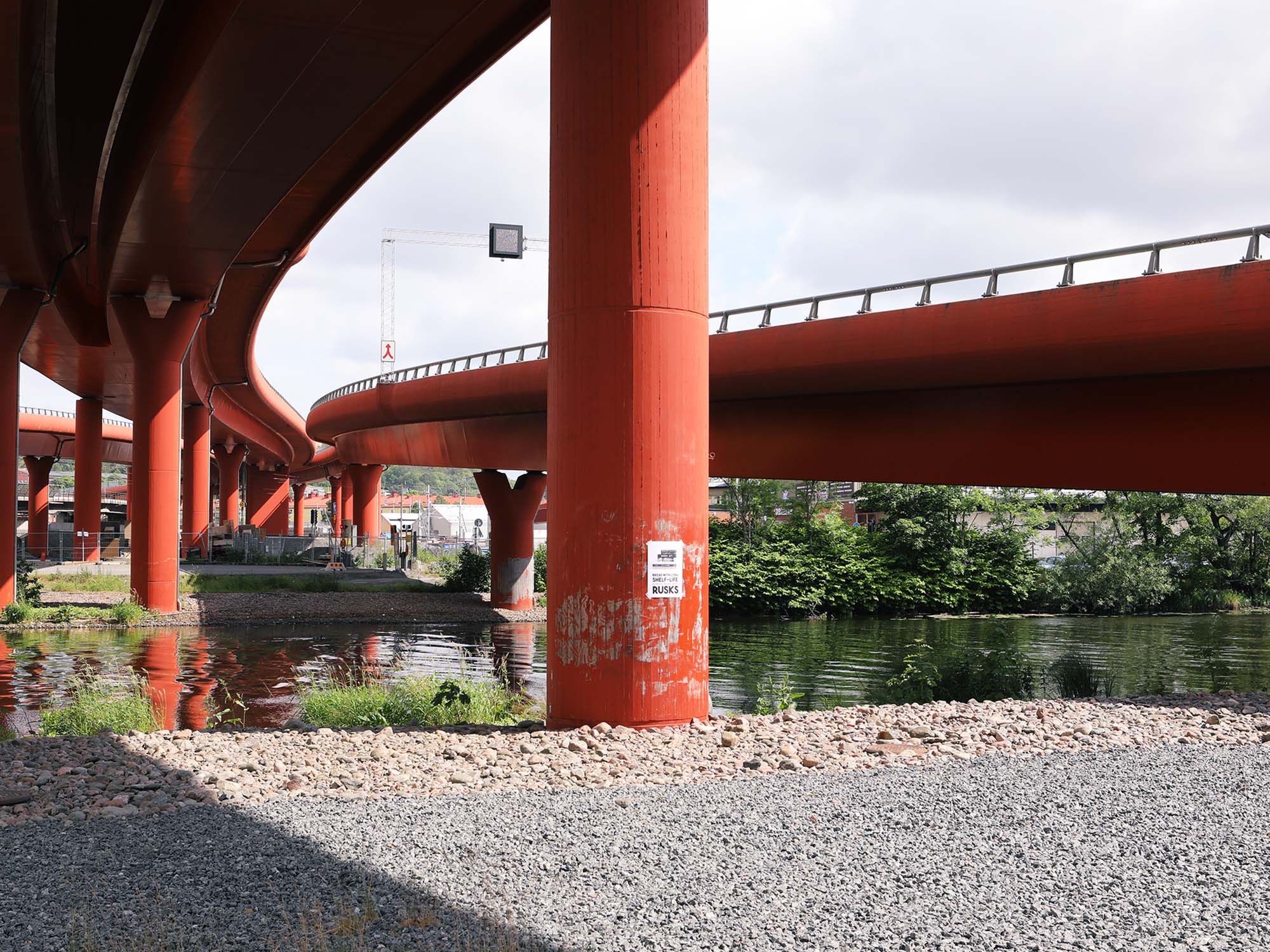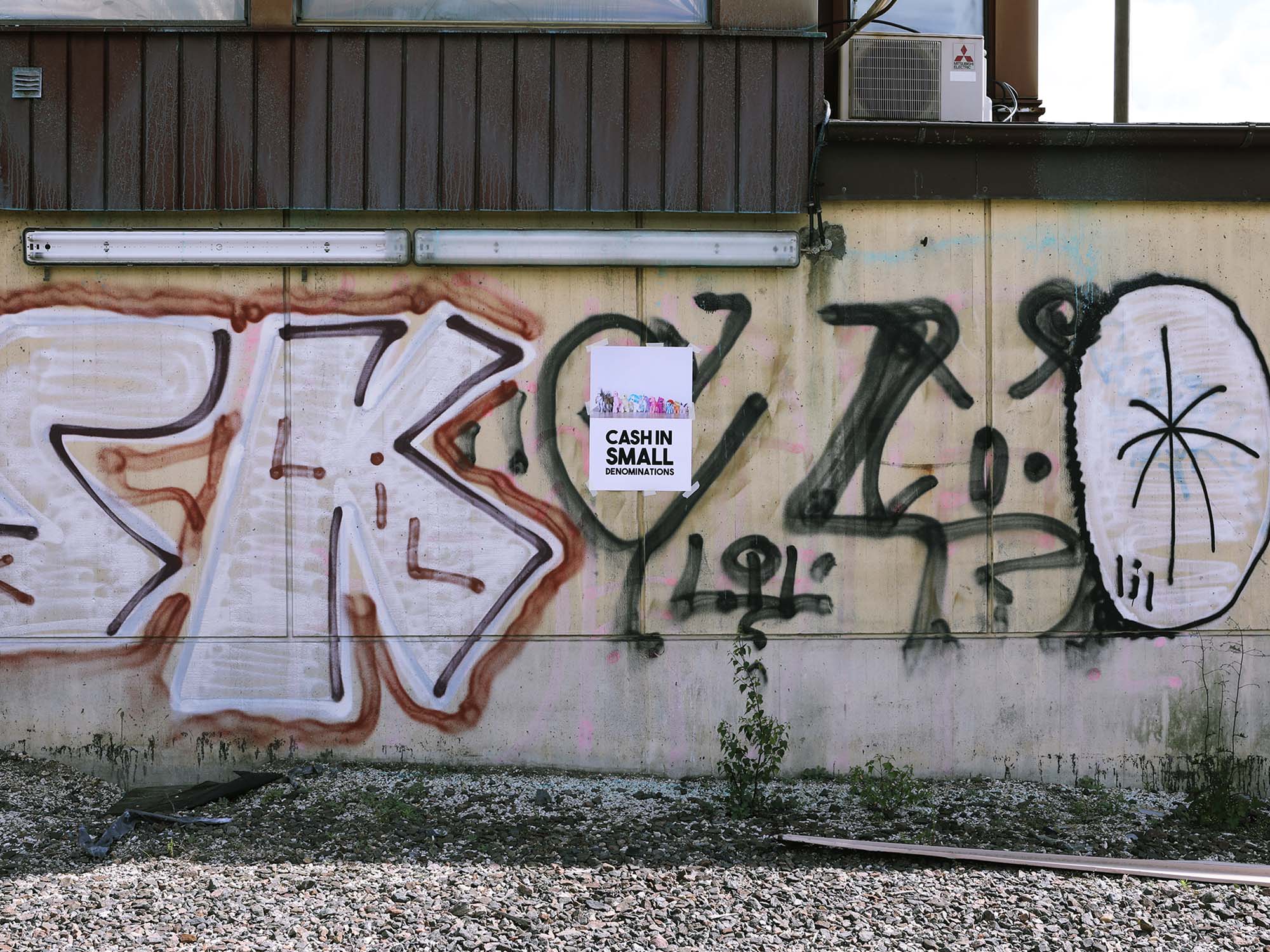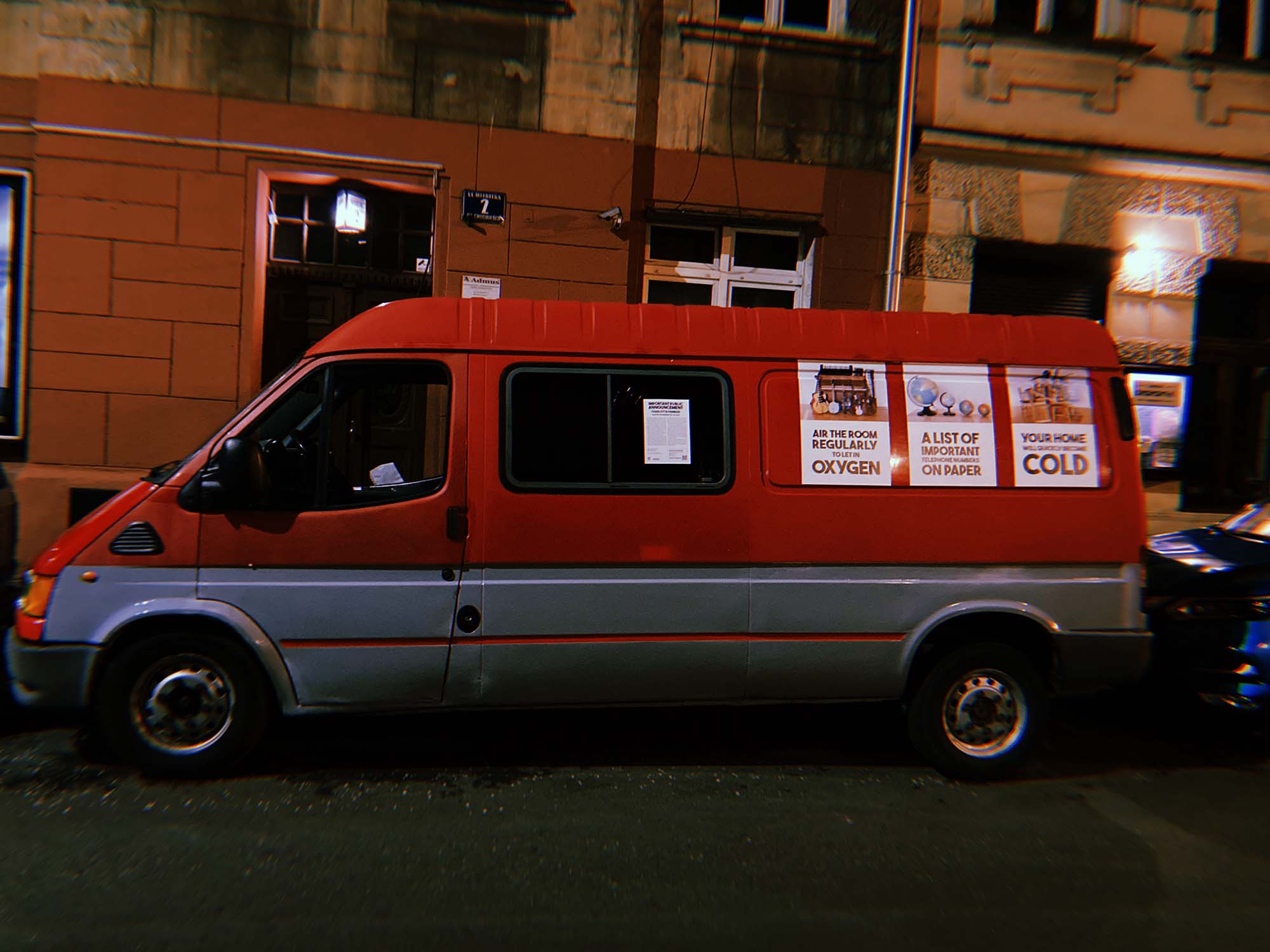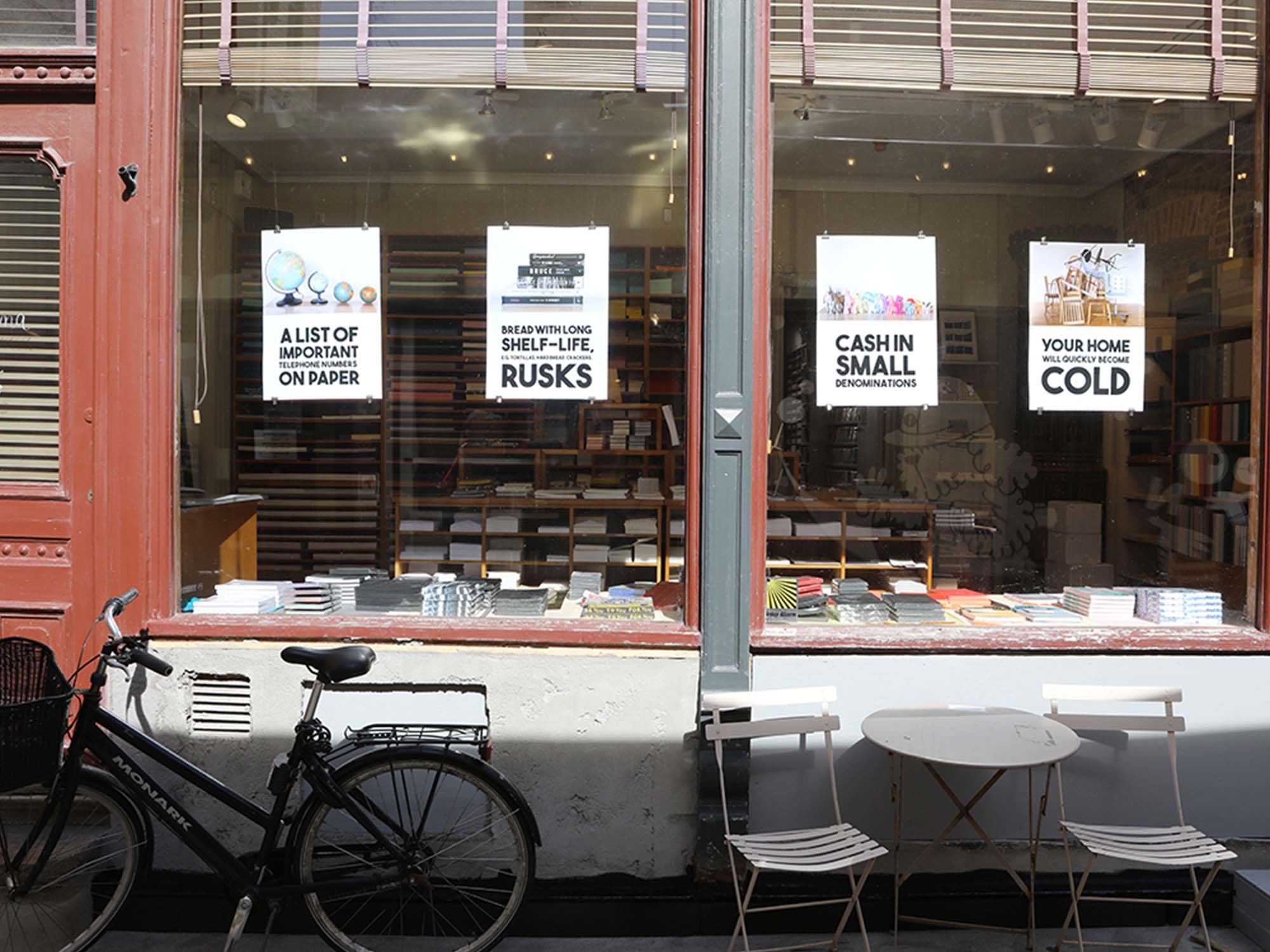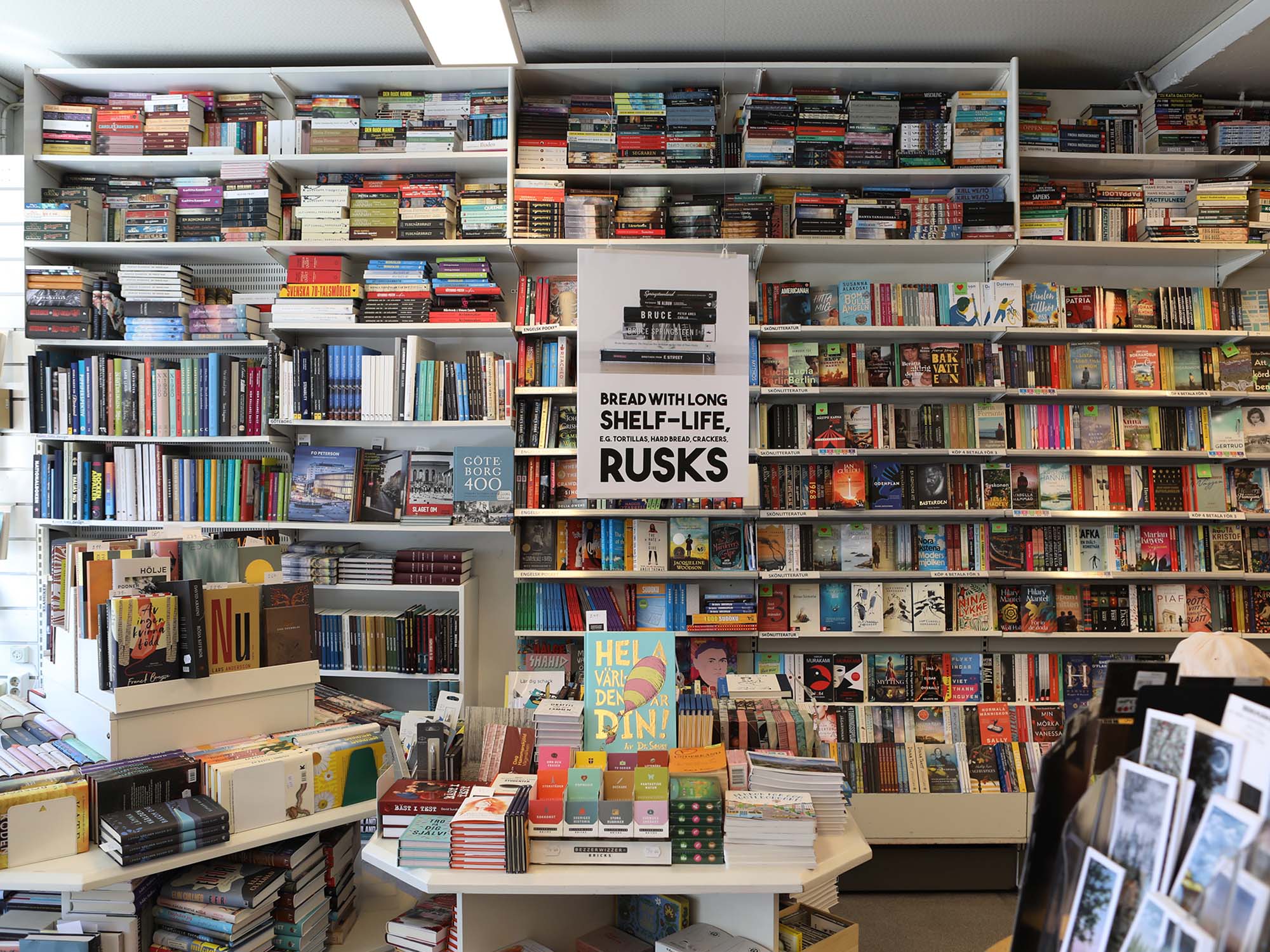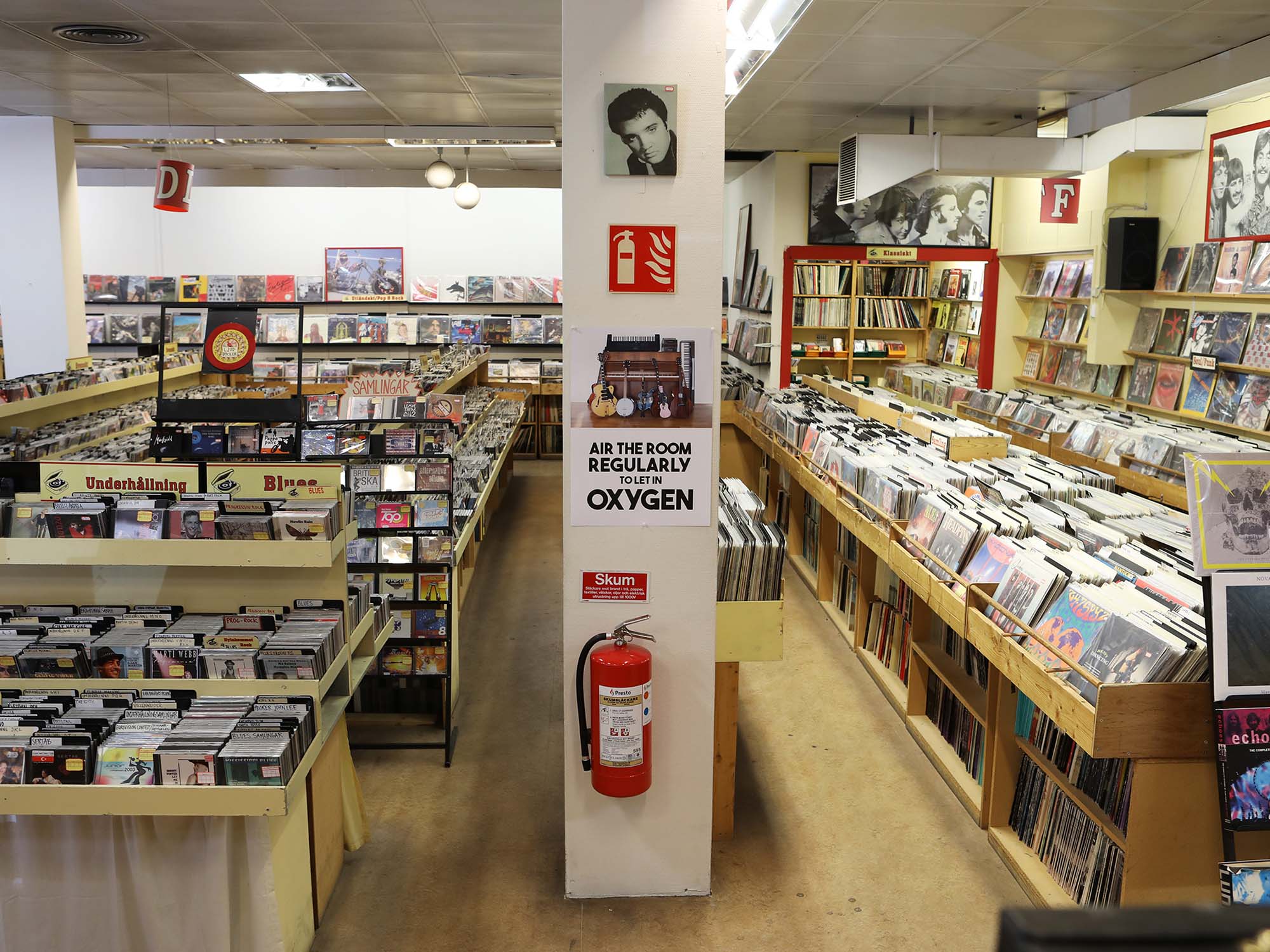 ---
Provocation text
A couple of years ago, we received a brochure in our mailbox. It had the title If Crisis Or War Comes and if I just read it enough times, I would be safe.  
When anxiety creeps under my skin, I usually go to the webpage Centre for the study of existential risk. 
"We are dedicated to the study and mitigation of risks that could lead to human extinction or civilisational collapse" 
This phrase is like balm for the soul. Just to know that there is a small group of people from Cambridge University that really, I mean, really thinks of different scenarios that eventually could wipe out humanity, and also thinks of solutions, that is consoling.   
The page itself is striking. I watch "We are dedicated…" and move the arrow on the screen which makes the graphic elements in the background move around with a hypnotic and soothing effect.   
I wish I was more dedicated, engaged in the problem solving itself, instead of the problems. I do not want to say that I have a desire to remain inside the anxiety, but there is undeniably a secret desire within me that the catastrophe should be impending.  
Journalist and writer  Andrev Walden writes in Dagens Nyheter (2021-06-18) about "the forbidden dream of finding a corpse" when he walks past watercourses. He talks about a "Stand by me" energy in the air when he engages his staff at an editorial office in a "find-the-corpse" lunch walk (they found no corpse), as a form of team building. 
Walden's psychologist friend suggests that this desire only might be caused by a longing for something real to happen, which then would lead to a state of emergency, an escape from everyday duties and chores. 
When the corona pandemic paralyzed the world and the disaster actually became a fact and the state of emergency became the new normal, my partner said to me a little sarcastically "well, now you have your catastrophe, does it feel exciting and wonderful?" 
 I felt a little ashamed then.   
But of course, it's interesting to think that the value of life is always in proportion to the risk that currently threatens it. 
I did a series of posters with text from the brochure If Crisis Or War Comes, combined with photos from my life-long project Inventering/Inventory, where I photograph every object in my home, inspired by the prepping lists in the brochure.  
The project is entitled Important Public Announcement and was exhibited at Galleri Format in Malmö 2019, and just recently in Gothenburg and Cracow simultaneously. 
The posters were seen both at local businesses such as restaurants and shops as well as on bulletin boards and various public places around the cities. There was no sender and the text fragments from the brochure spoke to no one and everyone with a dystopian undertone in a confused world. 
LINKS: 
Om krisen eller kriget kommer / "If Crisis Or War Comes"
https://www.msb.se/sv/publikationer/om-krisen-eller-kriget-kommer/ 
Centre for the study of existential risk
https://www.cser.ac.uk/ 
"the forbidden dream of finding a corpse"
https://www.dn.se/ledare/andrev-walden-den-forbjudna-drommen-om-att-hitta-ett-lik/ 
Inventering/Inventory
https://www.charlottahammar.com/inventory-inventering
Important Public Announcement
https://www.charlottahammar.com/important-public-announcement