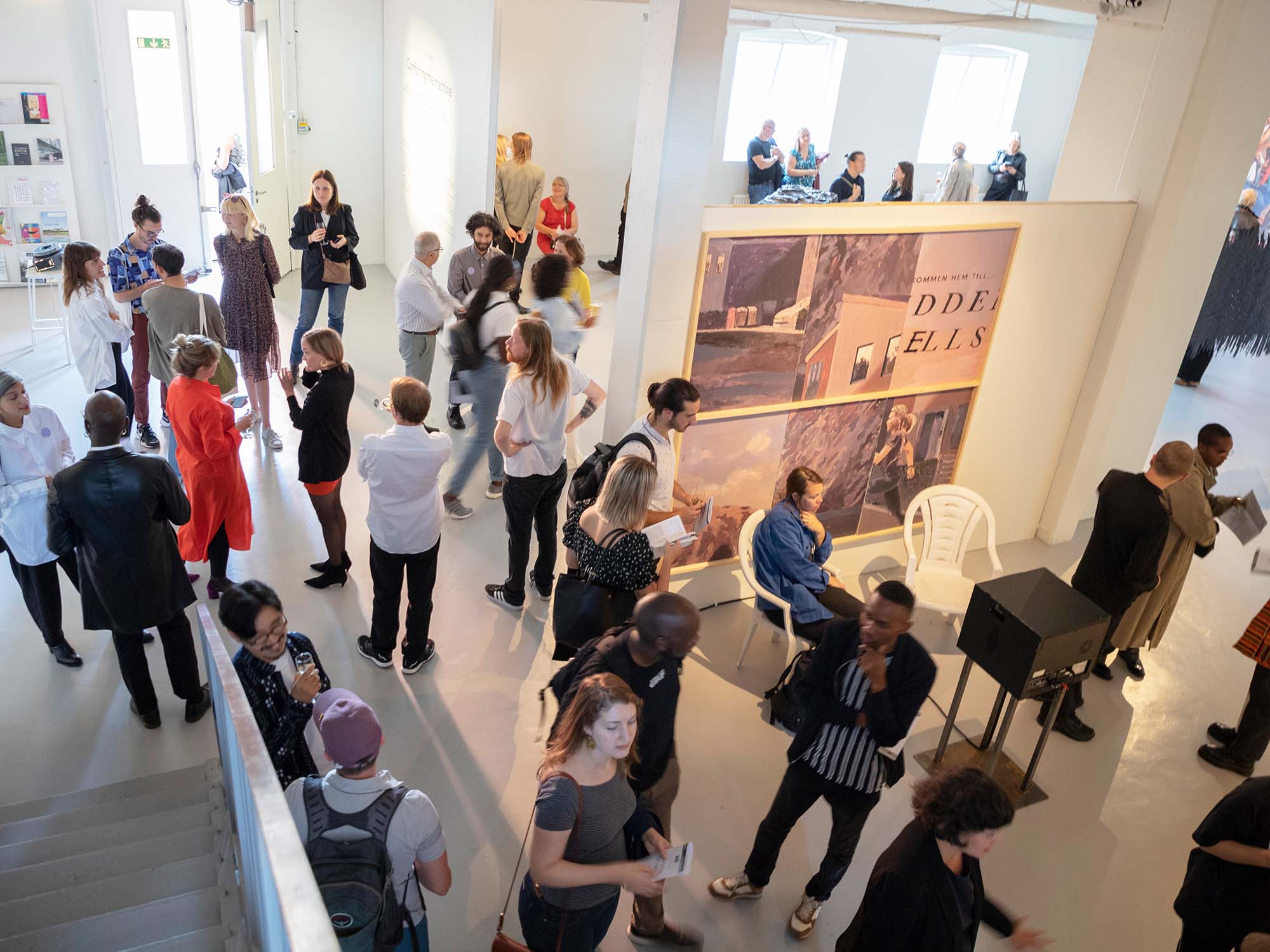 About GIBCA Extended
GIBCA Extended brings together the local and regional art scene in Västra Götaland. Under GIBCA Extended individual artists, galleries, art galleries and curatorial platforms are invited to create their own program and exhibition that deepen and provide new perspectives on the theme of the biennal.
GIBCA Extended is both a public program that shows the range of Västra Götaland's contemporary art scene and an internal network. Through collaborations, the infrastructure of regional contemporary art is visibilized and strengthened. The network includes a diversity of artistic expressions, provides a dissemination of knowledge and increases the possibility of sharing audiences and communication platforms. The project also connect the Göteborg International Biennial for Contemporary Art (GIBCA) with its regional context.
GIBCA Extended was established 2013. The most recent and fifth edition of the project took place in 2021 and involved 70 participating actors who implemented around 190 programs in 22 municipalities in Västra Götaland.
You can find all previous participants and projects on this website which allows you to explore the art scene in Gothenburg and Västra Götaland and what it has to offer. The entire program is created by the participants. We are looking forward towards a new, exciting art experience in the fall of 2023.
Are you interested in taking part in the network and public program of GIBCA Extended 2023? Contact us for further information.
---
Contact
For more information contact