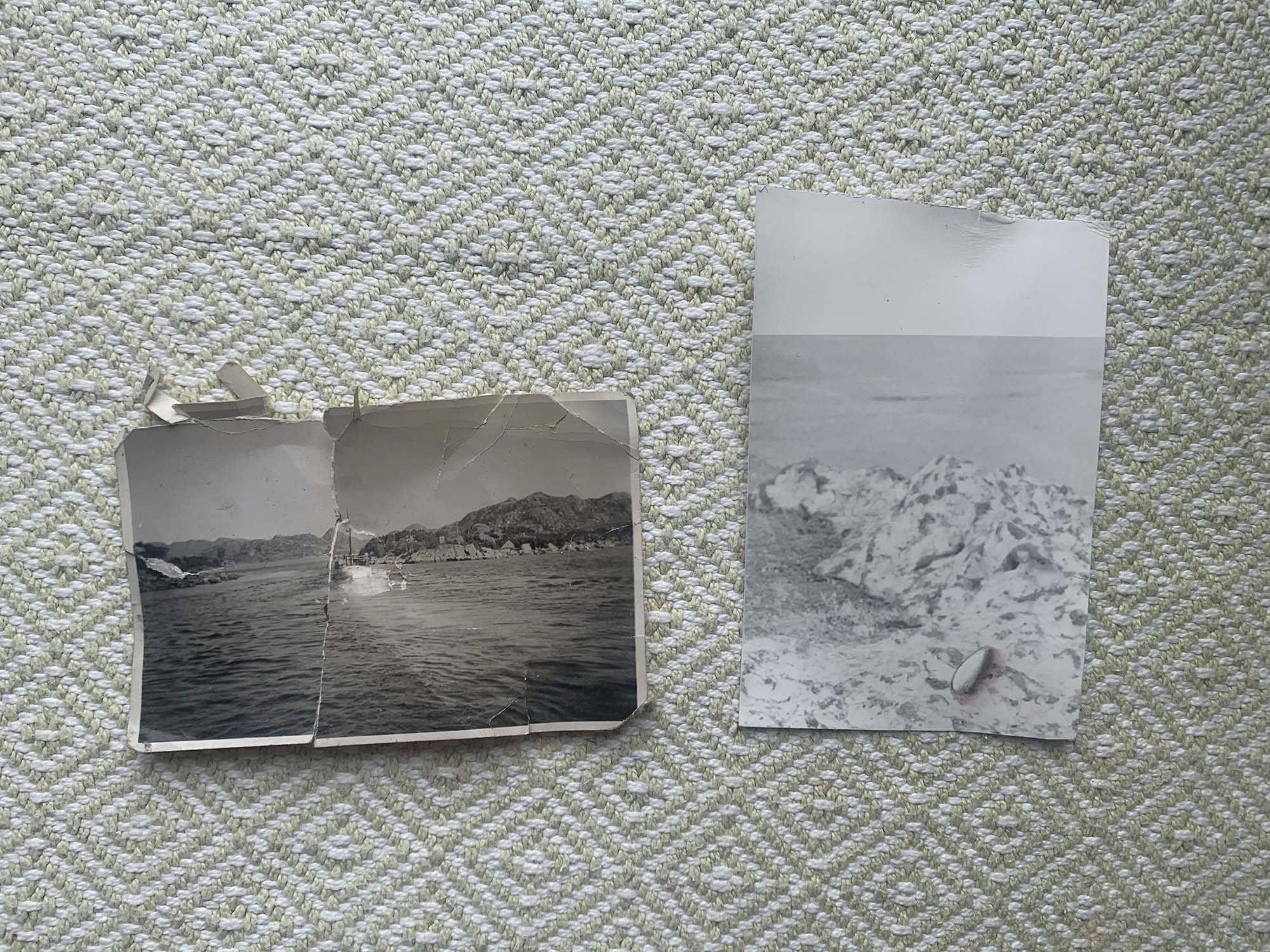 Jag är ny på denna ö (återigen)
2021
Tracing paper, beech wood, inkjet print, Xerox print,
1947 photograph, clay mixed with algae
Variable dimensions
Mercè Torres Ràfols's practice is deeply process-based. In Jag är ny på denna ö (återigen), the artist makes efforts to communicate with people through learning their language and inventing new signifiers to connect herself, her identity and memories to the history of the island: through rocks, old language manuals made especially for the fishermen, through the skills and tools of fishing, through what lays in the depths of the sea. Learning a language, for Mercè, translates as physical effort, as abstraction, as looking back to a scenery from a broken photograph. It also translates into how belonging is both desperately needed and impossible, yet new languages can be charted from old ways.
"In the installation Jag är ny på denna ö (återigen) I go through a guide used to teach English to fishermen in the 1930s. Some notes made by a fisherman named Lars are mixed with those I made while searching to be understood or to be able to understand. Sculptures of clay and algae invoke the undersea and those things that are lost."
(Mercè Torres Ràfols)
---
Biography
Mercè Torres Ràfols was born in Catalonia in 1995. She works and lives in Gothenburg. Ràfols works mainly with photography as it intersects with other materials such as text, ceramics, and found objects. She is interested in questions of inheritance, place, and tradition—how knowledge is passed on and how we come to understand something anew. Ràfols situates these questions in a specific territory, investigating how a place has been charged through time by the community. 
---
Provocation
Structured around the theme of the city as a machinery of the present time, Comforting the machine synthesised and gave its audience a tight and poignant grasp of truths in the raw. In preparation for the exhibition, the ten artists were also invited to submit something the curators called "Provocations". The provocation to each artist was a task to expand themselves beyond the walls of the gallery by mapping traces of their work in the region, in history and the future, and to collate them as a string of continuations.
---
Provocation images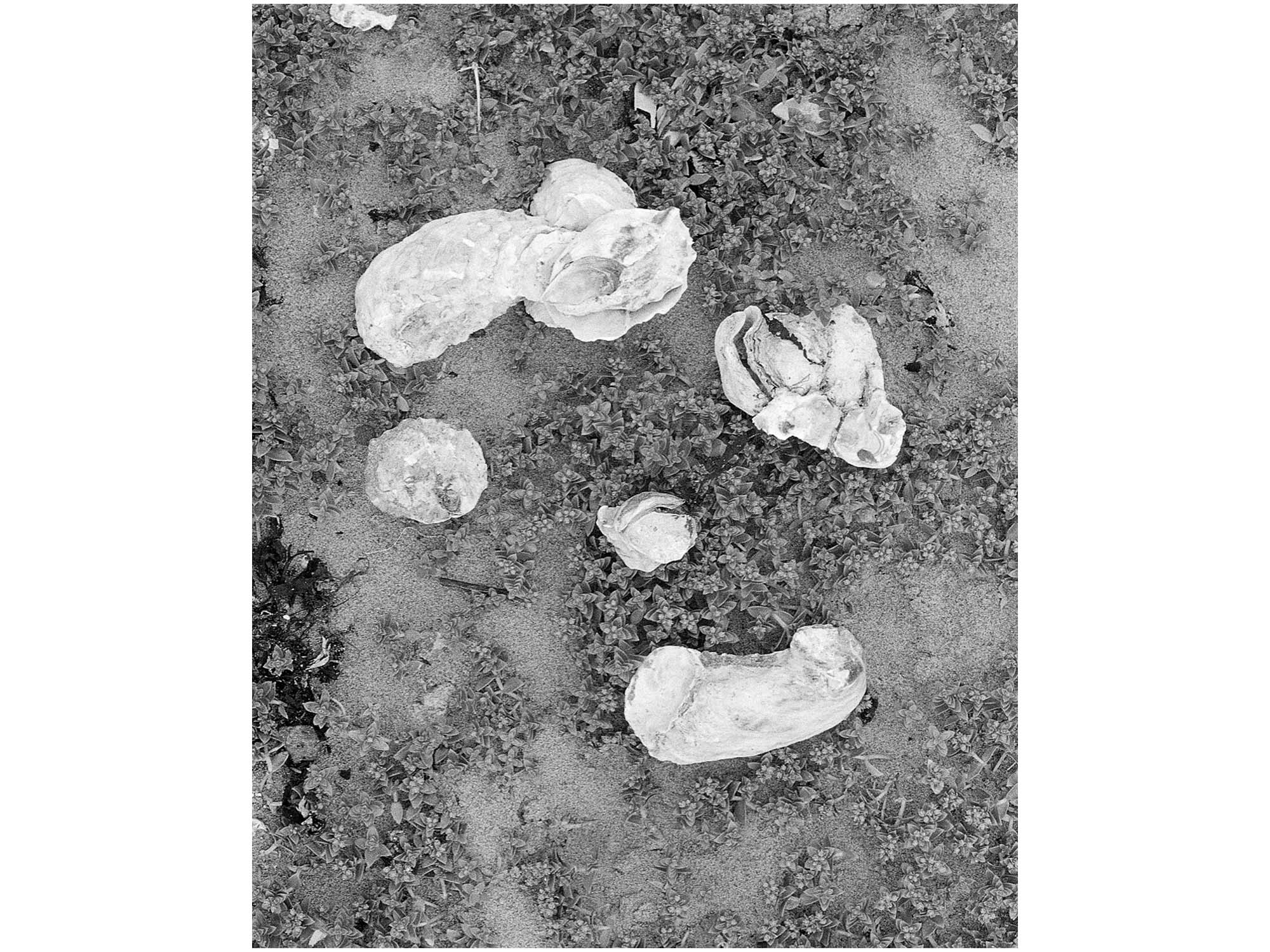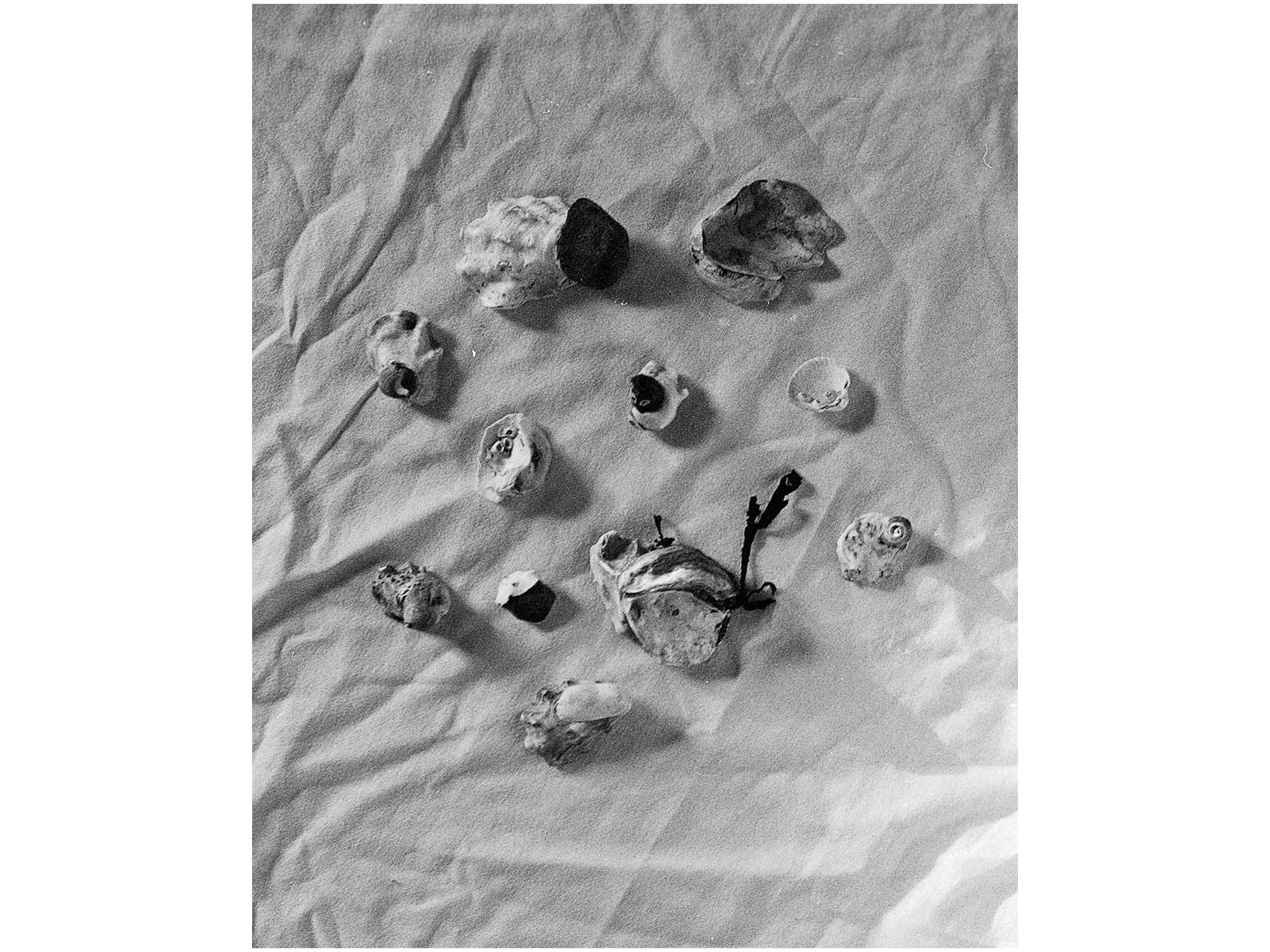 ---
Provocation text (swedish and english)
Geography of the possible
This place begins with poetry:
Jag vet en väg som leder hem
Den vägen är kal och ren
Den är som att luta sin varma kind
Mot obarmhärtig sten
*Karin Boye
The stones hold my weight, erode under my path. The ants and I are looking for the same crevices, making a den where to store finds.
Renegotiating and rebuilding the experience of being at home in the country of arrival, when one has never been from here nor from there, is renegotiating what one represents (the backpack) and what it is (the living though). I'm from where my body is. I'm from here now. On top of this stone. I look at the horizon without waiting for a return nor a departure. They say that exile is preached in the absence, but also in the existence of a place of origin and this place must always be carried on, like a snail that carries a house that is used in case of emergency (watching bread rise in a clear vessel).
Once you have learned English, in the faith of internationality: to be able to "go", one is left floating in a nebula of being from nowhere, only being able to communicate with those who choose this semi-common state, the verbal and written understanding. Neither where I come from nor where I am, English is the common language, and I would like to understand it as a tool, not as a method. Maybe because of coming from a divided nationality, exile has meant a relief, a national discharge, left out in the nowhere with the possibility to determine what customs to keep and what to adopt as new. But to be from here, one has to be born in place, so I welcome this continuous state of interpretation, trying to build collective and local identifications.