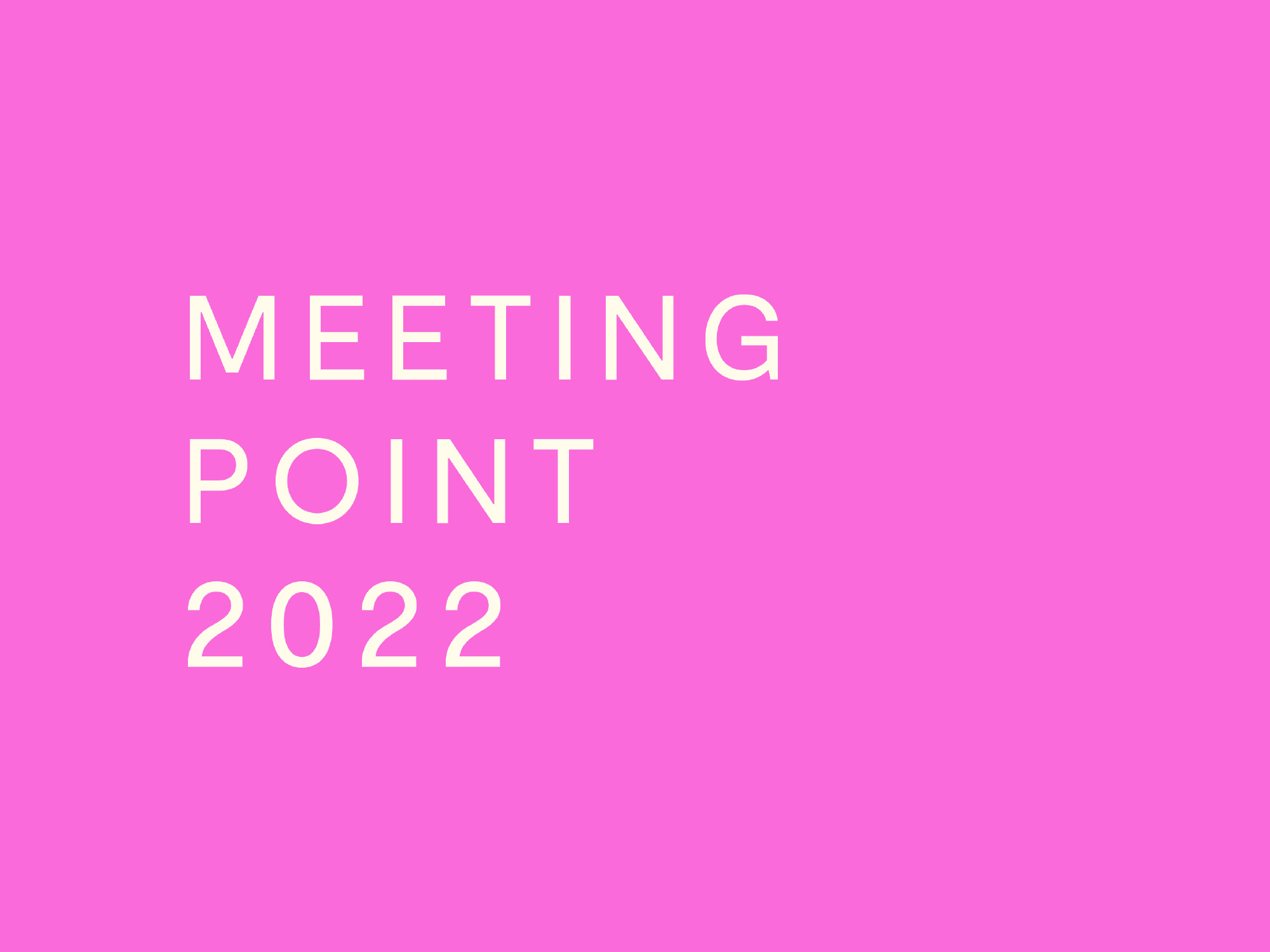 MEETING POINT 2022
During Meeting Point artists are given the opportunity to, during short individual meetings, present their artistic practice to a group of national and international curators. These are in turn given the opportunity to discover new artistry with the purpose of establishing new connections which can lead to possible future collaborations and exhibitions. 
Meeting Point 2022 takes place during the 4 – 6 December in Gothenburg and during the 7 – 9 December in Malmö.  
Meeting Point 2022 is a project initiated by Göteborgs Konsthall and IASPIS, the Swedish Arts Grants Committee's international programme for Visual and Applied Arts, in collaboration with Malmö Konstmuseum and Röda Sten Konsthall and financed by support from Västra Götaland Regional Council, Region Skåne and IASPIS.
With support from the Västra Götaland region. 
---
Participating curators
Region Västra Götaland:
Olivia Berkowicz, Röhsska museet
Ola Carlsson, Konstenheten, Västfastigheter
Mia Christersdotter Norman, Röda Sten Konsthall
Stina Edblom, Göteborgs Konsthall
William Hall, Hall Gallery
Sarah Hansson, Göteborg Konst
Petra Johansson, Konstenheten, Västfastigheter
Frida Klingberg, Göteborg Konst
Ioana Leca, GIBCA – Göteborgs Internationella Konstbiennal
Amila Puzic, Röda Sten Konsthall
Camilla Påhlsson, Frilans
Oscar Ramos, Frilans
Claudia Schaper, Göteborg Konst
Liv Stoltz, Göteborgs Konsthall
Greta Voćar, Alingsås konsthall
National:
Julia Björnberg, Ystads konstmuseum
Sarah Guarino Werner, Haninge konsthall
Jonatan Habib Engqvist, Frilans
Peter Hagdahl, Statens Konstråd
Anna Johansson, Malmö Konstmuseum
Kirse Junge Stevnsborg, Malmö Konstmuseum
Anne Klontz, INDEX – The Swedish Contemporary Art Foundation/ Konstfack
Lena Malm, IASPIS, Konstnärsnämndens internationella program för bild och form
Iris Muller Westermann, Moderna Museet
Andria Nyberg Forshage, Frilans
Helena Scragg, Norrköping Konstmuseum
Mats Stjernstedt, Malmö Konsthall
Hans Sundvall, Konsthallen i Luleå, Kulturens hus
Debora Voges, Lunds konsthall
Anna Wahlstedt, Kulturförvaltningen offentlig konst Malmö stad
Jun-Hi Wennergren Nordling, Örebro konsthall
International:
Dr Viviana Checchia, Delfina Foundation (Storbritannien) and Vessel (Italien)
Stephanie Cristello, Frilans (USA)
Helen Eriksen, Tenthaus (Norge)
Magnus Kaslov, Museet for Samtidskunst (Danmark)
João Laia, GIBCA – Göteborgs Internationella Konstbiennal och Kiasma Museum of Contemporary Art (Finland)
Sinethemba Twalo, Frilans (Sydafrika)
Birta Gudjonsdottir, Frilans (Island)