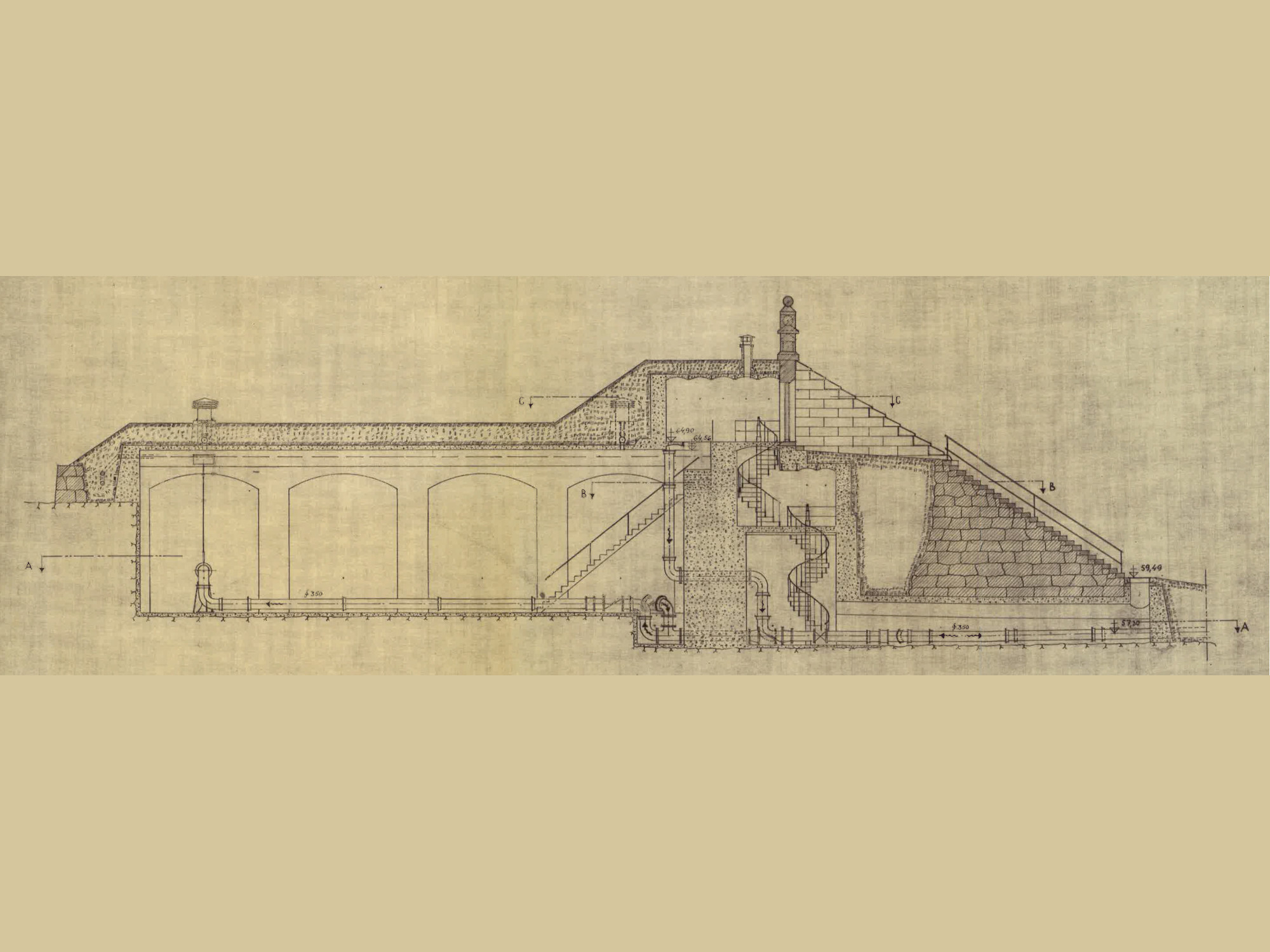 Peterson. A, (1901) Original architectural drawing of the old water reservoir.
Kulturtemplet transforms an old water reservoir from 1901 into a contemporary temple where culture and nature find new beginnings. 
---
Visitor information
Address:
Kabelgatan 19
41457
Göteborg 
Opening hours:
Open during events and for guided tours. Please check our website for current program. 
Contact:
Kulturtemplet@gmail.com
Au.vandoorn@gmail.com 
Website:
www.kulturtemplet.org 
Facebook:
https://www.facebook.com/kulturtemplet
Instagram:
@kulturtemplet