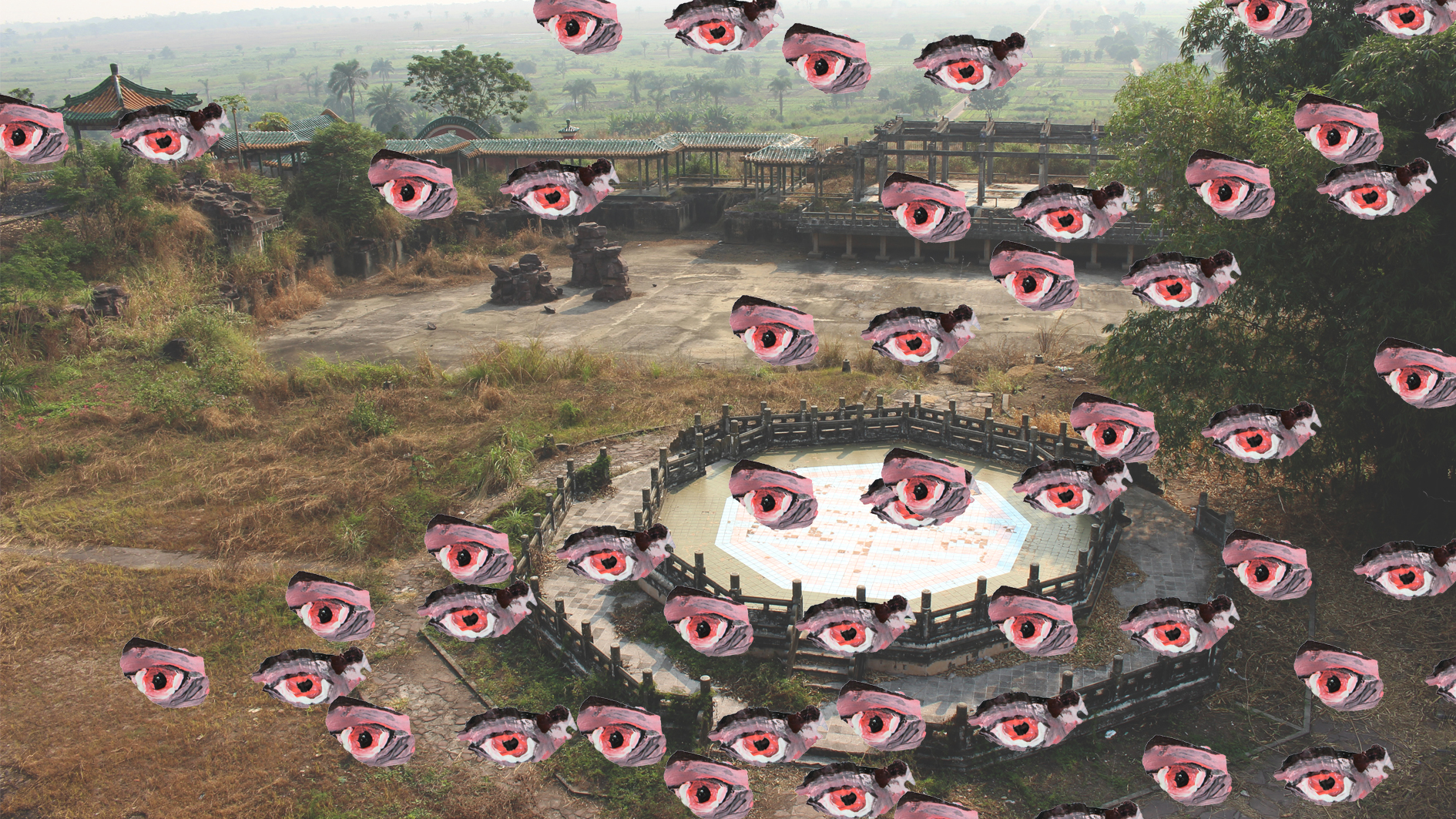 Image credit: Mukenge/Schellhammer. Film still "Beyond Pity". Experimental animated video. Kinshasa, 2020
Groundings #7 – Olivia Berkowicz & Amanda Ferreda
Groundings – An initiative by Occasional Groundwork – an alliance of EVA International (Ireland's Biennial of Contemporary Art), GIBCA (Göteborg International Biennial for Contemporary Art, Sweden), and LIAF (Lofoten International Art Festival, Norway) – Groundings is an ongoing series of co-commissioned texts that explore themes relevant to the contemporary art biennial and the shift in conditions imposed by the ongoing pandemic. Olivia Berkowicz & Amanda Ferrada's MAKING NEW WORLDS: CONSIDERING INTERNATIONALISM FROM SITES OF LOCAL KNOWLEDGE PRODUCTION is the seventh text in the Groundings series, selected through an open call by artist Dennis McNulty and representatives from the Occasional Groundwork network.
---
Author bio
Olivia Berkowicz is a curator, writer and editor. Her practice explores the intersection of critical studies and contemporary art theory. She is interested in vocabularies and practices which challenge modernist-colonial principles of exhibition histories, art production, and collaborations. Together with Marianna Feher, she organises Tentative Transmits (2020-2022), a discursive radio project investigating the 'former East', supported by the artistic research funding of the Royal Institute of Art in Stockholm and the Swedish Arts Council. She is a former fellow of the Akademie Schloss Solitude in Stuttgart, Germany.
Amanda Ferrada holds a Bachelor's degree in Cultural Entrepreneurship. She is currently working as project manager and coordinator for outreach work at the contemporary art museum Grafikens Hus. Stockholm. Ferrada's focus of interest is cultural policy issues on diversity and inclusion within the context of the arts and cultural sector. She is currently working as a cultural strategist for the Public Art Agency's Contemporary Art Days programme. She has written for numerous magazines and journals, including Konstnären magazine, Brand, Fempers, Kvinnotryck, and APLACE.