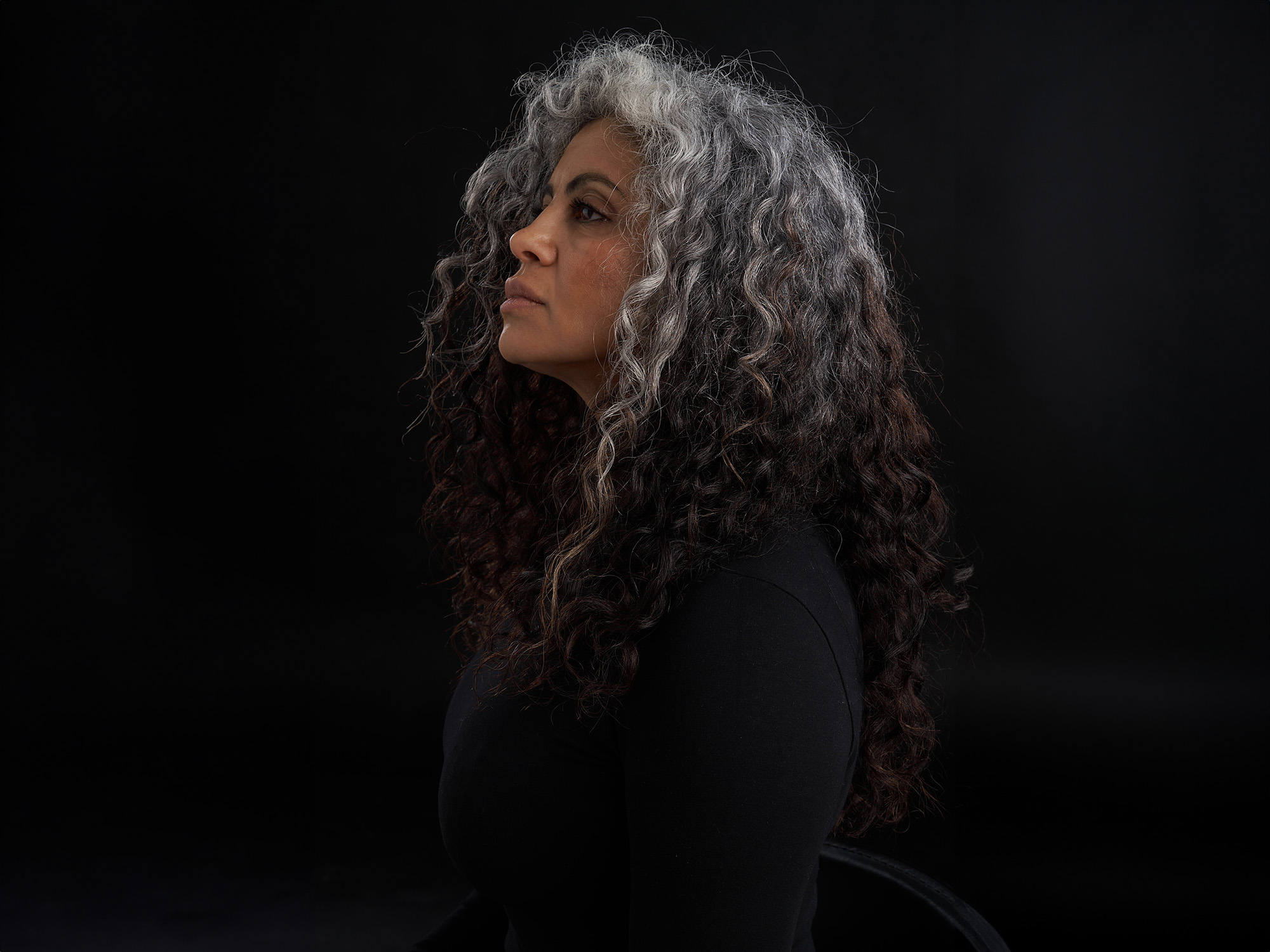 Furat Jari © Johan Eriksson
Program
Saturday 18 November
13.00 – 13.45
Free
Swedish
Gothenburg City Library
Such as in a mirror: Furat Jari mirrors Adam Christensen
The Iraqi Swedish actor Furat Jari mirrors Adam Christensen's work How is your World?
"Welcome to a dinner with friends. Here we get to listen in on a conversation that takes place between a group of female friends. We will hear laughter, discussions, expressions of joy, we go high and low and everything in between."
Furat Jari's parents' political activism in Iraq has shaped her artistry and choice of roles and contexts. She has been involved in several theater performances, film and television productions, sha has been on the board of Angereds Teater and worked as a curator for Dance and Theater Festival in Gothenburg. Jari is currently working on a documentary where she follows her mother's political work in Iraq and highlights the historical importance of art and theater in relation to today's Iraq, which is characterized by corruption and an increased image of threats against artists.
Such as in a Mirror is a series of intimate presentations where one artist mirrors another artist's work. Each occasion implies a new encounter with an invited poet, musician, dancer, or other artistic practice, who through their own creative understanding interprets an artwork in the biennial exhibition forms of the surrounding futures. Such as in a Mirror generates meetings between diverse artistic practices and allows them to unfold and wrap into each other. Free range is given to the personal and subjective interpretation, with the hope of encouraging the audience to do the same.
Adam Christensens How is Your World? interweaves biographical anecdotes with theatrical moments resulting in a series of fabric works infused with love desire melancholy and loss. Christensen stages the domestic and everyday as a spectacle, with each hand stitched drape opening a window onto possible futures through various facets of the artist's being.