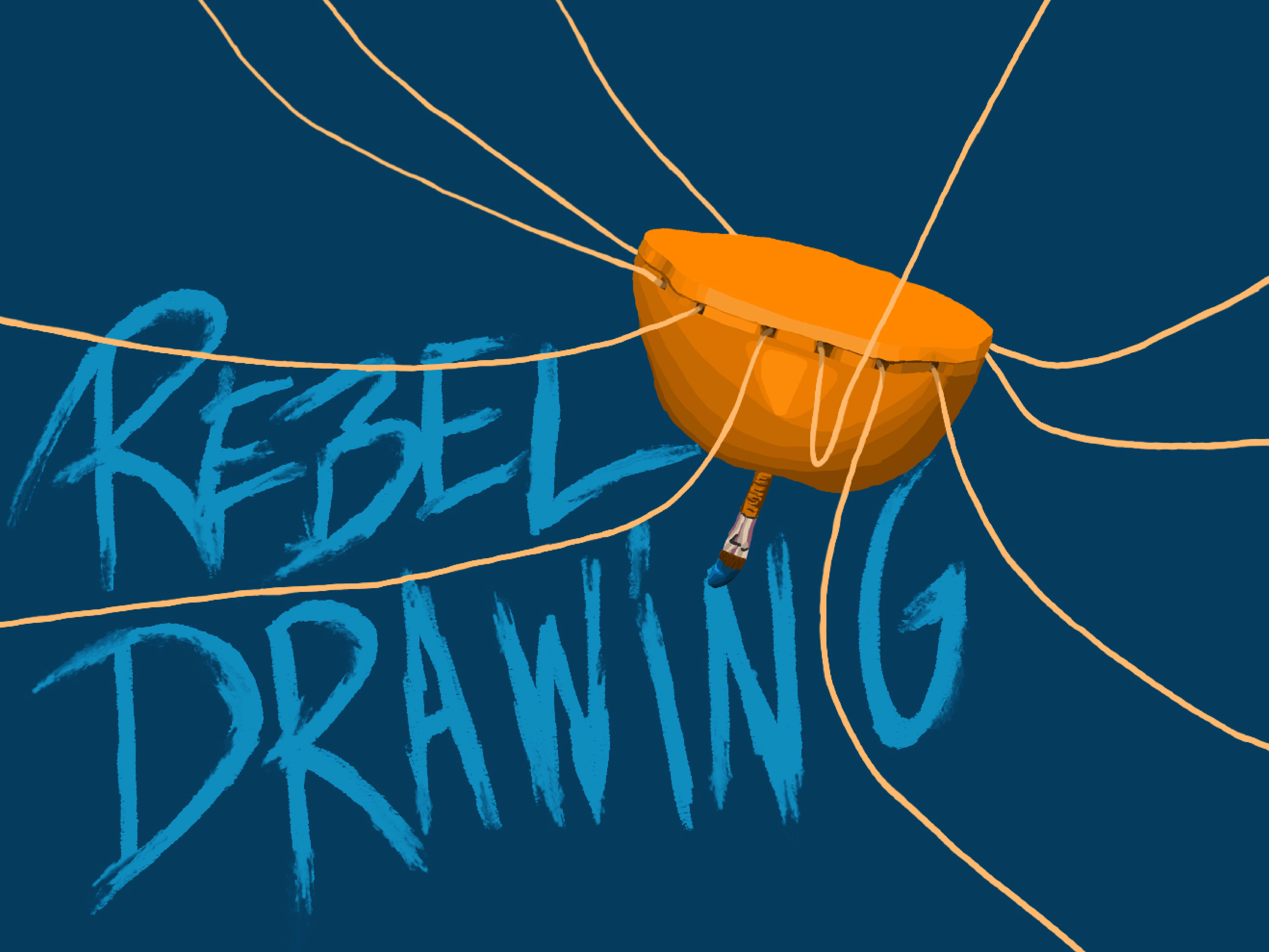 Program
Saturday 30 September
13.00 – 16.00
English
Röda Sten Konsthall
Status Queer: Rebel Drawing 
In this workshop artist duo Status Queer (Kolbrún Inga Söring & Sam Message) will work with participants to explore utopias through queer and trans memory. To do so they will use their Together Tools — tools for mark-making that can only be used by many hands at the same time. 
Our cultural institutions do not represent us, not ALL of us. LGBTQ+ people have historically faced eradication and suppression in such spaces. While much progress has been made, many groups under our broad umbrella continue to face barriers in accessing both pathways into professions in the sector as well as in participating in cultural life. Through this boisterous, playful and space-claiming workshop, Status Queer reimagines GIBCA's exhibition forms of the surrounding futures at Röda Sten Konsthall with the help of workshop participants. Working with large format collective mark making, together they stick a finger up at the carefully filtered pathway from art school to artist. 
Places are limited so sign up required. All are welcome to sign up but priority is given to Status Queer's LGBTQ+ priority groups. Read more about Status Queer's priority group's and accessibility policies here. 
---
In collaboration with