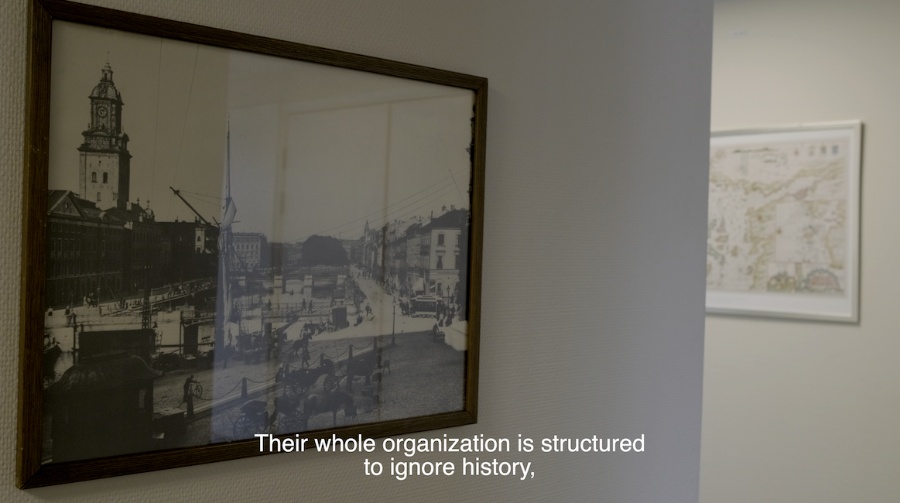 Video still from "Det är ju alltid ett jättejobb att hålla ihop ett kollektiv" by Benjamin Gerdes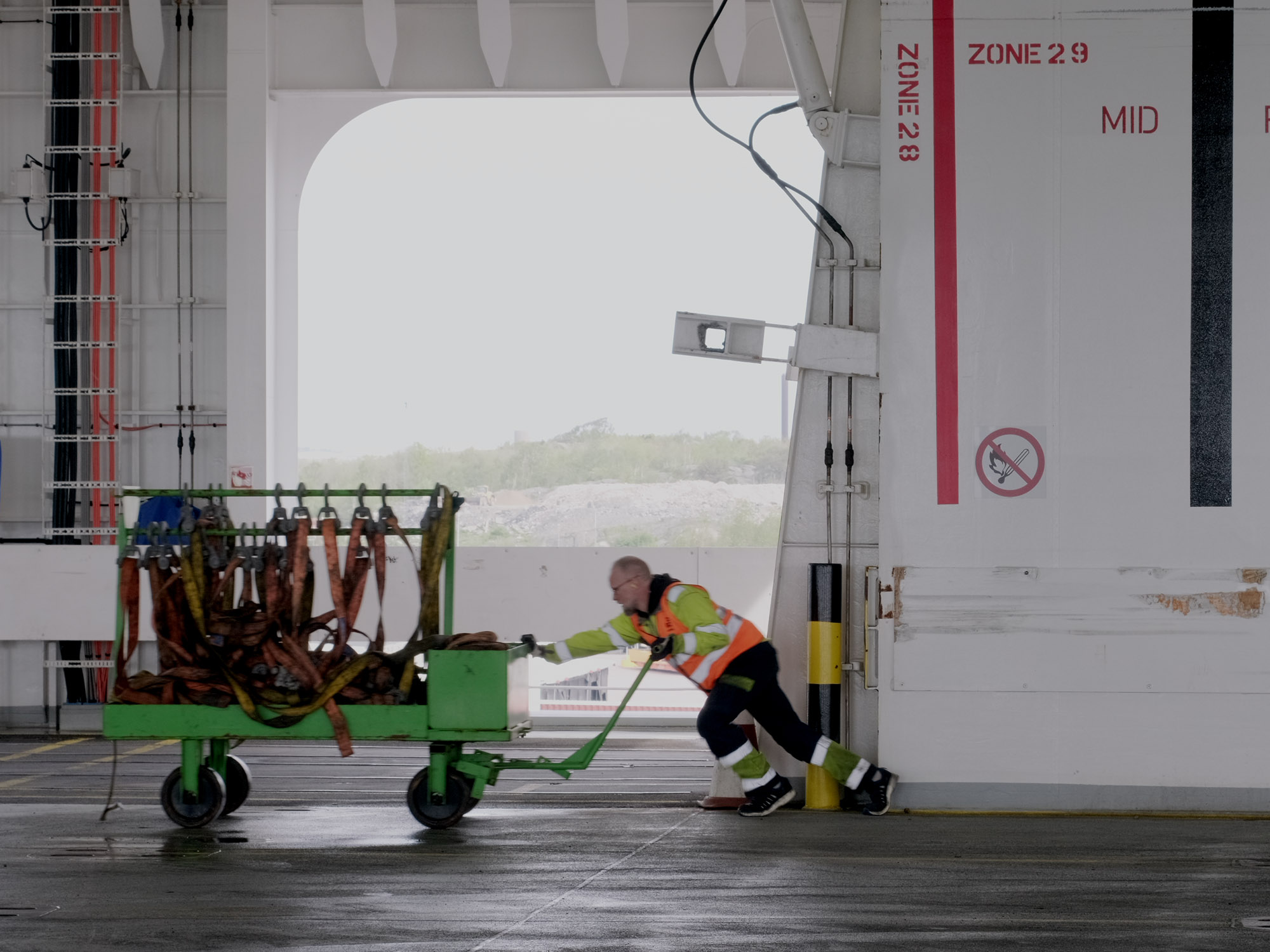 Video still from "Det är ju alltid ett jättejobb att hålla ihop ett kollektiv" by Benjamin Gerdes
Program
Saturday 2 October–Saturday 2 October
19.00 – 22.00
Free entrance
English
Skogen, Masthuggsterrassen 3 SE-413 18 Göteborg
How to Haunt the System: Can Ghosted Labour Be Collectivized?
(Global 

Logistics

, Data, 

Cities

, Art)

 

 




SEMINAR

 
Expanding upon Benjamin Gerdes's video projects made in collaboration with the Swedish Dockworkers Union for the edition in 2021 of the biennial, this "assembly of the unseen"—a series of workshops, talks, and other creative interventions—explores ways to connect underrepresented labour sites and struggles related to logistics and software industries. It will pair events in two cities with ports and tech industries—Oakland, California and Gothenburg—to propose strategies for connecting local tensions to global networks. Contributors will come from logistic labour, film studies, design, ethnography, geography, architecture, art, sociology, and urbanism, with performative interventions and creative input from workshop participants into the co-creation of more viable and compelling streaming assemblies. The workshop is open to all who are interested in understanding the workings of the world differently. Together, how can we haunt the system? 
Partners: Skogen, Kungl. Konsthögskolan/Royal Institute of Art, Pro Arts Gallery and Commons Oakland, CA.

With support from US Embassy Stockholm on the Occasion of Gothenburg's 400th Anniversary
---
Participants
The seminar is organised by artist Benjamin Gerdes.
Participants: Charmaine Chua, Katy Fox-Hodess, Latipa (Memory and Resistance Laboratory), Julia Lindblom and Elena Raviola.
---
Visitor information
The keynotes on October 2 be streamed and responded to at Pro Arts Gallery and Commons Oakland, US as well as on social media channels of the biennial.
The seminar is accompanied by a workshop on two occasions, October 3 and October 30. The workshop is open to everyone and registration is open at info@skogen.pm.

Read more here.