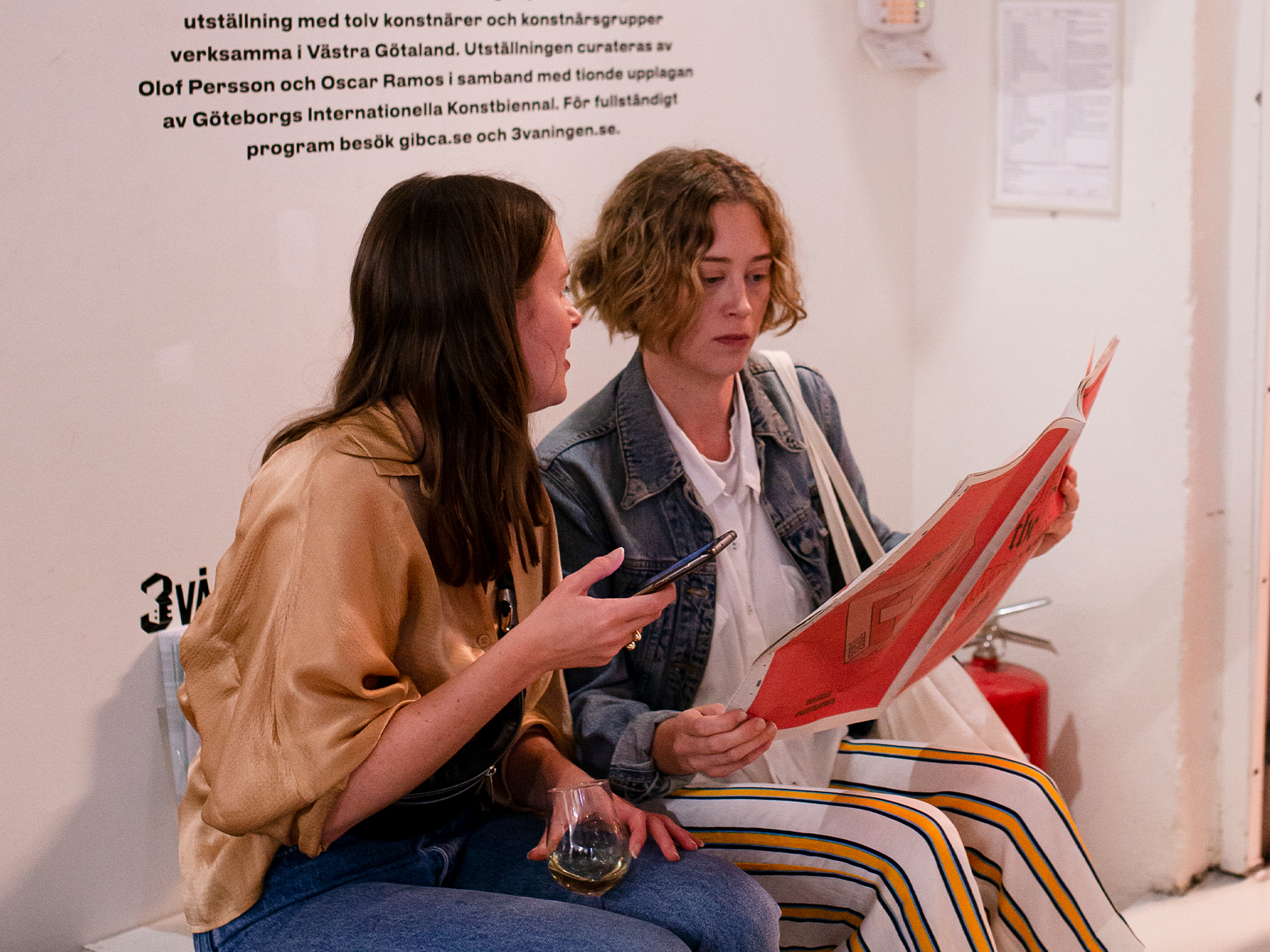 Visitors reading GIBCA newspaper. Photo: Rebecka Bjurmell.
Publications
Newspaper
The GIBCA newspaper contains information about the thematic, exhibitions, programs and interviews with participating artists as well as programs for the GIBCA Extended network.
Guide
The visitor guide contains the curator's words on the thematic and arenas, as well as works texts and biography of the artists.