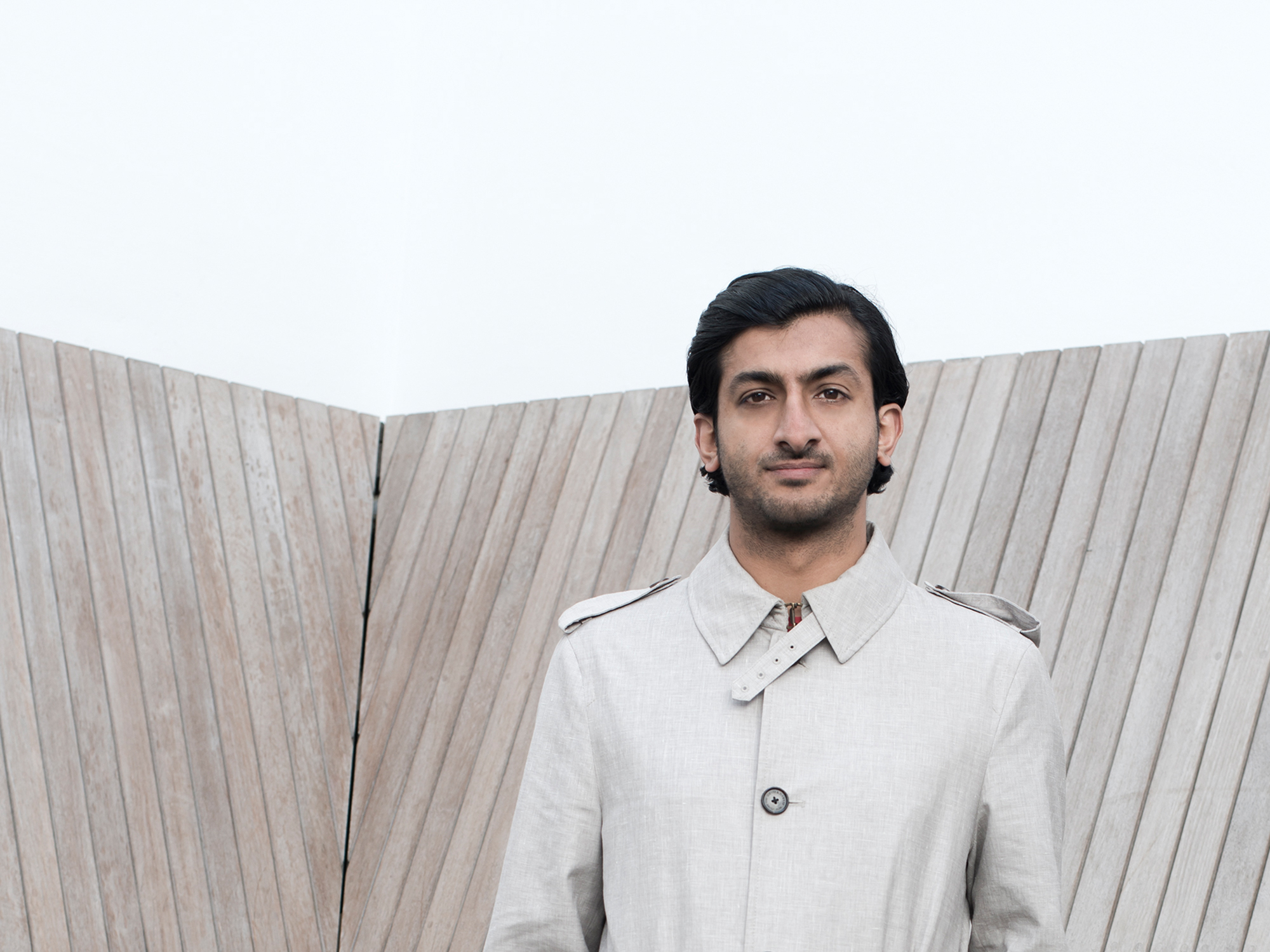 Nav Haq. Photo: M HKA
Curator
Nav Haq
Röda Sten Konsthall as the organiser of Göteborg International Biennial for Contemporary Art (GIBCA) is delighted to announce the appointment of Nav Haq as curator of the ninth edition of GIBCA. GIBCA 2017 will run from September 9 to November 19 and take place at Röda Sten Konsthall along with various selected collaborative venues throughout the city of Gothenburg.
Concerning his appointment and the curatorial direction of GIBCA 2017, Haq says:
"I'm very happy to have been invited to work on the ambitious and experimental initiative that is the Göteborg International Biennial for Contemporary Art. GIBCA has been extremely positive in responding to my thoughts about the next edition in 2017, for which I will look to engage with some fundamental questions about Europe, the formalisation of its values, and the fine line between protection and violence. I will place emphasis on a subject of core socio-political relevance—that of secularity. What happens to secularity during moments of crisis? What role should secularist thought have in society today? And what might culture do when failed by political regimes? Perhaps it might form some unexpected alliances in working towards new modes of secularity. I'm looking forward to working with GIBCA on a project that I hope is of genuine socio-cultural relevance to Gothenburg."
Nav Haq is Senior Curator at M HKA – Museum of Contemporary Art Antwerp. Haq's research interests as a curator and writer lie at the meeting points of culture and politics, theory and practice. He has considered the conditions of art's internationalism along with its relations to the 'institution' of art, seeking to reorient both. Haq was previously Exhibitions Curator at Arnolfini, Bristol, and Curator at Gasworks, London. He has curated many monographic exhibitions with artists such as Hassan Khan, Cosima von Bonin, Shilpa Gupta, Kerry Tribe, Imogen Stidworthy, Alexandre Estrela, Hüseyin Bahri Alptekin and Otobong Nkanga. Group exhibitions have included Superpower: Africa in Science Fiction (2012) together with Al Cameron; Museum Show – a major historical survey of (semi-fictional) museums created by artists (2011); the two-person exhibition The Sea Wall presenting works by Haegue Yang and Felix Gonzalez-Torres (2011); Lapdogs of the Bourgeoisie: Class Hegemony in Contemporary Art, together with Tirdad Zolghadr (2006-09); and Contour Biennial 2007, Mechelen, Belgium. At M HKA he co-curated the group exhibition Don't You Know Who I Am? Art After Identity Politics together with Anders Kreuger in 2014, and curated the interdisciplinary exhibition Energy Flash: The Rave Movement in 2016. Haq is on the editorial board of the online research platform for the L'Internationale confederation of European museums. In 2012 he was recipient of the Independent Vision Award for Curatorial Achievement, awarded by Independent Curators International, New York.
GIBCA is organised by Röda Sten Konsthall.
Director Röda Sten Konsthall: Mia Christersdotter Norman.
Artistic Director GIBCA 2017: Stina Edblom.