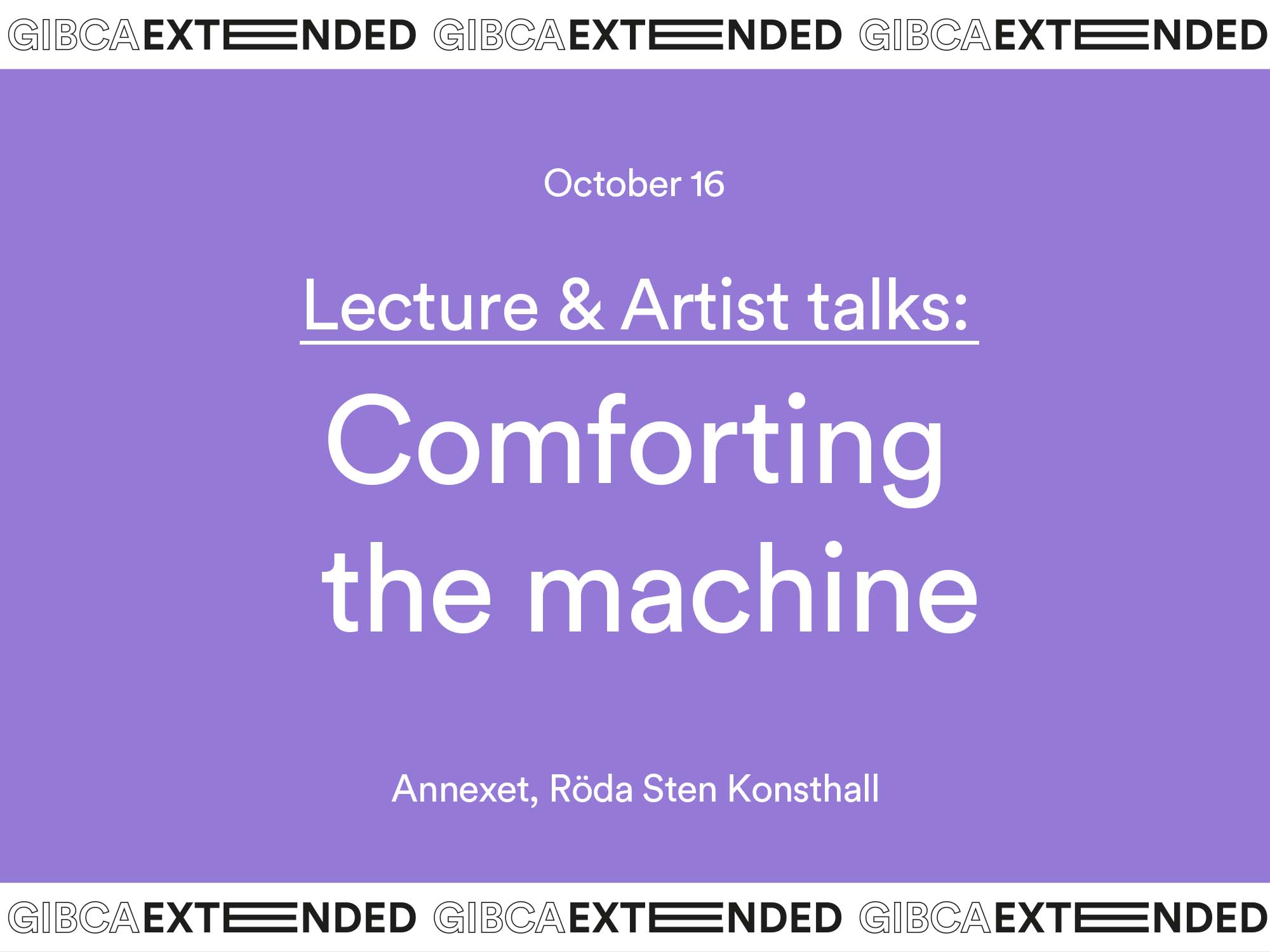 Program
lördag 16 oktober–lördag 16 oktober
14.00 – 17.30
Engelska
Röda Sten Konsthall
Lecture & Artist talks: Comforting the machine
With: Amila Puzić, Charlotta Hammar, Dominika Kemilä, Kah Bee Chow, Kasra Seyed Alikhani, Klara Andersson, MC Coble, Mercè Torres Ràfols, Nina Mangalanayagam, Nontokozo Tshabalala, Shogo Hirata, Simona Dumitriu, Tawanda Appiah, Trinidad Carrillo
The GIBCA Extended regional exhibition Comforting the machine showing at 3:e Våningen presents artworks by ten artists based in the Västra Götaland region. Relevant and poignant, these ten voices carefully brought together by curators Tawanda Appiah and Simona Dumitriu clamour and claim presence in the city with force and resilience.
To mark the end of an exhibition that puts emphasis on reverberation, movement and multiplied presence, the artists, curators and an esteemed guest lecturer, will host an afternoon of interactions.
The finissage programme of Comforting the machine will be held in the "Annexet" room at Röda Sten Konsthall, hosted and introduced by curator Amila Puzić.
---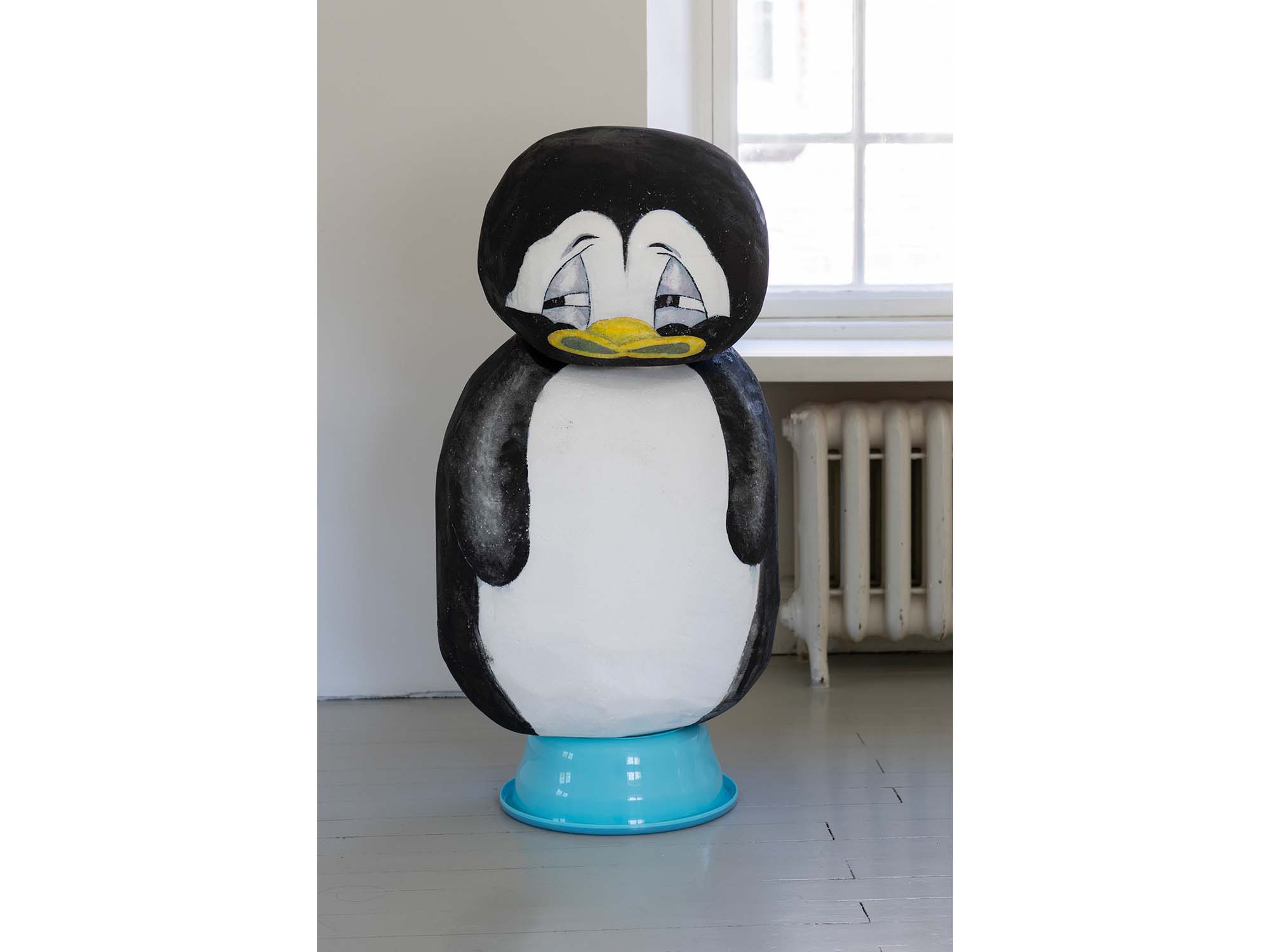 Bild: Kah Bee Chow. Detail from Bottom Arrangement (Top), 2021. Courtesy of the artist. Image by Lena Bergendahl.
---
Programme:
2 pm: Guest lecture: "A path along the bottom" by Kah Bee Chow
3 pm: Fika Break
3.20 pm: Panel 1: Dominika Kemilä, Kasra Seyed Alikhani, MC Coble, Mercè Torres Ràfols, Trinidad Carrillo (moderated by Simona Dumitriu)
4:20 pm: Break
4.30 pm: Panel 2: Charlotta Hammar, Klara Andersson, Nina Mangalanayagam, Nontokozo Tshabalala (recorded message), Shogo Hirata (moderated by Tawanda Appiah)
5:30 pm: The End

Guest lecture: "A path along the bottom" by Kah Bee Chow
"A path along the bottom" will depart from recent developments in the rubber glove industry in Malaysia and travel from there onwards. For her recent exhibition, Chow wrote:
Bottom is an unceasing sense of wrongness and sorrow. Bottom might be understood as a position of submission but it can also speak of a capacity to receive, to ingest and absorb. Bottom is the vantage point from which to question what constitutes the Top in our world.
Bio: Kah Bee Chow is an artist who lives and works in Malmö. Her bowel movements are currently regular.
The event will be held in English. The room has a capacity of 50 chairs, and we will work with a "first come, first served policy".
Organised by curators Tawanda Appiah and Simona Dumitriu