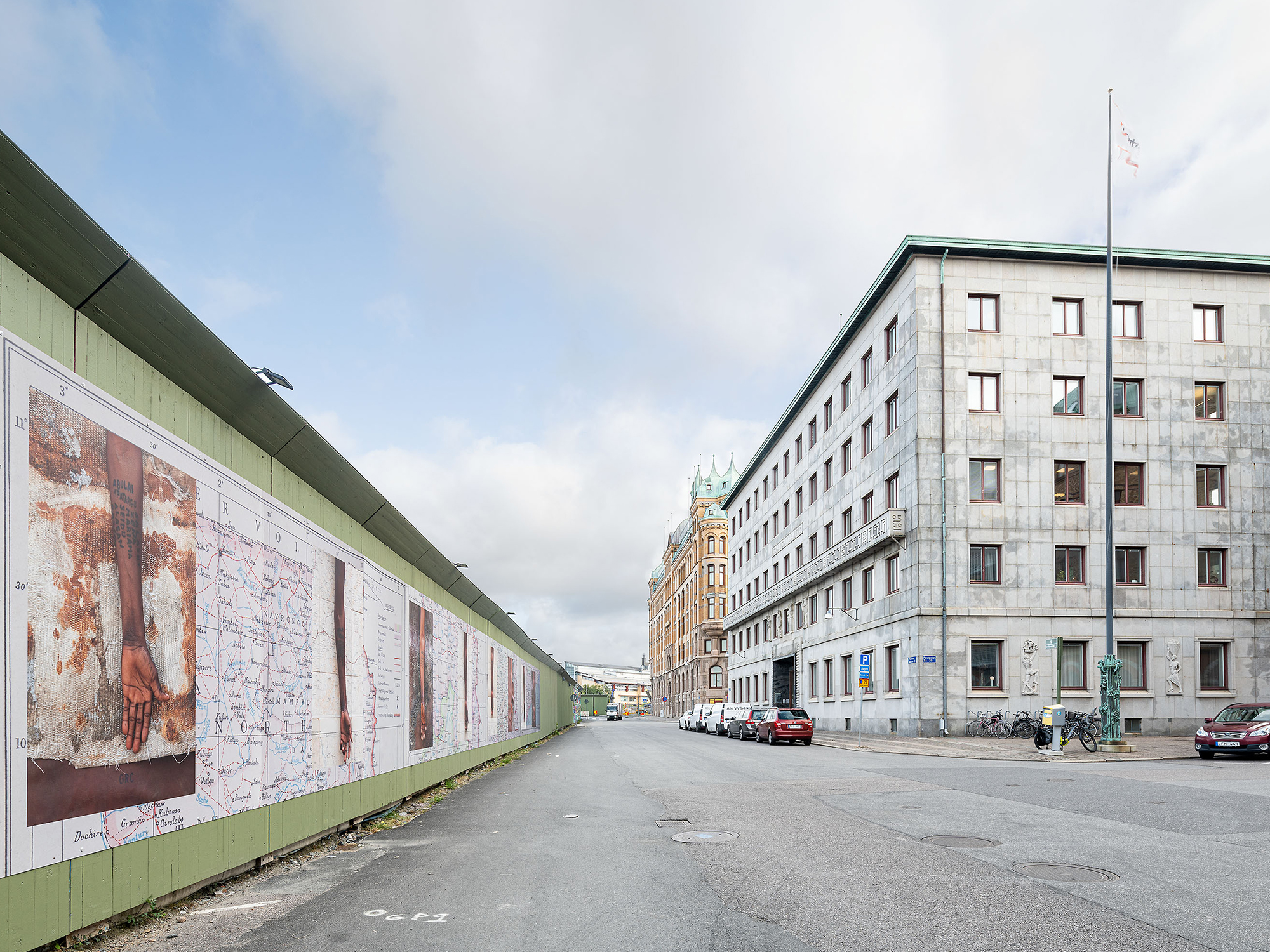 Franska tomten, Göteborg. Photo: Hendrik Zeitler
Franska tomten
The so-called Franska tomten (the French lot) at Packhusplatsen 4 in Gothenburg Harbour, got its name in 1784 when it was exchanged for the Caribbean Island of Saint-Barthélemy as part of a trade agreement between Sweden and France. While the French were given free trade rights in Gothenburg, Sweden took over the colonial administration of Saint-Barthélemy. Until 1847, Sweden's involvement on the island was primarily concerned with the slave trade. In 1878 the territory was sold back to France.
Today the capital of Saint-Barthélemy is still called Gustavia after Swedish King Gustav III. But in Gothenburg there are no official memorials at the French lot commemorating the shared history of the two places. The legacy of the colonial trade, however, is most definitely part of Sweden today. Swedish export goods such as herring and iron were pivotal in the transatlantic slave trade—and lay the foundation for Sweden's industrial society and welfare state. The building originally erected for Sahlgren's Sugar Refinery in Gothenburg, established in the eighteenth century using cane from West Indian plantations, was taken over in the nineteenth century by the textile industry. The spinning mill evolved into Gamlestaden's Factories, which in 1907 became the point of departure for the SKF ball bearing factory, where Volvo was formed in 1929.
Today the French lot also includes the Transatlantic shipping company's former headquarters, flanked by the Court of Appeal for Western Sweden. Starting in 2019, GIBCA will be inviting artists to relate to the historical layers that link together Saint-Barthélemy and Gothenburg Harbor, as well as to the connections between trade and injustice from a broader perspective.
The artworks are produced by Göteborg International Biennial for Contemporary Art (GIBCA) in collaboration with Trafikverket.