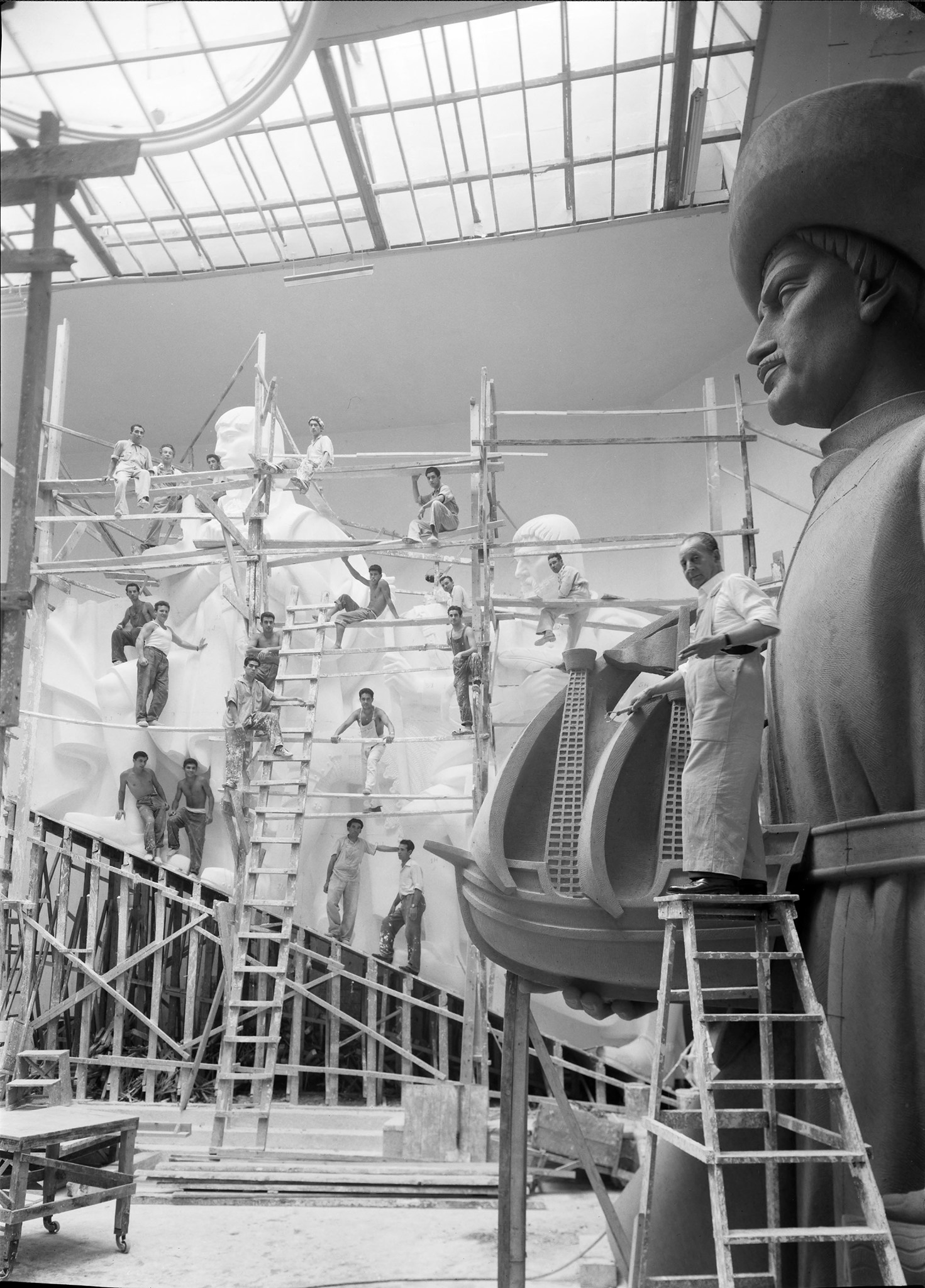 Program
Tuesday 31 August–Tuesday 31 August
17.00 – 18.00
English
Online
The launch of PARSE journal issue: On the Question of Exhibition Part 2
Göteborg International Biennial for Contemporary Art invites you to an online event with the participation of Lisa Rosendahl, curator of the 2019 and 2021 editions of the biennial. The event marks the launch of PARSE Journal issue: On the Question of Exhibition Part2 and addresses questions such as "What are the similar concerns and disconnects, and the challenges and opportunities of confronting colonial histories in exhibition?"
Schedule:
17:00 Introduction from editor Nick Aikens
17:15 Lisa Rosendahl on the framework behind The Ghost Ship and the Sea Change, exhibitions as important platforms for artists and curators to experiment with historical narration.
17:30 Barbara Neves Alves on Portuguese colonial monument building, exhibitions as powerful tools of propaganda and their legacy.
17:45-18.00 Discussion with editors and audience
On The Question of Exhibition editor Kjell Caminha moderates a discussion between Lisa Rosendahl, curator of the 2019 and 2021 editions of Göteborg International Biennial for Contemporary Art –  The Ghost Ship and Sea Change, and author of Part 1 text: The Biennial Form and the Narration of History and designer and researcher Barbara Neves Alves, author of Part 2 text: Turned to Stone: the Portuguese Colonial Exhibitions Today.
Join the event live using the zoom link: https://gu-se.zoom.us/j/63623714896
Read the current and previous issues of PARSE journal here.