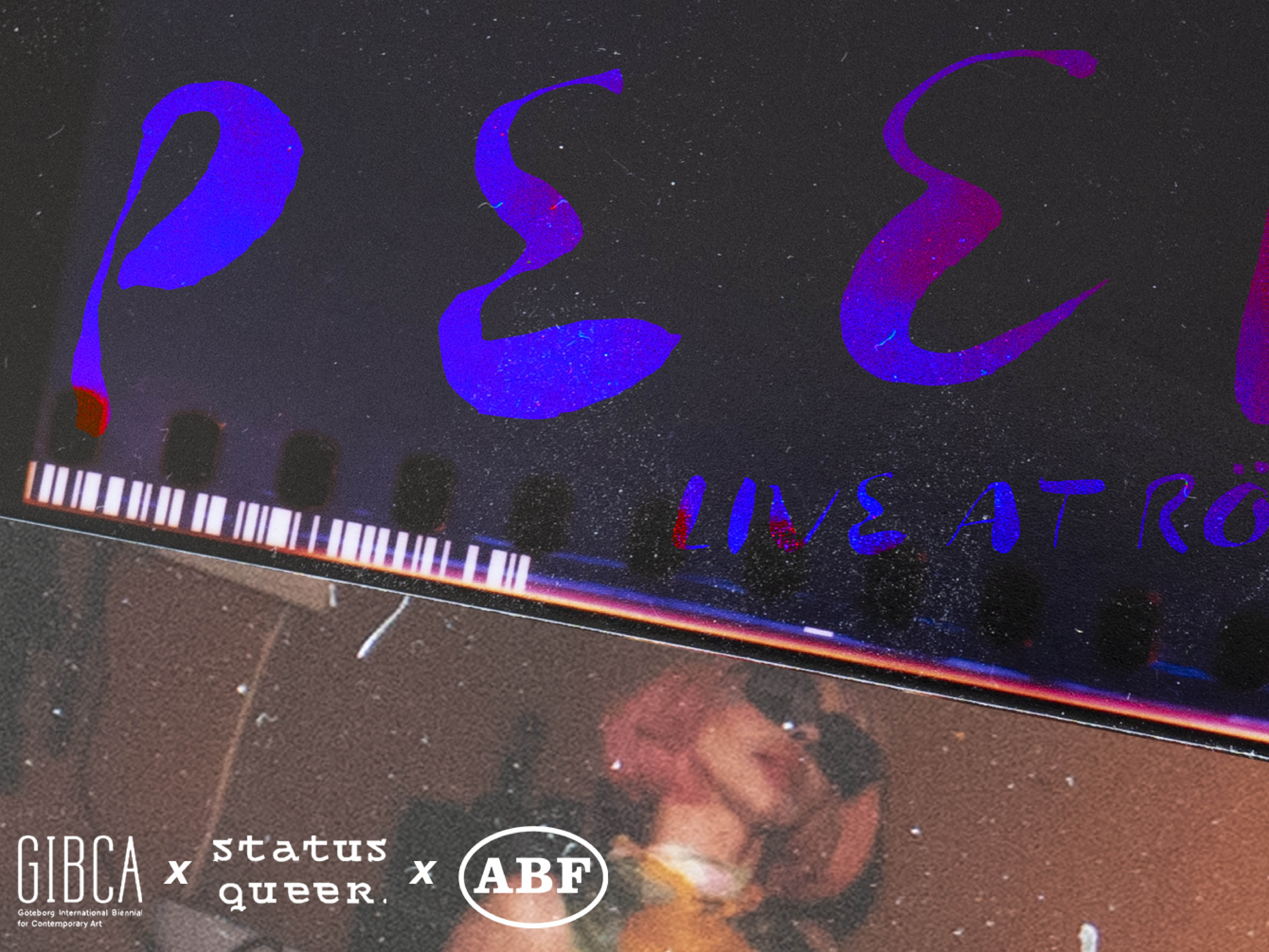 Program
Wednesday 11 October
18.00 – 19.00
Free
English
Röda Sten Konsthall
Status Queer: PEEK! Live @ GIBCA
PEEK! We're not just daring you, we're demanding you to. During this playful performative tour of GIBCA's exhibition forms of the surrounding futures at Röda Sten Konsthall, artist duo Status Queer will be tearing down the walls of institutional snobbery with their drag characters Meatling the Meatbaby (Sam Message) and Sinfluencer (Kolbrún Inga Söring). 
It's no secret that most art spaces are highly inaccessible. The more marginalised you are, the less likely you are to be able to access the cultural spaces we are all supposed to be stakeholders in. In their workshop "Rebel Drawing", which took place on September 30th, Status Queer worked with local queer and trans communities to collectively produce text, sound and image. For this edition of PEEK! Live, the duo will translate and recombobulate these fragments into a gender-bending, rule-breaking and boundary-crossing challenge to the norms of the gallery space.   
PEEK! Live is a part of Status Queer's project PEEK! — where they capture reactions to their outrageous drag characters in public spaces in collaboration with photographer Elsa Groener. 
---
In collaboration with