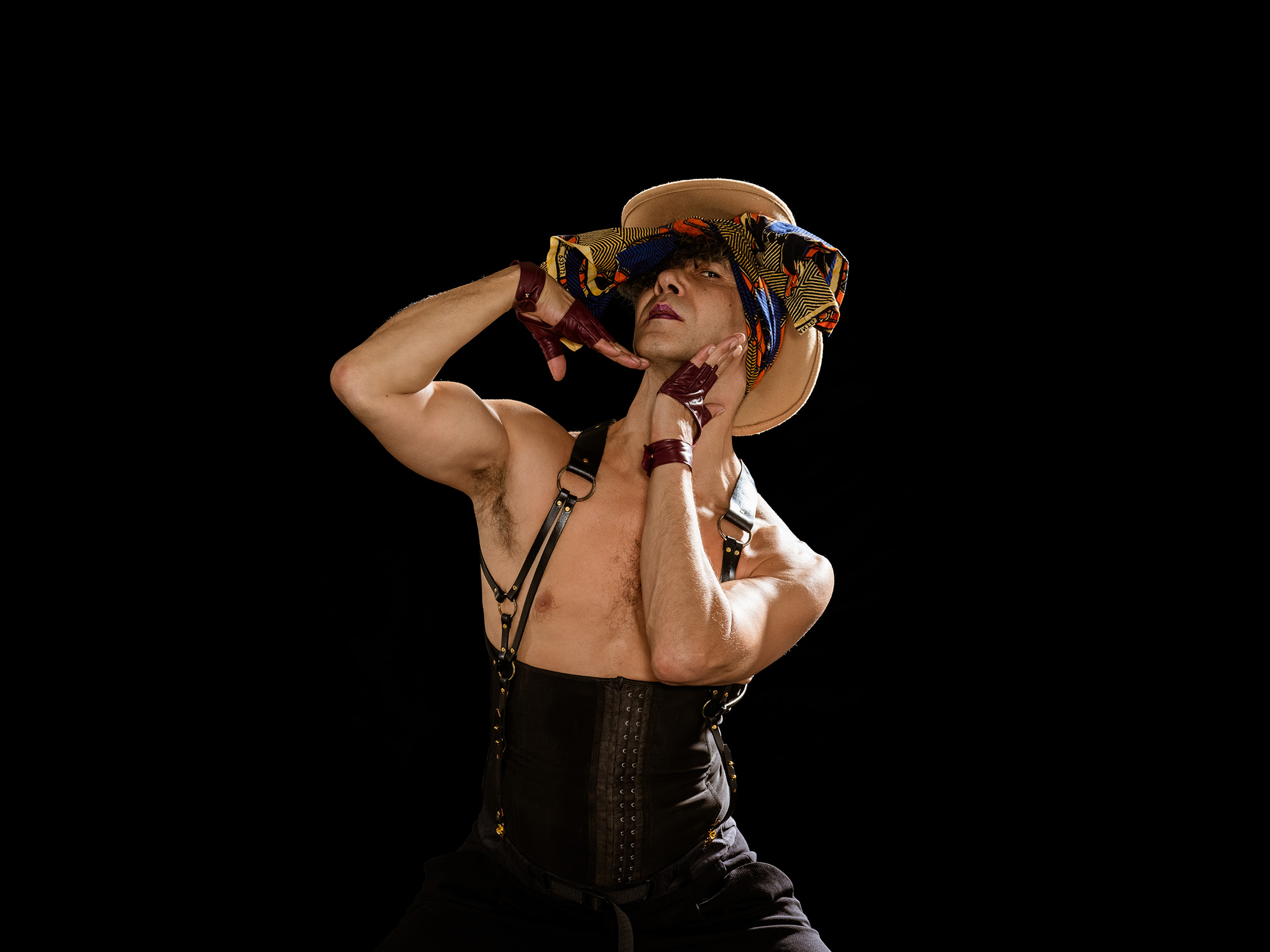 John-Paul Zaccarini © Andrea Davis Kronlund
Program
Saturday 7 October
15.00 – 20.00
English
Röda Sten Konsthall restaurant
Southnord

2023 –

Program Launch hosted by GIBCA
Southnord is a newly established platform that makes space for black and afro-nordic artists. For GIBCA, Southnord is presenting "MixRace MixTape", a performance lecture by John-Paul Zaccarini. In addition, the extensive programme for this autumn's inaugural artfest at Kulturhuset in Stockholm will be launched.  
---
Program  
Possibility to view the exhibition at Röda Sten Konsthall 12:00-15:00 
3 pm
Welcome by Sarah Hansson, Artistic Director of GIBCA, and the day's curator, Nkule Mabaso. Mabaso is director of Natal Collective an independent production company active internationally in the research and presentation of creative and cultural Africana contemporary art and politics. She is also PhD researcher at HDK Valand (Academy of Art & Design, Faculty of Fine, Applied and Performing Arts), University of Gothenburg.  
Southnord platform and program launch. Presentation of the exhibition "The Threshold is a Prism" and the artfest Southnord x Kulturhuset by founder, Marcia Harvey Isaksson, followed by a conversation and Q + A with Nkule Mabaso on the importance of making space and of telling a multitude of stories from a multitude of perspectives.  
3.45 pm 
Short break 
4 pm
Performance lecture by John-Paul Zaccarini, PhD, is Professor of Performing Arts at Stockholm University of the Arts. "MixRace MixTape" is a stand-up, hip-hop, spoken word journey of passion, hope and humour that takes you on a lush poetic journey through everyday racism, homophobia and male privilege. Intellectual pop videos combine with verbal dexterity in this unique and provocative performance. John-Paul is an award-winning solo theatre artist and a poet, and describes himself as: "a Dragademic, working class, queer hip-hop, drama clown queen of colour. Homo-funky and street spunky, serving up South London shade and immigrant working class realness, he blends the brains with the bitch and the spectacular with the serious." 
4.40 pm
John-Paul Zaccarini in conversation with Nkule Mabaso followed by an Q + A.  
5 pm
Short break  
5.10 pm
Practice based presentation by Vanessa Ansah-Pewudie followed by conversation with Nkule Mabaso followed by an Q + A. 
Vanessa Ansah-Pewudie also known as DJ Nessa is a well-known name within Gothenburg's cultural scene as a facilitator, moderator and DJ. She lets the old meet the new by smoothly mixing soul, house, alternative r&b, electronic, funk, disco, afrohouse, afrobeats and more together. Vanessa works with social and cultural subject with an antiracist and inclusive perspective.
5.30 – 8 pm
DJ Vanessa Ansah–Pewudie, snacks and drinks!