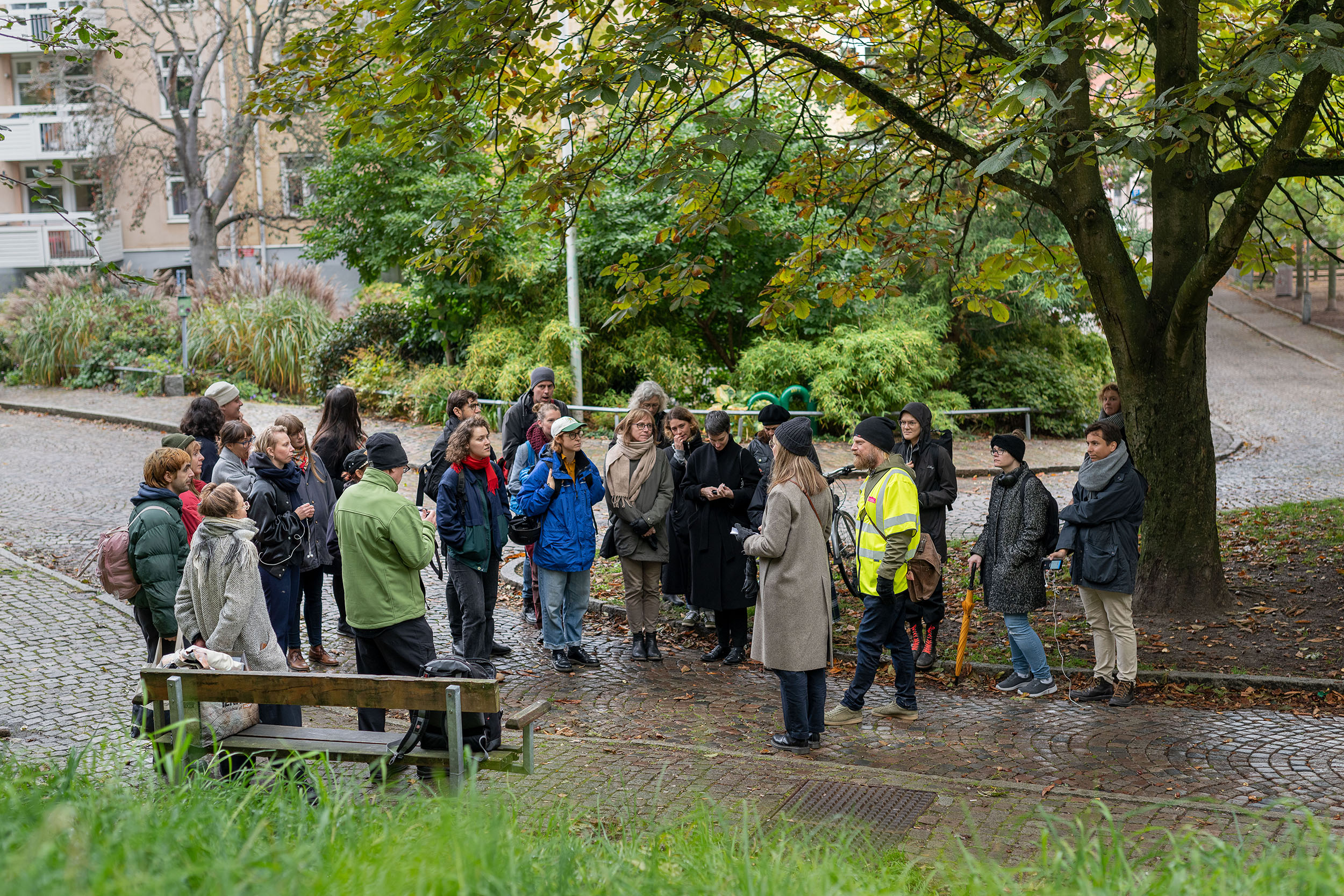 Ljudvandring med Pia Sandström och Tom Wennberg, 2019. Photo Hendrik Zeitler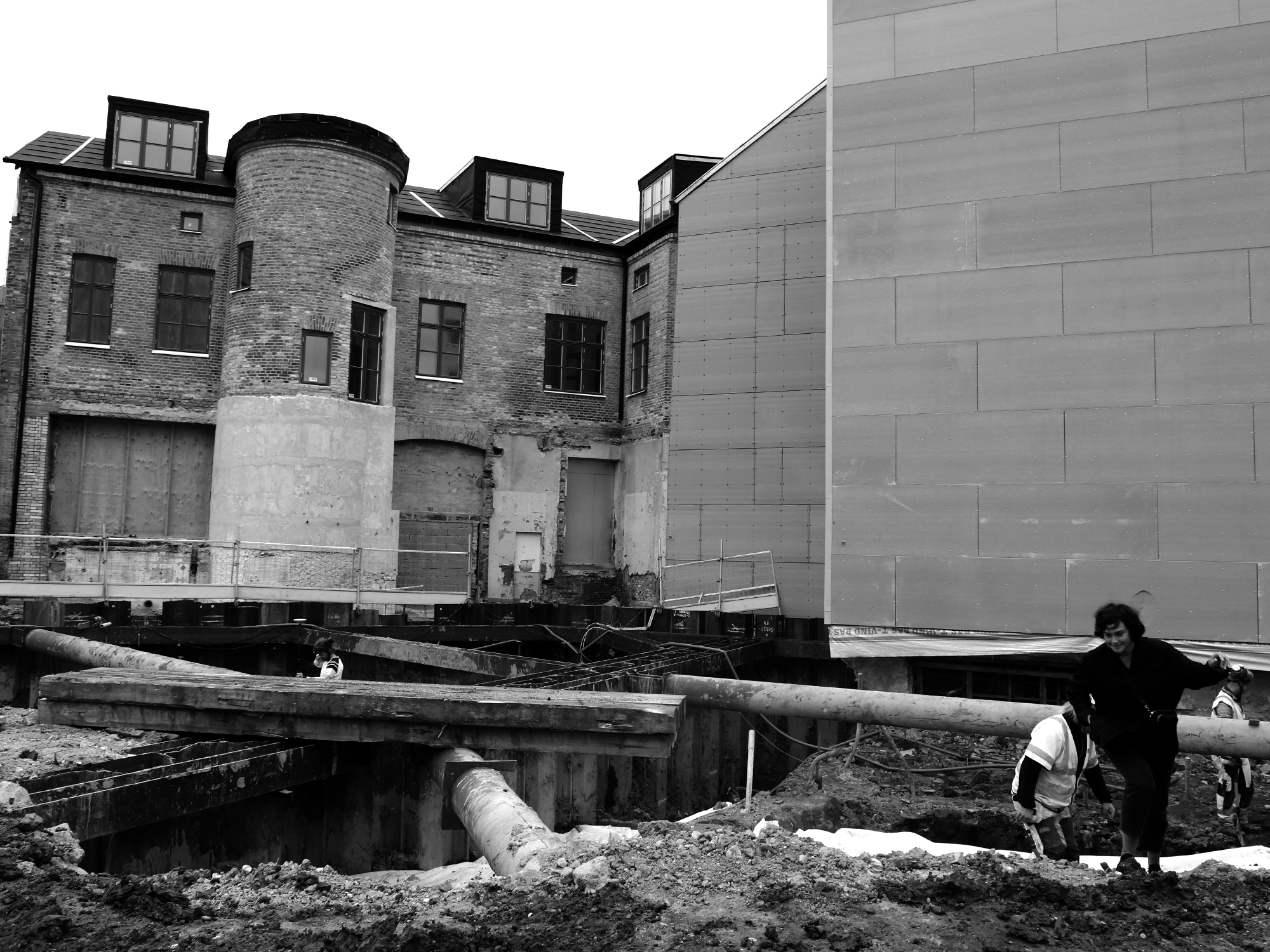 Foto: Elin Liljeblad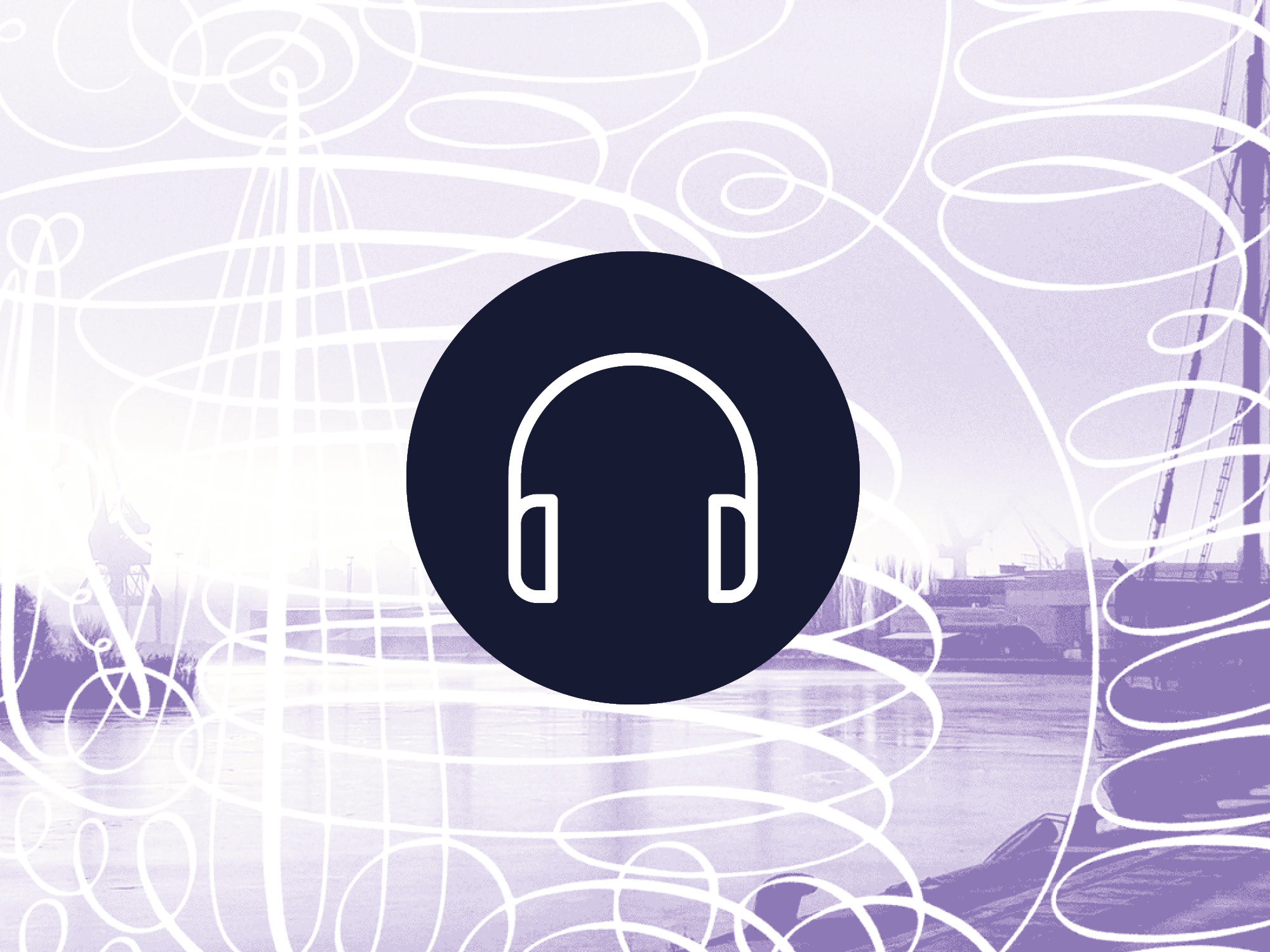 Program
Thursday 28 October
16.00 – 17.30
Gratis. Föranmälan krävs
Svenska
Haga
Soundwalk with artist Pia Sandström
Join us for a soundwalk with artist Pia Sandström. The walk follows the soundpiece Klangbotten (Mörkerseende), presented in premiere in the eleventh edition of the biennial, and is structured as a collective listenind and a conversation with the artist.  
Meet up at Järntorget in Gothenburg, from where we will walk together in Haga. The programme takes approximately 90 minutes.

---
Besöksinformation
We meet at: Järntorget, Gothenburg
Download the GIBCA app by clicking on the link, or by searching for "gibca" in the App Store or on Google Play. The artwork is best experienced in headphones on site.
d(-_-)b  We recommend that you charge your smartphone and bring an umbrella in case it rains. And don't forget your earphones!