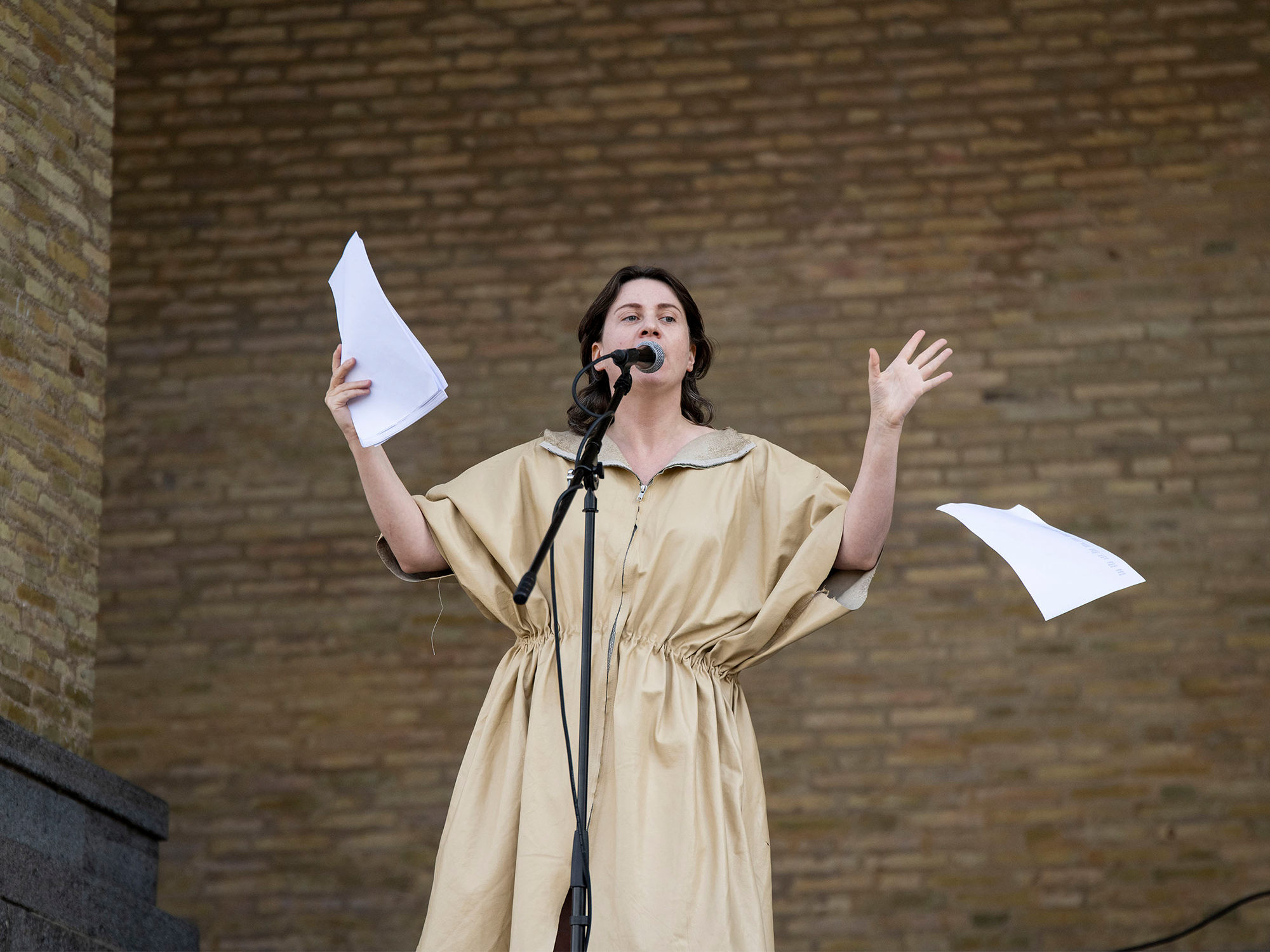 Ania Novak, To the Aching Oarts! (Manifesto), Performance GIBCA 2023 © Ellika Henrikson
Program
Thursday 9 November
17.30 – 18.30
English
Röda Sten Konsthall
Roundtable conversation: Is the future queer?
Welcome to a roundtable conversation about the queer future, or what might stand in the way of it becoming a reality.
The discussion takes GIBCA 2023 – forms of the surrounding futures as its starting point and will touch on issues raised in the curatorial concept by João Laia, the works of the artists in the biennial, and current public debate.
The biennial proposes an "expanded notion of queer" to challenge dominant narratives and repressive societal norms. It encourages us to embrace difference and multiplicity to fight the increasing social and political divide.
One example of how to employ the "expanded notion of queer" that Laia puts forth, is found in the critical -and queer theorist José Esteban Munoz's book Cruising Utopia (2009). There Munoz says that "queerness, if it is to have any political resonance, needs to be more than an identarian marker and to articulate a forward-dawning futurity". How can we understand this statement, and does it hold relevance for how to imagine a queer future?
Participants: Conny Karlsson Lundgren, Arman Heljic, Sanna Samuelsson, Sarah Hansson – Artistic Director GIBCA (moderator)
NOTE* The exhibition is open until 5:30 p.m
---
In film, text, image and performance, artist Conny Karlsson Lundgren investigates themes around social, political, and private identities – often based on a fascination for the archive as both a carrier of information and as a mechanism for control. With interdisciplinary methods, alternative realities and social agreements are reshaped through experiences, acts of resistance, desires, and secret codes. Karlsson Lundgren is based in Stockholm and Hoby Mosse. He is currently working on Sweden's first LGBTQ+ monument, planned for inaugeration in Gothenburg in November 2023, and his upcoming solo exhibition at Bonniers Konsthall, Stockholm, opening in 2024.
Arman Heljic has obtained a degree in English Language and Literature at the University of Tuzla and an M.A. degree in Critical Gender Studies at the Central European University. He has been an activist in youth movements and LGBTQIA movements in Bosnia and Herzegovina, Hungary, Germany and The Netherlands. In the last decade queer art and activism have been a focus of his interest. He is currently a PhD student at Gothenburg University researching Roma feminist and queer communities and art as a form of resistance in Europe. He also teaches Critical Romani Studies at Södertörn University. He is deeply committed to combatting anti-gypsyism, homo/lesbo/bi/trans*phobia and the fight for academic freedom.
Sanna Samuelsson (1987) grew up outside Linköping and lives in Stockholm. She has a master's in creative writing from HDK-Valand and was previously editor of ideas and criticism at GP. Samuelsson works as a cultural writer and has recently published Mjölkat, her debut novel which has been nominated for the Prisma Prize 2023.
---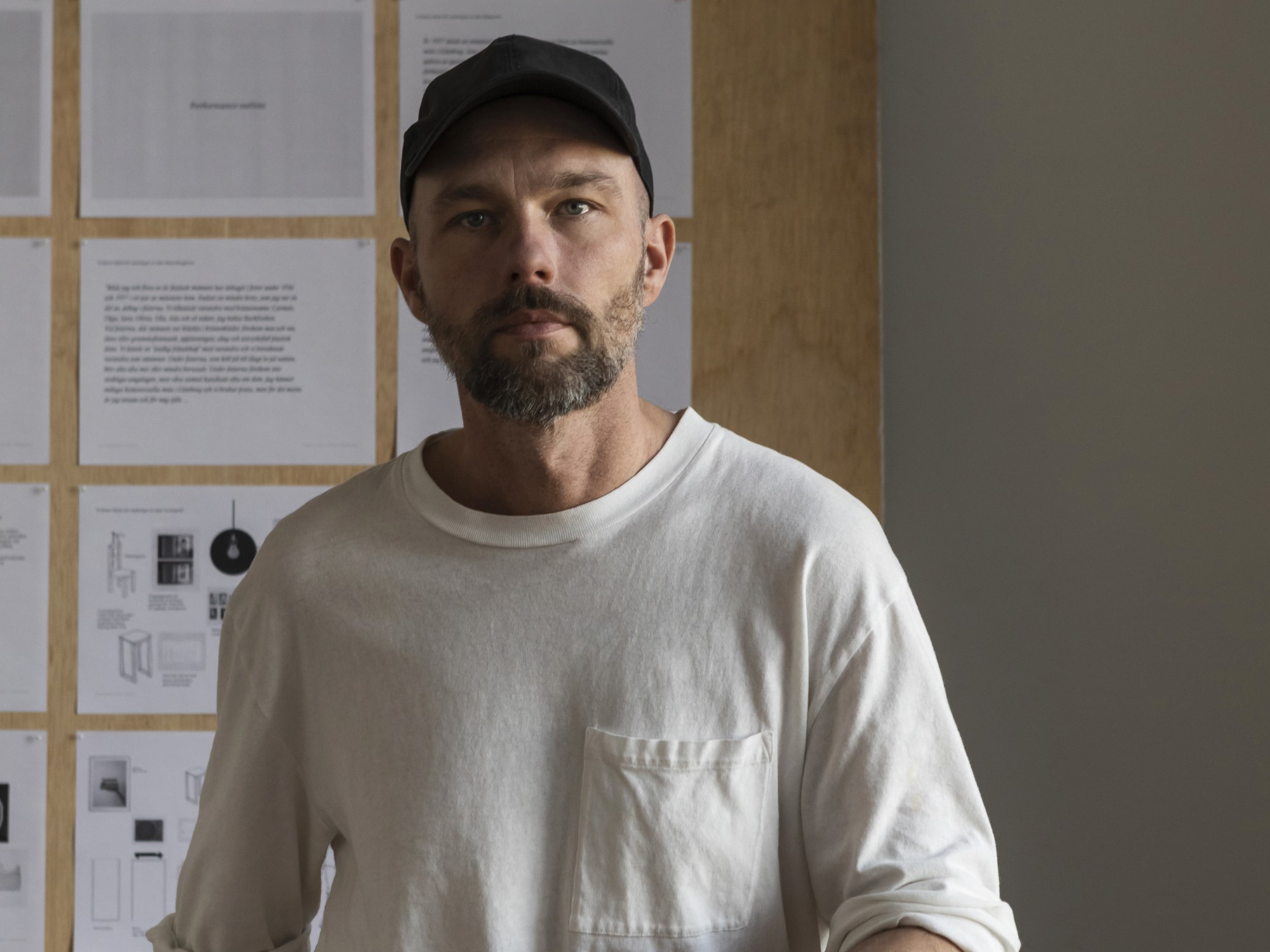 Bild: Conny Karlsson Lundgren © Mike Karlsson Lundgren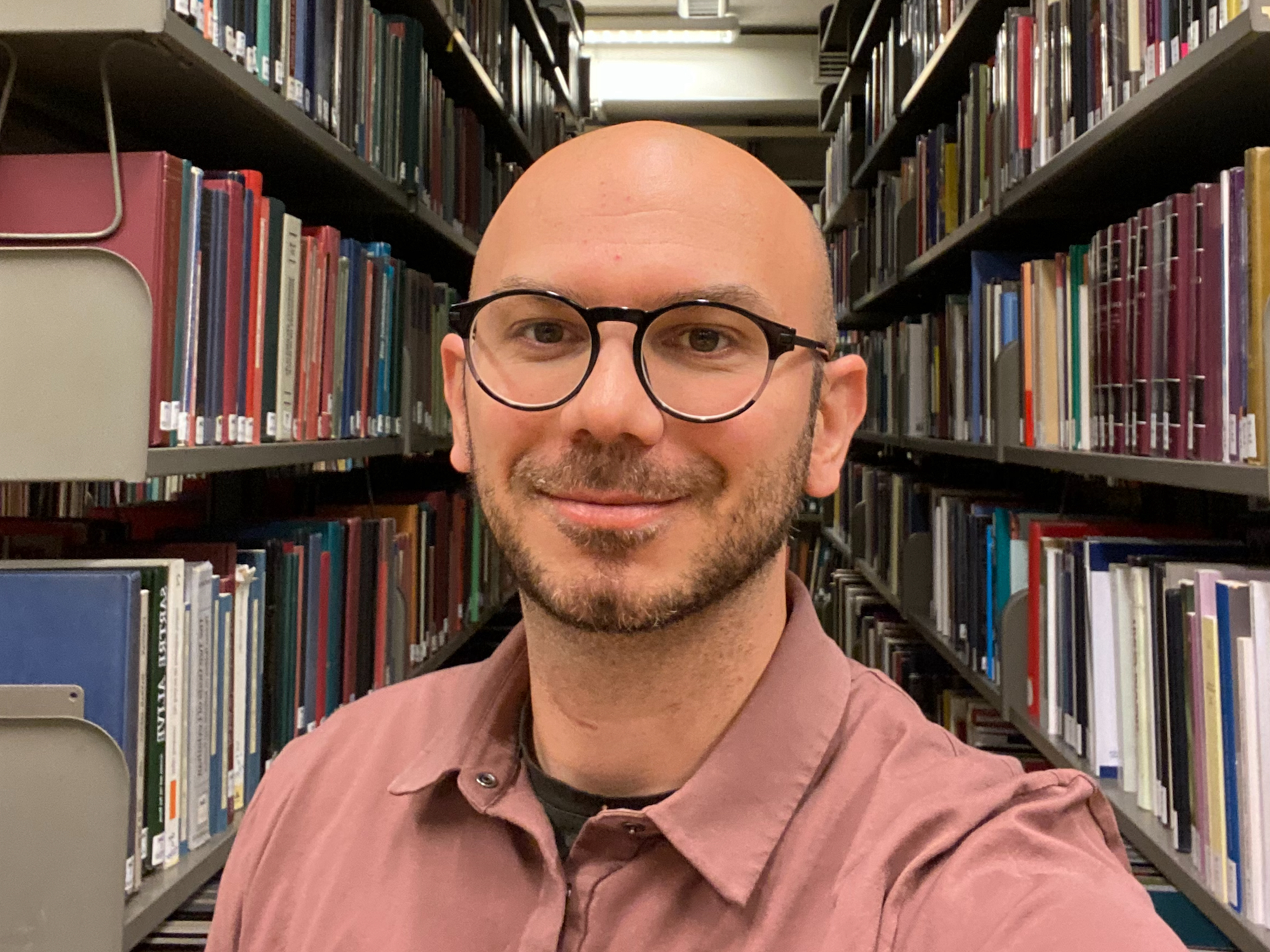 Bild: © Arman Heljic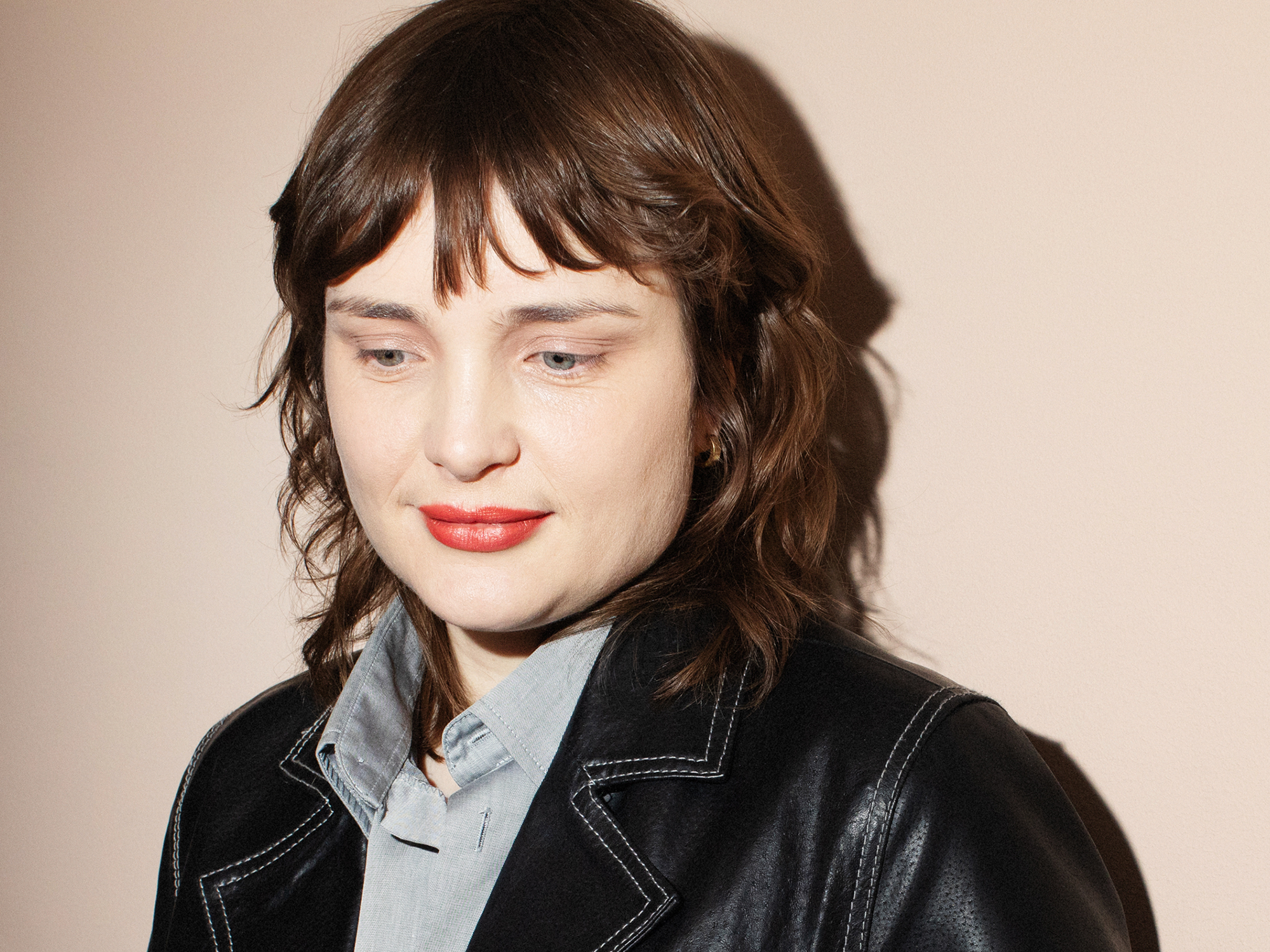 Bild: Sanna Samuelsson © Märta Thisner