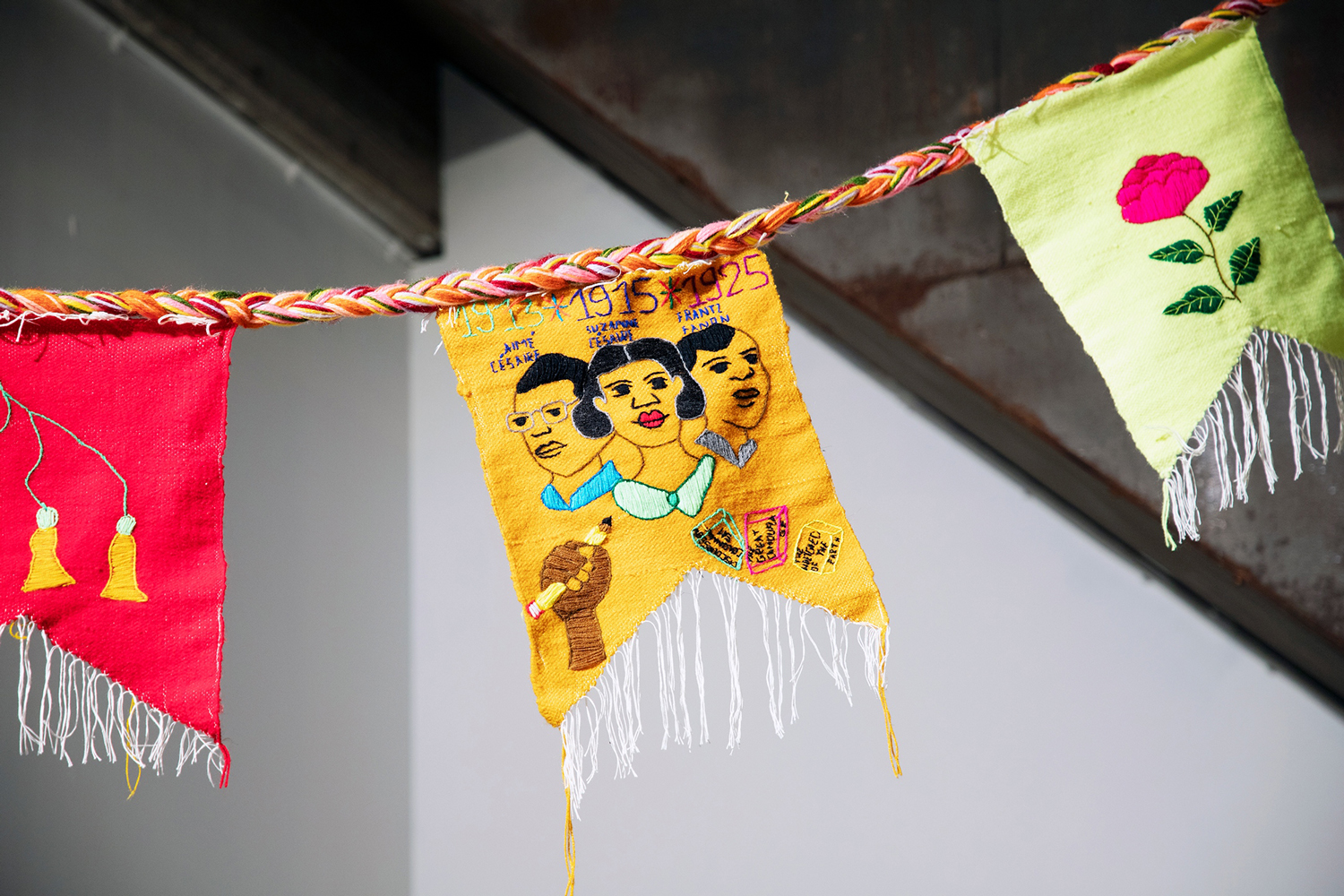 Detail "In the Celebration of Our Struggles Is Their Collapse" by Daniela Ortiz. Photo: Elin Liljeblad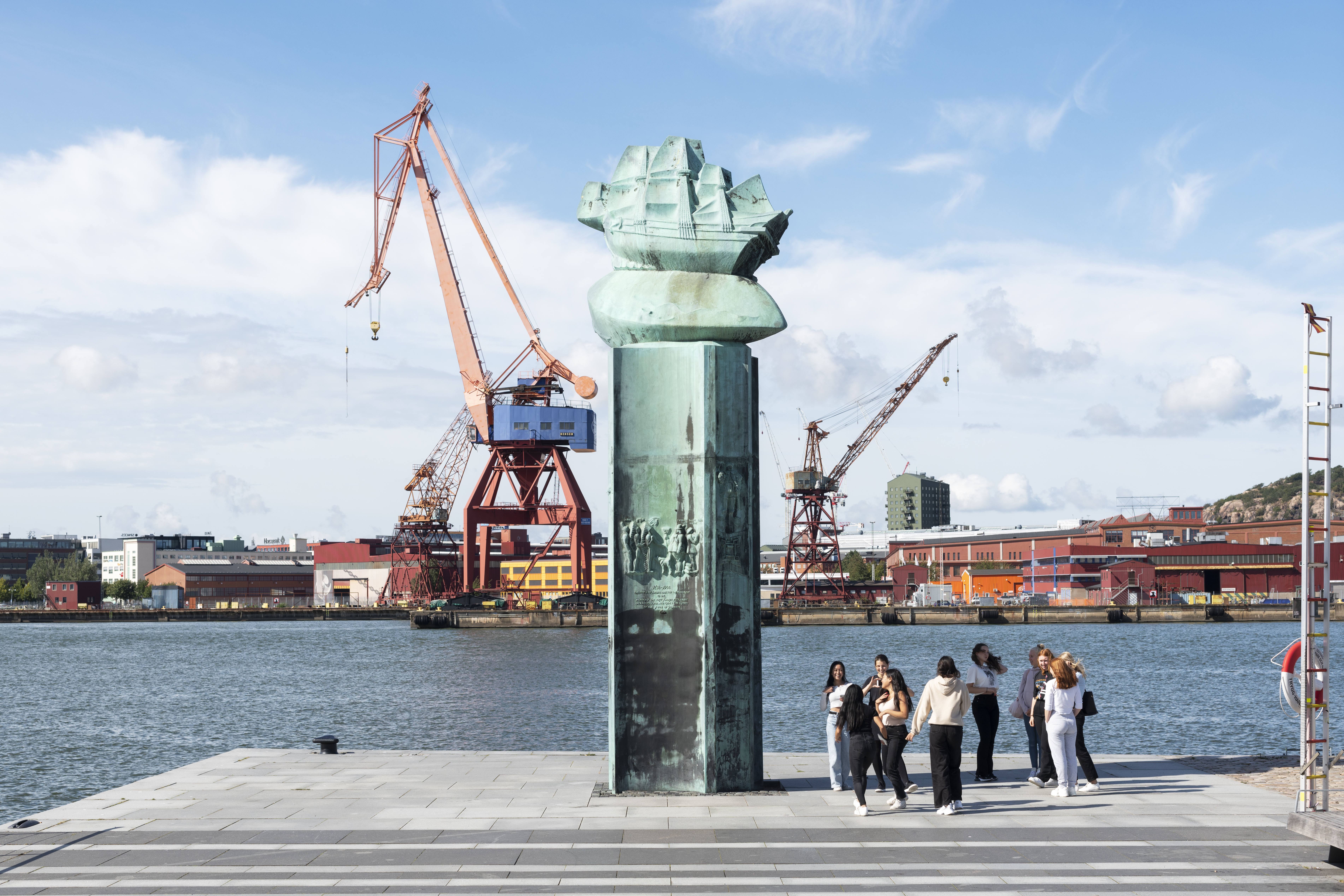 Delawaremonumentet, Stenpiren Foto: Malin Griffiths
Program
Tuesday 16 November
14.00 – 15.00
English
Stenpiren, Delawaremonumentet
Artist Talk with artist Daniela Ortiz
For the project Possible Monuments? Artist Daniela Ortiz was invited to respond to the topic of visual representation in public space in connection to Sweden's colonial past and its contemporary consequences.
Ortiz's response In the Celebration of Our Struggles Is Their Collapse proposes a textile work that narratives diverse episodes of anticolonial resistance. This work has now been produced and installed at Röda Sten Konsthall in the framework of the biennial project The Ghost Ship and the Sea Change. 
On November 16, the artist will come to Gothenburg for an artist talk. During that talk, Ortiz will present her practice and activate the work about the Delaware monument by Carl Milles located at Stenpiren in Gothenburg harbor.