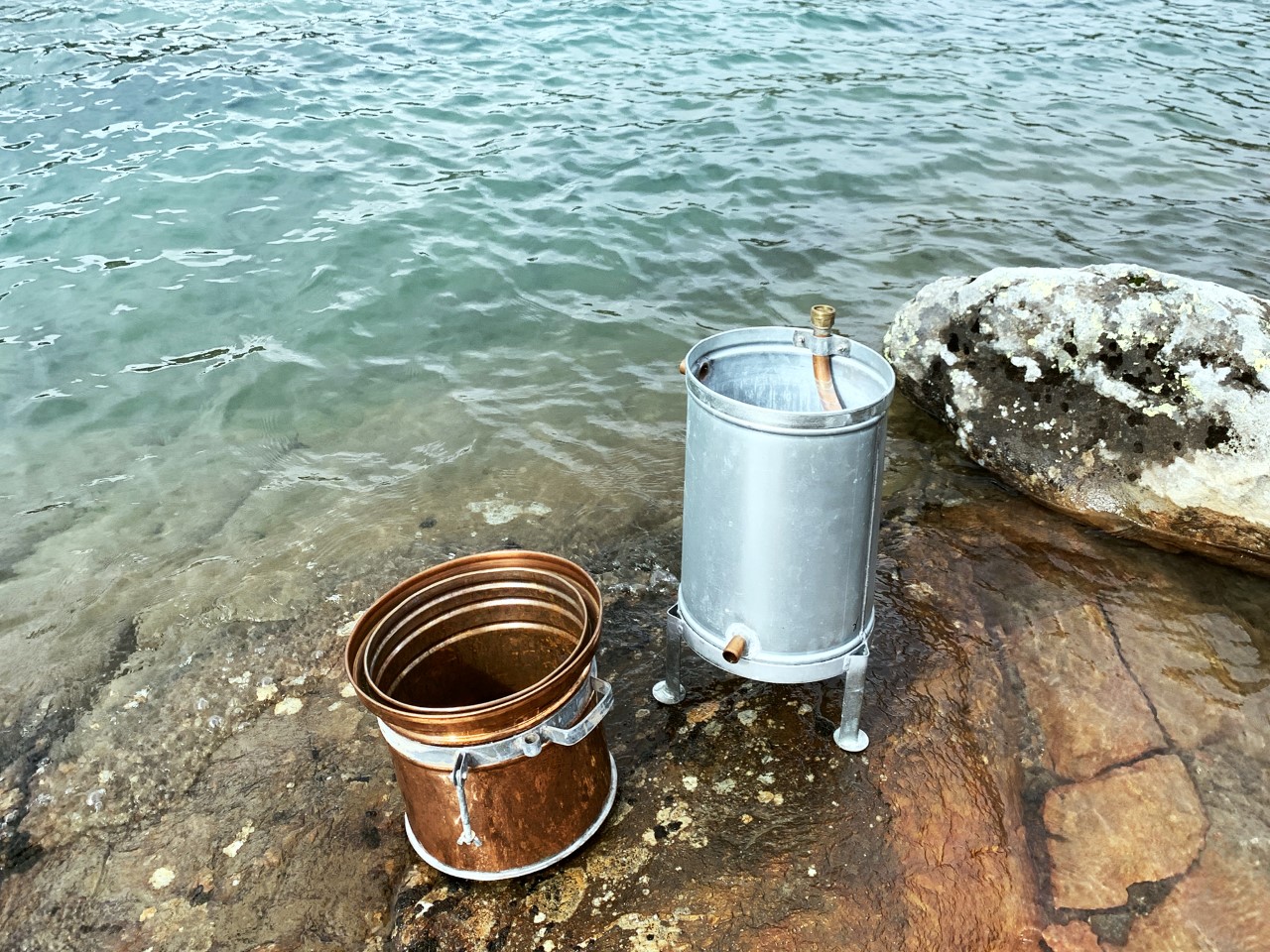 Picture by: Forêt Atelier
GIBCA Extended
fredag 10 september–fredag 10 september
14.00 – 16.30
Norra Hamngatan 12, 411 14 Göteborg
När du ser dig själv reflekterad i vatten, känner du igen vattnet som dig själv? Designforskaren Moniek Driesse och sinnekonstnären Maidie van den Bos aktiverar vattniga urbana fantasier för att ta itu med övningar av kollektiv vård. De tar deltagarna in i våra intrasslade relationer med vattendrag, olika tillfälligheter och pluriversala former av världskapande och motstånd. Som den första delen av en tvådelad serie av sensoriska upplevelser engagerar denna samarbetsinsats den imaginära byrån för stadsvatten i en performativ föreläsning som låter dig fördjupa dig i en kartografi av staden i tid och rum. Gå med för att få i dig, andas in och känna historier om vatten i Göteborg och bortom.
---
Besöksinformation
Datum och tid
10 september kl. 14:00-15:00
10 september kl. 15:30-16:30
Besöksadress
Norra Hamngatan 12, 411 14 Göteborg
---
Övrig information
There will be a limited number of twelve places available for each time slot. We will gather at the reception of the Museum of Gothenburg. Please contact Moniek Driesse to let us know that you want to participate and at what time you will be joining.
moniek.driesse@conservation.gu.se / T. 076-166 59 56
This collaboration is part of Moniek Driesse's PhD studies, developed within the framework of the Marie Sklodowska-Curie actions (MSCA) – Innovative Training Networks (ITN) funded Critical Heritage Europe Research School's "Curating the City" work cluster.
A second event of this series will take place in November. More information will follow soon.