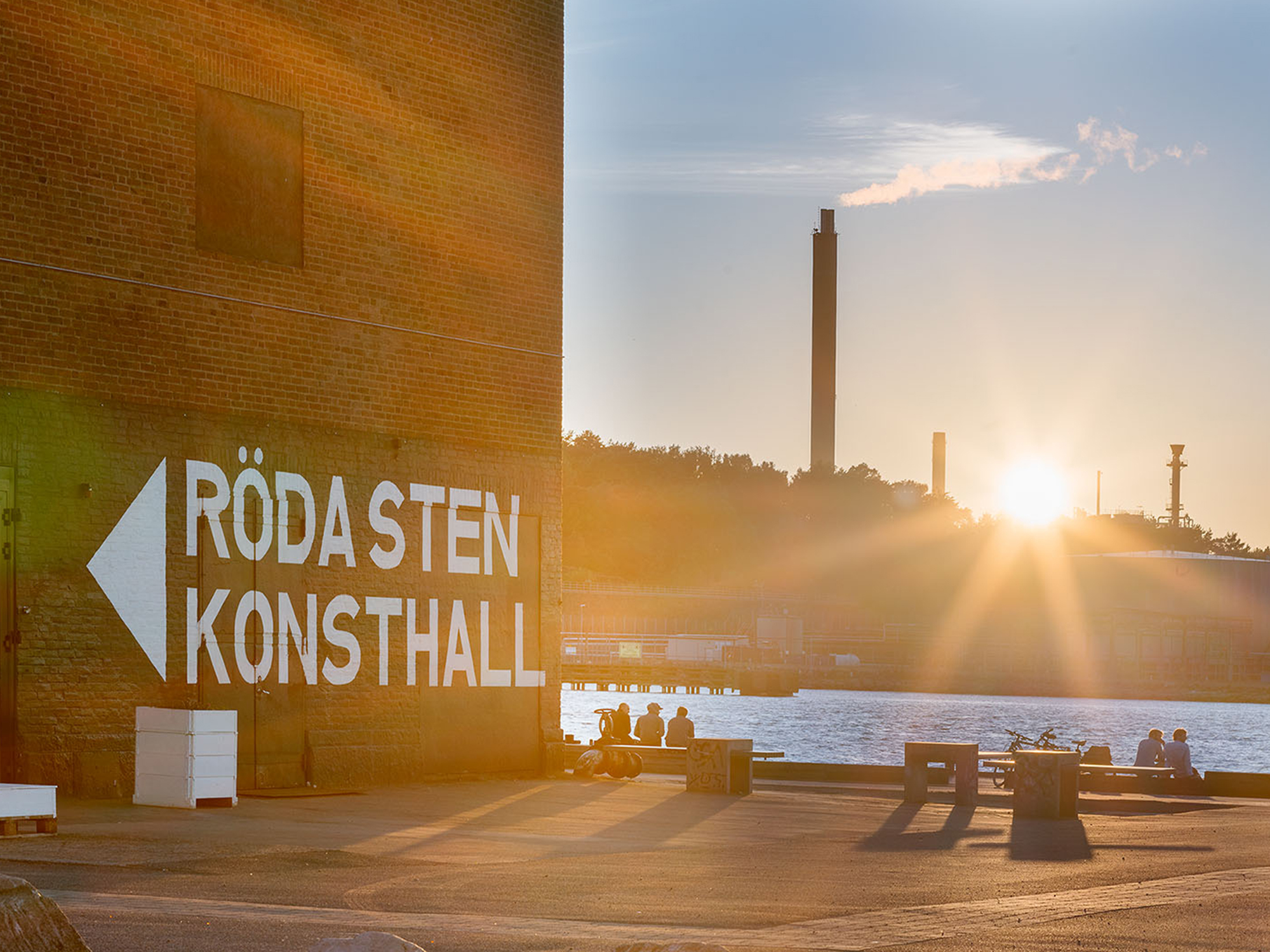 Foto/Photo: Hendrik Zeitler.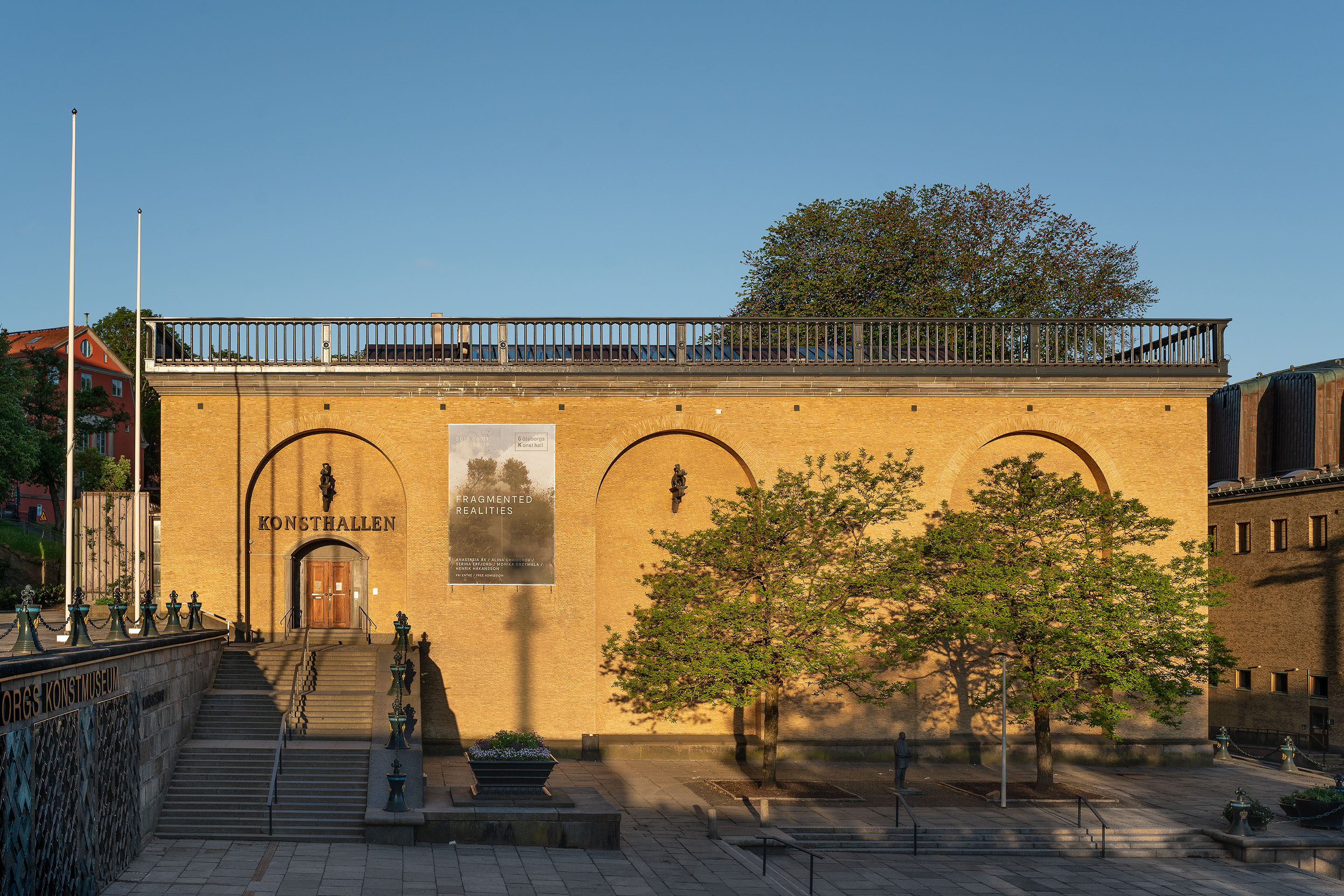 Foto: Hendrik Zeitler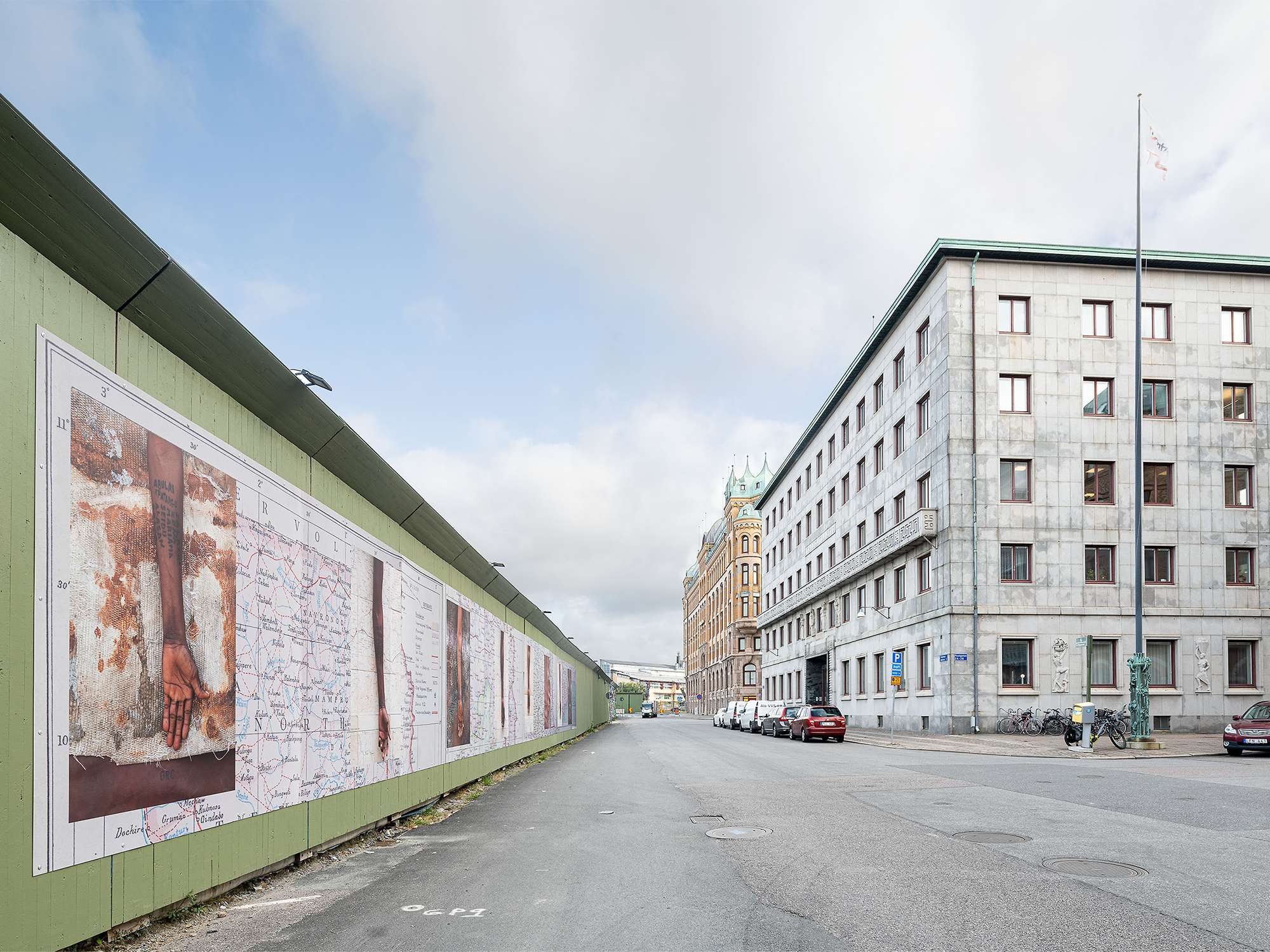 Installation view work by Ibrahim Mahama at Franska tomten. Photo Hendrik Zeitler
Packhusplatsen, 1977. Foto/Photo: Pål-Nils Nilsson / Riksantikvarieämbetet.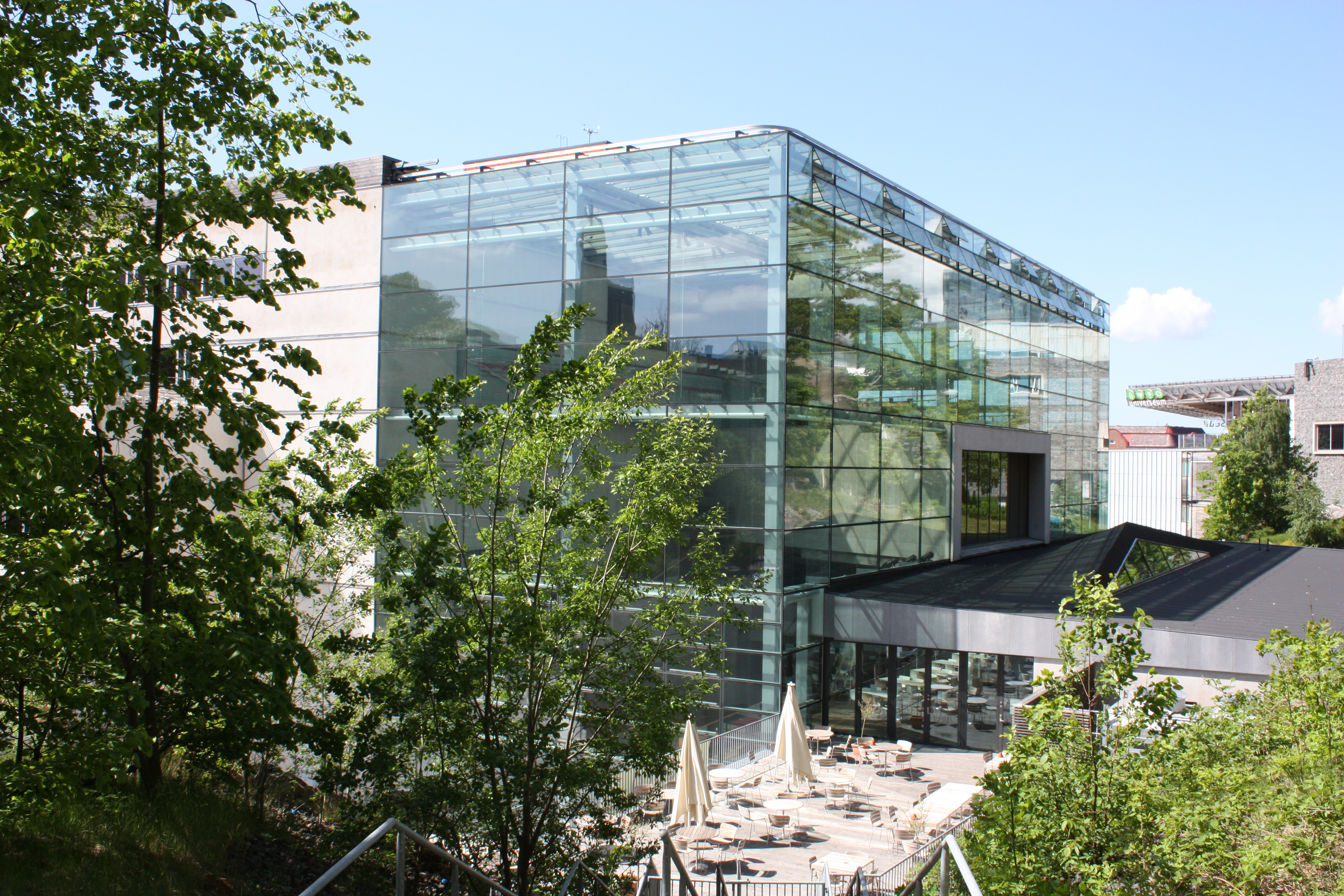 Visitor information
The eleventh edition of Göteborg International Biennial for Contemporary Art, The Ghost Ship and the Sea Change, was open 4.06.2021-21-11.2021.
The next edition of the biennial opens in September 2023.
How to visit the exhibition?
The biennial is shown in several different places around Gothenburg. Here you will find information about opening hours and how to get to the various exhibition venues.
Röda Sten Konsthall is the press center and main venue of GIBCA. Located at the harbor entrance of Gothenburg and under the Älvsborgs bridge, it is one of the most original sites of the city, where urban splendor meets the landscape of the Swedish West Coast. Röda Sten Konsthall is located in an old boiler house, now converted into a contemporary art centre with a popular restaurant and bar. 
Opening hours: Tuesday, Thursday, and Friday 12–5pm, Wednesday 12–8pm and Saturday–Sunday 12–6pm

Address: Röda Sten 1, 414 51 Gothenburg
Telephone: +46 (0) 31 12 08 16
Website: www.rodastenkonsthall.se
Public transport stops: Vagnhallen Majorna, Klippan, Klippans färjeläge
 
Göteborgs Konsthall is a well-known institution in Gothenburg´s cultural scene. Built in 1923, the art center is accommodated in a classicistic brick building in the central square of the city, Götaplatsen. Approximatley five exhibitions of contemporary art are on show here annually and every other year the art biennial is a returning guest.
Opening hours: Tuesday and Thursday 11am–6pm, Wednesday 11am–8pm, and Friday–Sunday 11am–5pm
Address: Götaplatsen, 412 56 Gothenburg
Telephone: +46 (0) 31 61 50 40
Website: www.konsthallen.goteborg.se
Public transport stops: Berzeliigatan, Valand, Götaplatsen
Konsthallen Blå Stället shows contemporary art and is a central place for art and conversation in Angered but also for a larger audience in Gothenburg, nationally and internationally. In addition to exhibitions, workshops and talks are arranged. Konsthallen is part of Kulturhuset Blå Stället in Angered, which has been run by the City of Gothenburg since 1979. Kulturhuset is a meeting place for everyone who is interested in art, music, conversations about society, theater and literature.⁠
Opening hours: Monday–Thursday 12–18pm, Friday–Sunday 12–16pm 
Address: Angereds Torg 13, Angered
Telephone: +46 (0) 31-365 17 00
Website: www.blastallet.goteborg.se
Public transport stops: Angered Centrum 
The Museum of World Culture is a place of thought provoking exhibitions and activities on exciting and topical issues in our surrounding world – a place where the whole family can explore and enjoy a mixture of culture and good food in a fantastic environment.  
 
Opening hours: Tuseday–Friday 11–19pm, Saturday– Sunday  11–17 pm

Address: Södra vägen 54, Göteborg
Telephone: +46 (0) 10-456 11 79
Website: www.varldskulturmuseet.se
Public transport stops: Korsvägen 
Franska Tomten, officially named Packhusplatsen, is a place located in the old Gothenburg harbour. The sote is strongly connected to Swedish colonial history. On the spot today is the headoffice of a maritime shipment company and the Court of Justice. Currently large construction works for the West Link take place here. 

Address: Packhusplatsen 4
Public transport stops: Stenpiren, Brunnsparken 
The Garden Society of Gothenburg is one of the best-preserved 19th century parks in Europe. A verdant ocean in the very heart of the city; a place to relax and be inspired. Undulating lawns and flower beds filled with native and exotic plants alongside historic buildings that take you back to the golden age of horticulture. With its gentle lines, the park has a very distinct 19th century atmosphere.
Opening hours: The park is open every day, 12– 6 pm
Access on Saturdays might be restricted.

Address: Trädgårdsföreningen, Slussgatan 1, Göteborg
Telephone: +46 (0) 31-365 00 00
Website: www.tradgardsforeningen.se
Public transport stops: Kungsportsplatsen, Drottningtorget, Heden 
Online & Offsite
To experience soundworks by Meira Ahmemulic, HAMN (Malin Holgersson & Nasim Aghili), Lisa Torell, Manuel Pelmus and Pia Sandström, as well as an artwork by Hendrik Andersson, please download the biennial app (search for GIBCA in App store or Google Play).