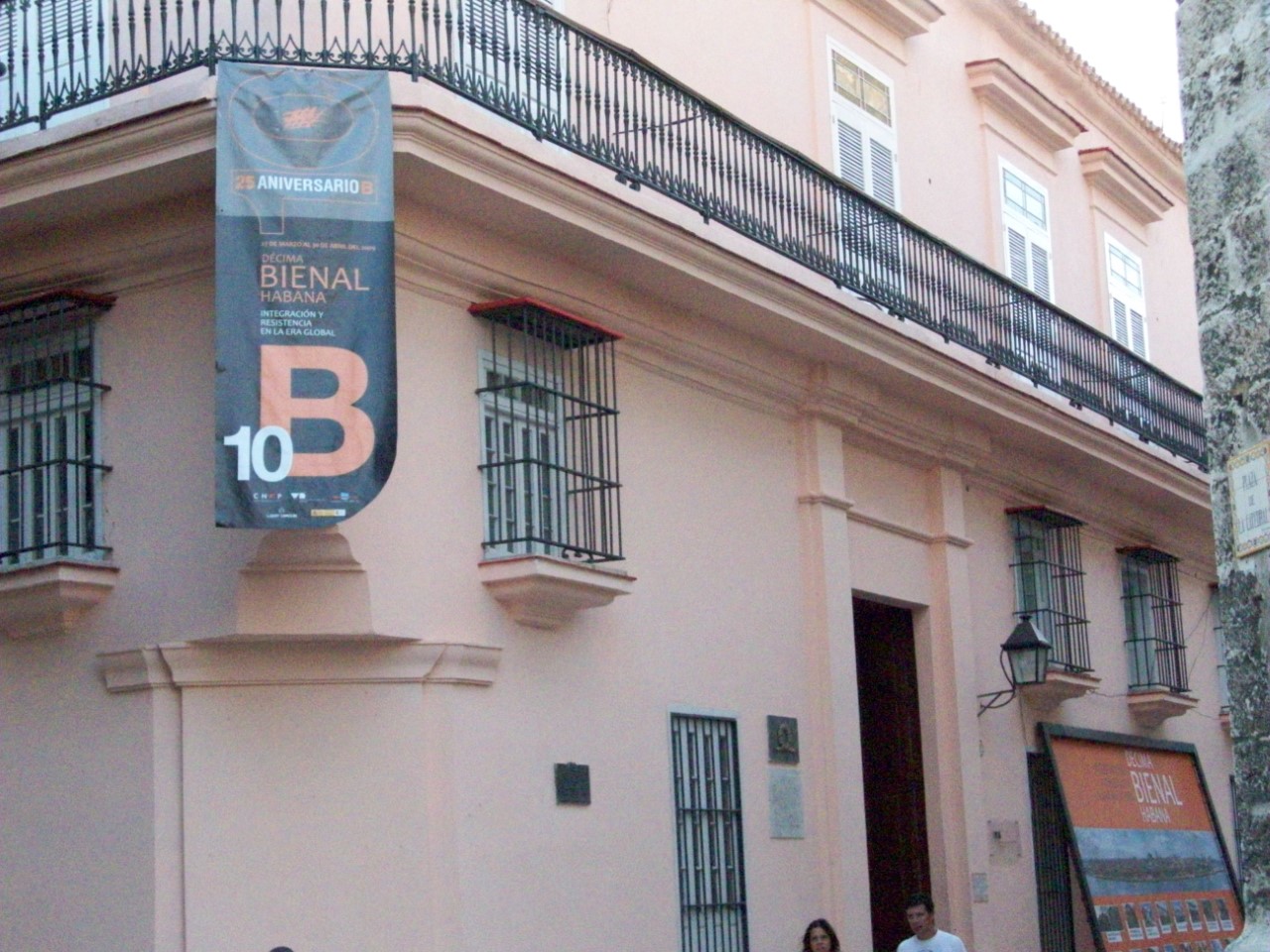 Wifredo Lam Center, headquarters of Havana Biennial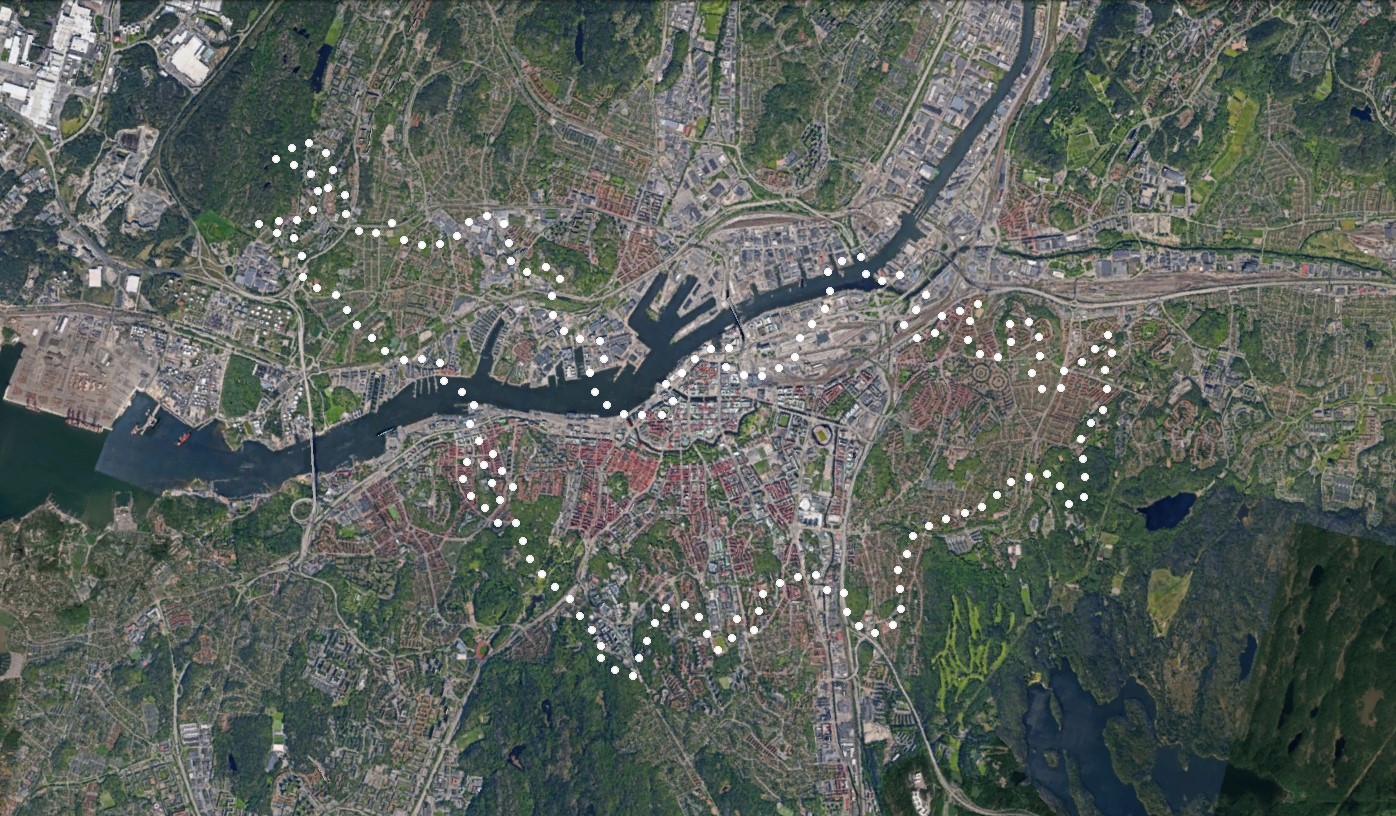 Sketch for "Geography of haunted places" by Runo Lagomarsino
Program
Wednesday 8 June
17.00 – 19.30
Free admission
English
Göteborgs konsthall
In Different Places: Imagining The Biennial Form
Presentations of Havana Biennial, Istanbul Biennial and GIBCA, roundtable conversation and mingle
RSVP here
The event will be available online here.
What can a art biennial project become by listening to its site? 
The programme will look at the specific contexts of three different biennial traditions – Gothenburg, Havana and Istanbul – that are particularly framed by their very different regional contexts and histories. The particular focus of the programme will be the different ways in which the futures of these biennials are being imagined and projected, based on their different histories, institutional contexts, economies, and geopolitical positionings. 
The biennial projects will be introduced three presentations by invited curators with extensive experience of the respective biennial traditions and contexts: Margarita Gonzalez Lorente, Ioana Leca and Bige Örer followed by a round table discussion facilitated by Henk Slager and Mick Wilson. 
Rather than a general pronouncement in the biennial format, we are seeking a sense of the particularities and situatedness of each biennial. Among the issues proposed for consideration are: How is the pandemic experience is impacting? How questions of sustainability and growth/degrowth are affecting production? How different cultural political contexts are unfolding in each case? What might be the specific local and regional factors impacting how the future trajectory of each biennial tradition is being imagined?  How does the intensified role of digital networks in the cultural field in general, and in the contemporary art field in particular, impact thinking and practice around each biennial? 
Event organised by European Artistic Research Network (EARN) and the University of Gothenburg in collaboration with Göteborg International Biennial for Contemporary Art (GIBCA) and Göteborgs Konsthall.
---
Participants
Margarita Gonzalez Lorente is the Curator of International Contemporary Art at the National Museum of Fine Arts in Havana (Museo Nacional de Bellas Artes de La Habana). Previously, she was the Deputy Director of the Wifredo Lam Contemporary Art Center and has served as the curator of the Havana Biennial (2005-2019). 
Ioana Leca is Artistic Director of Göteborg International Biennial for Contemporary Art. Curator, producer and cultural strategist, she was previously Director of NAU Gallery in Stockholm, and Project Manager of the Romanian Cultural Institute in Stockholm.

Bige Örer is currently the Director of the Istanbul Biennial and contemporary art projects at Istanbul Foundation for Culture and Arts (İKSV). There she directs the artistic vision and programme for the Istanbul Biennial as well as a wide variety of cross disciplinary projects, including the Pavilion of Turkey at the Venice Biennale.
Henk Slager is Professor of Artistic Research (HKU Utrecht). He has made significant contributions to the debate on the role of research in visual art. In 2006, he co-initiated the European Artistic Research Network (EARN), a network investigating the consequences of artistic research for current art education in symposia, expert meetings, and presentations. Departing from a similar focus on artistic research, he has also produced various curatorial projects, e.g. Timely Meditations (5th Guangzhou Triennial, 2016), To Seminar (BAK, Utrecht 2017), Research Ecologies (Venice 2019), and Farewell to Research (Bucharest Biennale 2020-21).