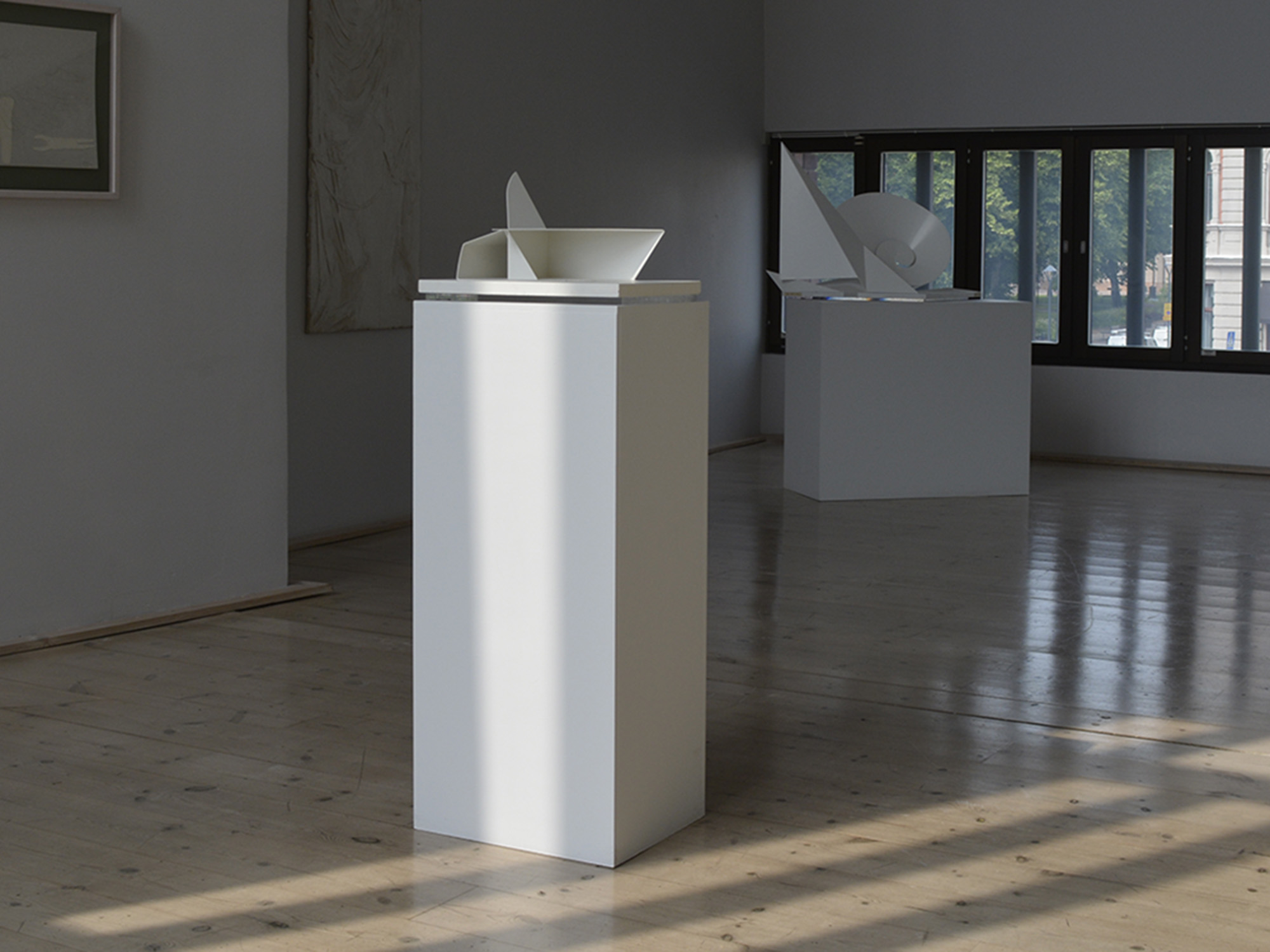 Konstmuseet. Verk av Elli Hemberg.
GIBCA Extended
Thursday 23 September
17.00 – 19.00
Skövde Art Museum
Torsdag @ Konstmuseet: Samtal & performance
Konstmuseet i Skövde invites you to a dialogue on Art and Art Practises in Skaraborg. How can we create a local network? The conversation is followed by the work Aleatoric Hymns by the composer Lars Bröndum. Aleatoric Hymns is a Covid-19 project where Bröndum has composed new anti-nationalistic aleato-ric anthems for all countries in the world. The idea to create these ironic anthems comes from observing the unfortunate resurgence of nationalism because of the pandemic. These new anthems are all variations on the same piece – but in different ways – live or generated according to aleatoric principles. 18 musicians from around the world has participated in this one-year project. 
---
Participants
The Aleatoric Chamber Ensemble: My Eklund, double bass recorder, Per Gärdin, saxophones, Daniel Borgegård Älgå, bass clarinett, Lars Bröndum, live-elektronics & theremin